Why You Should Choose McCluskey Chevy Over Your Local Quick Lube Shop in Cincinnati, OH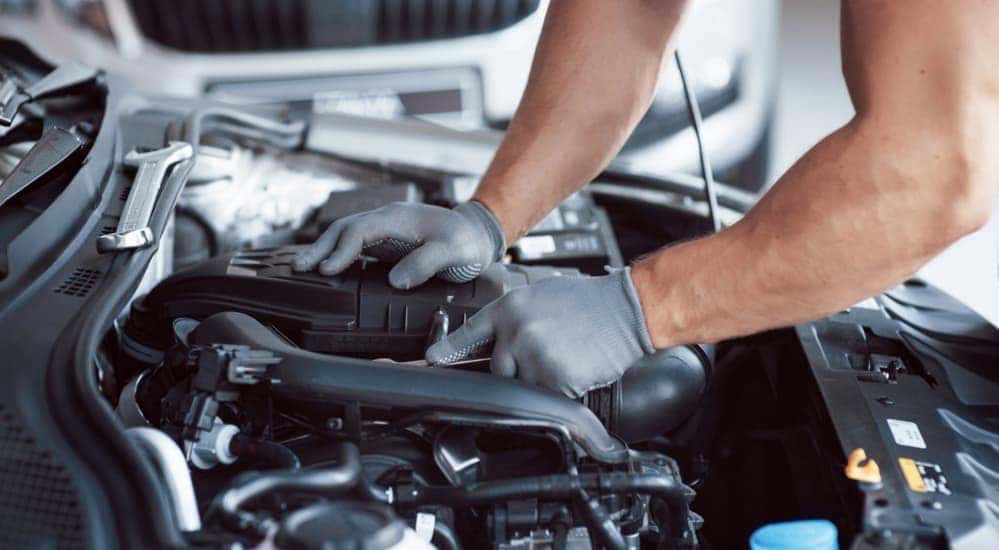 At McCluskey Chevy, automotive maintenance is our specialty. We have earned a reputation for excellent service and expert automotive knowledge on both sides of the Ohio River. We understand how much goes into ensuring that your car continues to run smoothly, and that includes more than just tools and know-how. In order to provide the best in maintenance, we believe that we must offer the best in customer service. When you visit our service center, you'll be greeted by a skilled maintenance team that will ensure your auto servicing needs are met before you leave our lot. All that said, our customers often ask our service department why they should choose us over their local quick lube in Cincinnati. The answer to the question is quite layered. Not only can you expect quality and timely service from our quick lube experts, but you can rest easy knowing your car is in fully capable hands.
What Is Quick Lube?
Before we get into the details of why we should be your primary provider for your maintenance needs, it is important to define what 'quick lube' even entails. Quick lube is essentially a speedier form of lube service. Lube service can vary from shop to shop. It often includes things like oil changes, oil filter changes, tire pressure checks, a check of hoses and undercarriage components, and a check of the cooling system and brake clutch. It is a fairly comprehensive service, meant to evaluate the entire state of your vehicle. If things are in a state of disrepair, a lube service will typically be followed up by further maintenance.
One of the central parts of a quick lube service is the oil change. What is motor oil? Well, it is a lubricant, intended to remove friction from your engine. Your engine is comprised of a series of moving parts, that without motor oil would rub against one another. While these components may be able to withstand this friction for a limited amount of time, your engine would shut down without motor oil. Your motor oil should be changed out on a regular basis. While it can vary depending on the type of car you drive and the oil you use, we suggest that you receive an oil change at least once every 7,500 miles. Motor oil doesn't last forever, and as it lubricates, your engine can collect grime. This grime can hinder the effectiveness of your motor oil and lead to that damaging friction we discussed. In the short-term, old engine oil can strain your engine, reducing fuel efficiency and overall performance.
It is also important to note that there are different types of motor oil out there and that the type you use depends on the condition and nature of your vehicle. There are four main kinds to be aware of when receiving quick lube service: full synthetic motor oil, synthetic blend motor oil, conventional motor oil, and high mileage motor oil.
Full synthetic motor oil is highly lubricating but is typically the most expensive variety out there. Drivers of performance vehicles tend to invest in full synthetic motor oil in order to get the most from their engine. If you don't want to shell out the extra cash but still want to enjoy the benefits of full synthetic, you can instead purchase synthetic blend. Synthetic blend is also a highly lubricating motor oil, though isn't quite effective as full synthetic motor oil. That said, synthetic blend is typically far cheaper than its purer counterpart. Conventional motor oil is relatively self-explanatory, as it is used in most vehicles. However, once your odometer reaches above 75,000 miles, our motor oil experts suggest that you invest in high-mileage motor oil. This grade of motor oil ensures engine longevity and can reduce the smog emissions of your vehicle.
So, all that considered, why should you choose us over your local quick lube shop? Well, it all has to do with skill and the quality of work.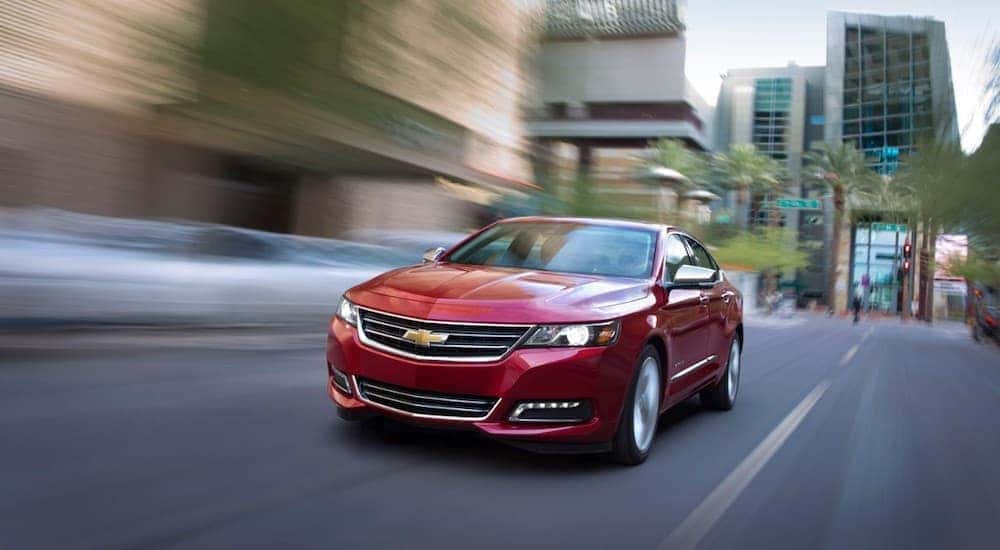 The Downsides of Corner Lube Shop
Sometimes, it is difficult to disregard the allure of your corner lube shop. From the steeply discounted prices to the remarkable service time, it can seem as though they offer a deal nearly too good to be true. More often than not, that is the case. These quick lube shops, promise a lot, and if you're lucky, they may only live up to half of it. While they may be skilled at changing out motor oil and rotating tires, their skills are often universal. Sure, there is nothing wrong in universal skill, but not all vehicles are made the same. There is a wide range of automakers out there, and they all input their own unique design choices into their vehicles. As a result, these general skills don't always translate well.
If you go to a quick lube shop, you might notice decent results at first, but in the long-term, you might be dramatically hindering the well being of your vehicle. Take, for instance, motor oil types. While a service expert in our lube department may suggest a synthetic blend for your vehicle, a quick lube service technician may settle with conventional motor oil. This changeup in motor oil types can be a jarring shift for your engine, especially when it's used to a higher-grade of motor oil.
Quick lube shops may be cheaper and sometimes faster, but the quality of the work isn't always better. Fortunately, at McCluskey Chevy, we stand to be a great alternative to the traditional lube shop method.
Why You Should Choose Our Chevy Service Center
Sure, there are a lot of quick lube shops out there, and some of them may deliver quality services. However, there is no way to guarantee that the lube shop you choose is one of these diamonds in the rough. There are a lot of misconceptions about receiving an oil change from a dealership.
One of the primary misunderstandings is that a dealership is always going to be more expensive than a quick lube shop. While a quick lube shop may offer some shockingly low prices, the fact that they're always cheaper isn't necessarily true. Our prices aren't too far off from our corner shop competitors, and at the same time, you can rest easy knowing that your car is in good hands.
Another huge benefit of choosing McCluskey Chevy is that we have the tools and know-how to service your specific car. We understand that no two vehicle models are created the same, and will ensure that our lube services match-up with what your vehicle needs. Some drivers may also benefit from a warranty, which may allow them to get our servicing at no extra cost.
Of course, one of the major benefits of choosing McCluskey Chevy is our dedicated service staff. We don't settle with just okay, no, we always strive to provide the highest-quality results possible. Whether you're looking to have a comprehensive oil change, or are on the hunt for a new or used Chevy, our team is here to ensure that all of your automotive needs are met.