6 Reasons Why You Should by a 2013 Chevy Cruze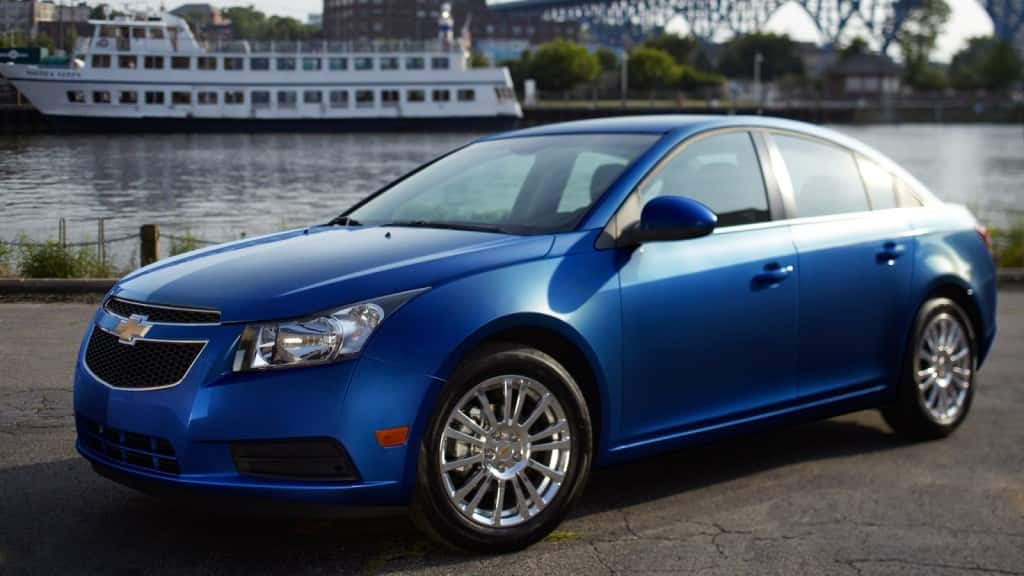 Are you like the hundreds of others looking into purchasing a used car, but aren't sure where to start? If you have decided that a compact car would work best for you, but aren't sure where to go from there – you have come to the right place! The 2013 Chevy Cruze is an excellent used car to purchase, and we can back up that statement with 6 reasons why!
6 Reasons to Buy a 2013 Cruze
Safety. This year model comes standard with 10 airbags, traction control, anti-lock brakes, and brake assist with OnStar. No other car in its class comes close to these standard safety features.
Fuel Economy. We are guessing you enjoy saving money at the pump. With a 28 miles per gallon rating in the city, and 42 on the highway, what more could you ask for?
Luxury Design. Using only the most premium materials to make up the interior of the Cruze, you will be impressed. Whether you choose the premium cloth or upgraded Meridian leather seats, you simply will not be disappointed.
Compact yet Roomy. More room than most others in its class, the 2013 Cruze also has a larger cargo capacity. Factor in luxury amenities like Bluetooth and premium audio, and you will soon forget the car you are driving is affordable and compact.
Available Technology. When buying used, look for options with upgraded technology like navigation, remote vehicle start, premium audio, rear cross traffic alert, rear vision camera, and rear park assist. There are many more available technologies on the 2013 model, all you have to do is find the perfect used Cruze that has it all!
Standard Features. Sirius XM Radio, USB Port, OnStar, and Bluetooth phone connectivity are a few standard features you will find on every used 2013 Cruze.
The list of reasons why buying a used 2013 Cruze could go on and on, but we think you will be more convinced if you get behind the wheel of one. So come down today and check it out for yourself!