Buy Here, Pay Here Questions You've Always Wanted to Ask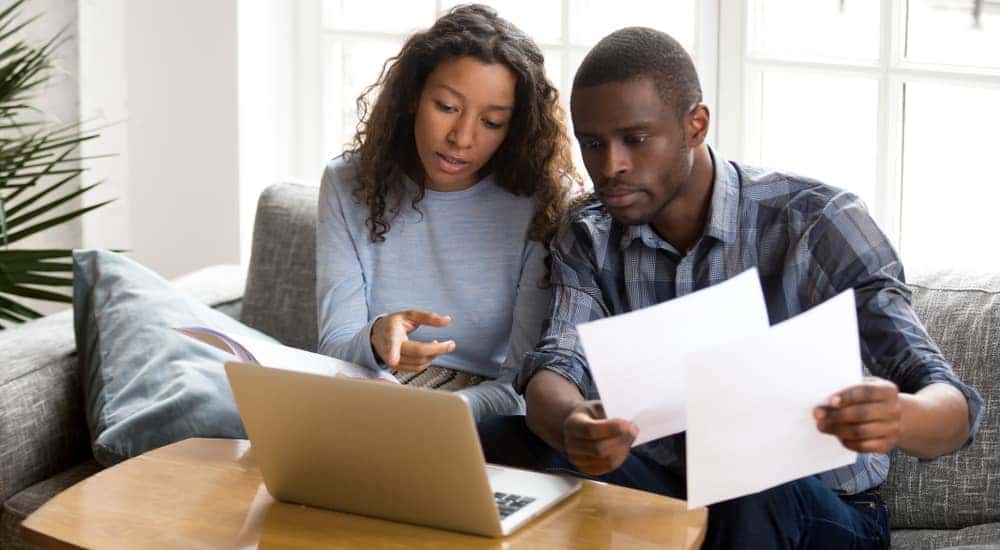 If your credit report is struggling, you may find that it's difficult to secure the necessary amount of credit to purchase a vehicle. As a result, you may have found that "Buy Here, Pay Here" dealerships are ultimately your only choice.
That's all well and good, but what services do these dealerships actually provide? Are there any accompanying disadvantages? How do they differ from a traditional dealership?
If you've been too embarrassed to seek answers to these inquiries, you're in luck. We've compiled some frequently asked questions regarding these specific dealerships below, providing you with more clarity on their advantages and disadvantages…
What's a Buy Here-Pay Here Dealership?
The definition of a 'Buy Here-Pay Here' dealership becomes a bit blurry as these businesses pop up more frequently. Some of these dealerships offer a quick and easy car-buying experience, while others simply promise low and fair prices. However, this wasn't the original intent of these businesses.
Ultimately, a true BHPH dealership directly provides the customer with a loan, allowing them to secure a vehicle. If these prospective owners are struggling with their credit, it may be difficult to borrow money from a bank. Luckily, these dealerships will provide that necessary line of credit to afford that ride.
Now, you shouldn't expect a brand new car from these businesses. BHPH dealerships mostly offer an assortment of used cars. As a result, you're not going to be receiving a multi-thousand-dollar loan. Instead, you'll be receiving a line of credit that matches the value of a respective dealership's inventory.
Of course, these dealerships require higher interest rates in order to make a big of profit off a substantial risk. Some customers may be turned off by this fact, as they'll ultimately be dishing out more money in the long run. However, if you're unable to secure credit elsewhere, you really don't have another choice.
It's important to note that there's little difference between those traditional BHPH dealerships and businesses that promise "on the lot financing." It's essential that you understand an individual business's incentives prior to visiting. While these dealerships look to appeal to those with poor credit, they're also looking to snag those buyers who have already secured a line of credit via a bank. Make sure the business is trustworthy before you start negotiations.
How Do "Buy Here, Pay Here" Dealerships Differ from Traditional Dealerships?
At a traditional dealership, you'll rarely discuss finances until the end of the car-buying process. At a BHPH dealership, these numbers will be discussed from the start.
After reviewing a customer's credit, BHPH dealers will determine how much money they could realistically lend to the buyer. Once those numbers have been agreed upon, both sides will have more clarity on a customer's supposed budget. Then, the customer can understand which of the dealership's vehicles they can actually afford. This means that customers work with more detailed and realistic financial information, regarding their upcoming purchase. BHPH financing departments will establish a realistic monthly payment, so you'll better understand whether you can dish out extra money for a more impressive vehicle.
Luckily, customers aren't solely working off some obscure, round number. BHPH financing departments will establish a realistic monthly payment, so you'll better understand whether you can dish out extra money for a more impressive vehicle.
Predictably, it takes more than just monitoring someone's credit. These dealerships will also determine whether these potential customers are trustworthy, as lending money is a substantial financial risk business-wise. This involves investigating your credit history, which differs from your credit score. If a customer has shown an ability to at least make their payments in a timely manner, they're more likely to secure a favorable deal.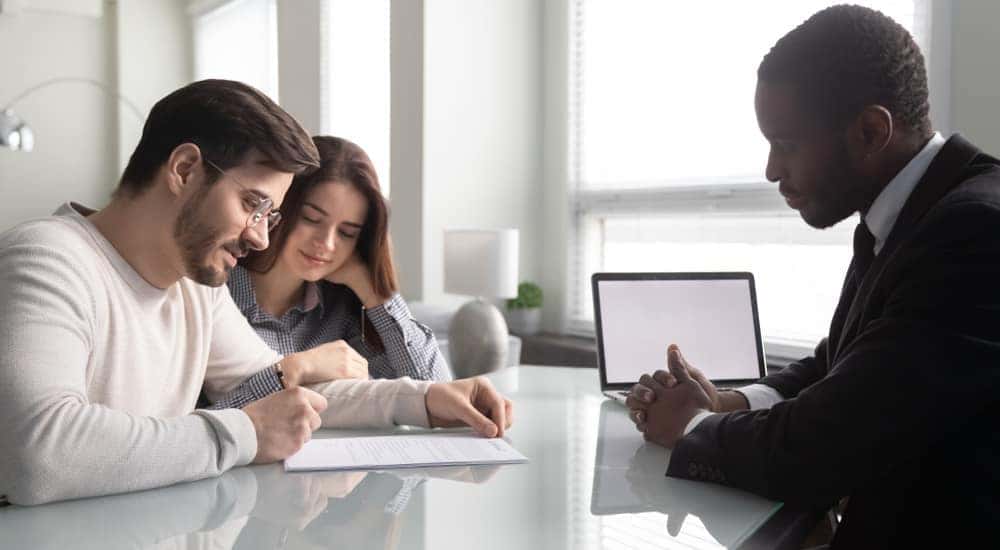 Is a "Buy Here, Pay Here" Dealership Right for Me?
Is your credit score full of holes? Have you found it impossible to even meet with a bank, much less receive that desired amount of credit? Perhaps the line of credit offered by this bank isn't enough to really move the needle, leaving you with little (if any) realistic used car options.
Realistically, your lone option to secure a vehicle is by visiting these BHPH dealerships. While customers may be dishing out more money in the long run (due to the high interest), they really might not have another choice in securing a ride. It's actually the perfect example of a vicious circle: potential buyers need a car to get to their job. These buyers need that job to make money to afford this car. Without their jobs, they can't make the money to afford the vehicle, and the ride provides them with the necessary transportation to get to that job! For some, this is where a BHPH dealership saves the day.
Best of all, these BHPH dealerships are an opportunity for customers to reestablish their credit score. These businesses should be reporting your payments to the credit bureau, and successful payments will slowly build up your report.
To receive the best possible deal, you're going to want to have a number of documents at your disposal. These include proof of income (like a pay stub), proof of insurance and residence, a valid driver's license, and a pair of references.
Are There Any Disadvantages?
If you're incapable of securing a vehicle through any other venue, then BHPH dealerships are your only realistic route. As a result, you really don't have much reason to focus on the negatives of these dealerships.
Luckily, the disadvantages are rather obvious and easy to avoid. For instance, some businesses equip their vehicles with tracking devices. If a customer fails to make their payment in a timely manner, these dealerships have the ability to pinpoint and find their vehicle. Some businesses even have the ability to stop the operation of these vehicles, thus preventing customers from driving off in their unpaid ride.
Similar disadvantages should be rather clear when you're shopping at these dealerships. BHPH businesses will provide you with a list of stipulations that must be followed. Generally, they're rather obvious and straightforward, so you're not going to be blind-sided by an obscure rule.
You should now have a better understanding of what these "Buy Here, Pay Here" dealerships actually provide. Therefore, you should recognize that these businesses may be your only realistic route to securing a vehicle. Of course, as long as the business is reputable, you really don't have anything to worry about and can look forward to a new ride, and a fresh chance at strengthening your credit score.