Buying and Understanding Used Car Values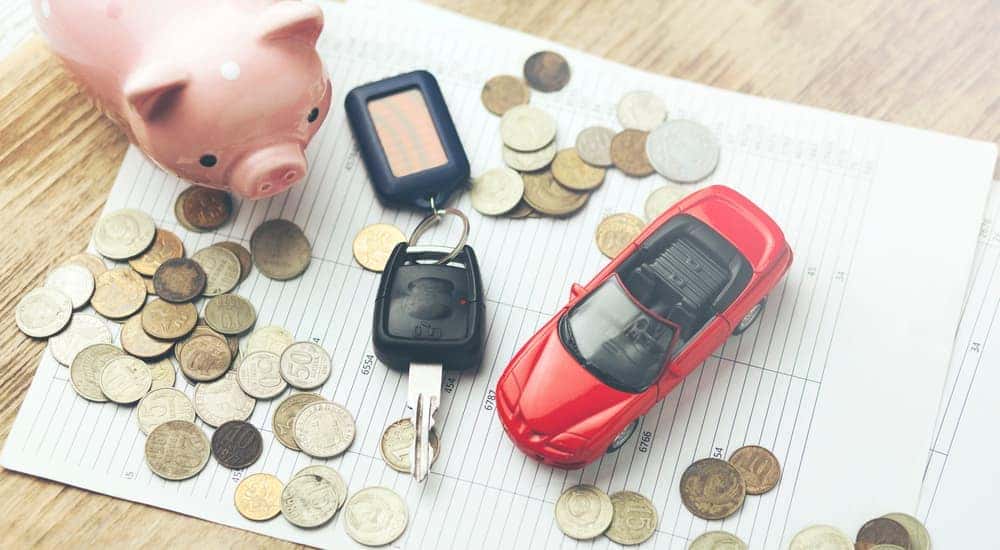 Purchasing a used car can be a stress-free experience when you understand used car values and all that is entailed in valuating a vehicle. A car's value is determined by the year it was manufactured, the make and model, various optional features, trim level, the current condition, mileage, and the depreciation rate. You'll be in a much better position to negotiate the final purchase price of the used car you're interested in purchasing when you can accurately estimate it's worth.
Hone Your Negotiating Skills
You'll need to have some good negotiating skills when trying to purchase a used car and negotiate a lower price. How low you go depends on what your established budget is, used car values, and the length of time the car was sitting on the dealership lot. Maybe you saw a pre-owned 2007 Chevrolet Cobalt LS with 153K miles available for $3,500. You have a budget of $4,000, but you don't want to use all of it. Think of this car as yours and ask yourself, "what is my car's value?" You may be only willing to spend $3,000 on this Cobalt. So, that's your starting negotiating price. If the dealership is willing to accept your lower offer, you know that more accurately indicates its value.
Become a Respectful Negotiator
Of course, you can go into the dealership after seeing the listing of this 2007 Cobalt on their website and just throw out any low-ball number like $1,500. That's a sure way to get laughed off the lot and have your used car buying experience over before it's even begun. If you want the salesperson at this dealership to respect you and be more susceptible to your negotiating tactics, then you need to respect their used car values system. Sure, you can negotiate lower on the price for this used car but make an educated offer and always act respectfully.
Estimate the Used Car's Value
One of the best places to estimate the value of the used car you want to buy is to check online with Kelly Blue Book (KBB). This is a reliable online site where you can check for an accurate estimate of used car values. You will need to know the following facts to find the estimated value:
Vehicle Make
Vehicle Model
Current Mileage
Vehicle Year
When you have these details, enter them in the vehicle search index on the site and you will get an estimated used car value for the vehicle from both excellent to fair condition. You can find out the estimated value of similar vehicles that are available in your local area for added reference. This vehicle guide also provides an estimate on the lowest price that you should respectfully offer that dealership if you expect to have them accept your offer.
Where the Rubber Meets the Road
Before you can engage in any negotiations at the dealership, you need to see the vehicle and take it for a test drive. You must be hypervigilant during this drive where the rubber meets the road. How is the tire tread? Do all interior and exterior lights work? How clean is the vehicle? Is anything not functioning to optimal capacity?
These are the types of questions that are important to answer for your own peace of mind. You want to purchase a used car that will be reliable and get you where you need to go each day. You might want to consider bringing your best friend or a family member with you to help you investigate all aspects of the vehicle. Preferably this person should have some average mechanical knowledge so they can look under the hood to give a cursory inspection.
If you are purchasing a later model used car, it may be certified pre-owned (CPO). If this CPO is priced within your budget you might want to consider purchasing it. This CPO will have been inspected, refurbished, and certified by an automobile manufacturer or certified by another authority.
Present a Concise and Strong Case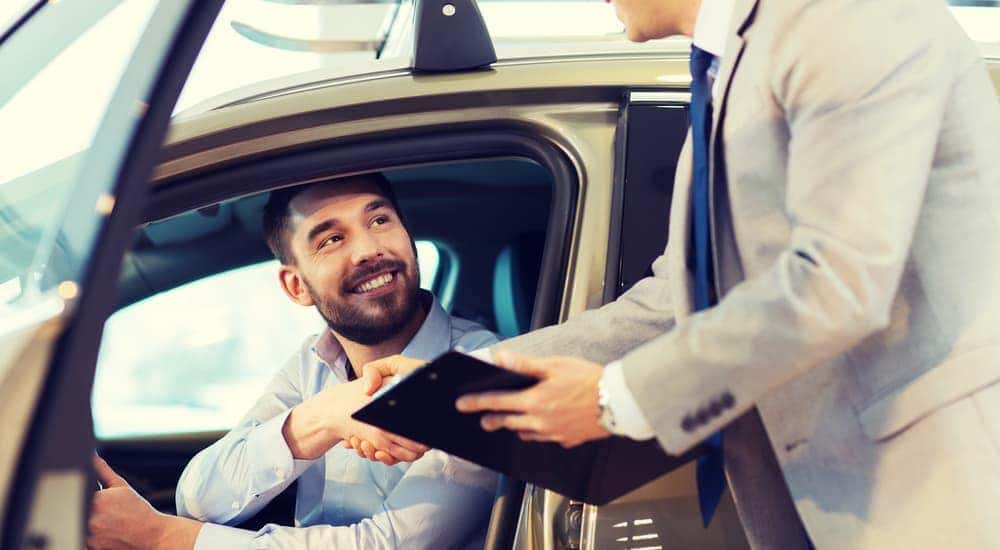 Once you know the estimated used car value for the vehicle you're interested in purchasing you'll be more confident when going to the dealership. You now can present a strong case when speaking with the salesperson as you try to negotiate a lower sales price. You cannot make demands of the dealership but you can be strategic in your approach to increase your chances of having your counteroffer accepted.
Show the salesperson that you did your homework and are coming to the negotiating table well-informed. Having done your research and knowing the estimated value, you won't be as easily susceptible to caving to a more assertive salesperson. You can effectively take control of the conversation.
One point to remember is that you have already reviewed information about the vehicle online and have already taken a test drive etc. before trying to negotiate a lower price. You'll have a better chance of getting your offer accepted if you strategically weave the following factors into the conversation.
You may have noticed a minor flaw in the vehicle. Something that is inconsequential enough not to stop you from purchasing it. However, enough of a defect that may get the attention of the salesperson to sway them to your point of view.
If possible, take your time with the purchase process. There may be a vehicle that has been sitting in the lot at the dealership that you have noticed there or in their online inventory listing for some time—this may be an incentive for the dealership to accept your lower offer. If you purchase this vehicle, it will open up availability for another vehicle to be added to the lot that may sell more quickly.
You need to stand your ground. The salesperson may not accept your offer. If that happens, you need to thank them for their time and leave. Being so confident in your offer and willing to walk away may sway the salesperson in your favor. Your offer may be accepted or you may get a counter offer. If that counter offer is something that you can live with you have just negotiated a good deal.
My Cars Value Takeaway
Make your used car buying experience less stressful by becoming a better negotiator who knows how to respectfully negotiate the best deal with a dealership. When you are ready to buy make sure you do your homework before going to see the actual vehicle you are interested in. You need to estimate the used car value so you are prepared to clearly state your case for what you are offering for the vehicle.
Don't let excitement or nervousness get the best of you. You must be alert and ready to personally inspect the vehicle. Take your time so you don't miss anything. Take a test drive to look for how well the vehicle handles on the road and whether or not you feel comfortable driving it. What you saw on paper or online may not pan out for you when you get into the actual vehicle. Don't rush through the process. Be confident, respectful, and willing to walk away. Remember, you are there to negotiate the best deal that is under your budget, or at least no more than your maximum preset purchase amount.
Simplify the Process
Make the process easier when buying your next used car by visiting the professional and friendly sales team at McCluskey Chevrolet. Your life is busy enough and you don't need any hassles when buying a used car. We are conveniently open seven days a week, starting at 9 am on Monday through Saturday.