Cincinnati Construction: Projects and Progress – Cincinnati, OH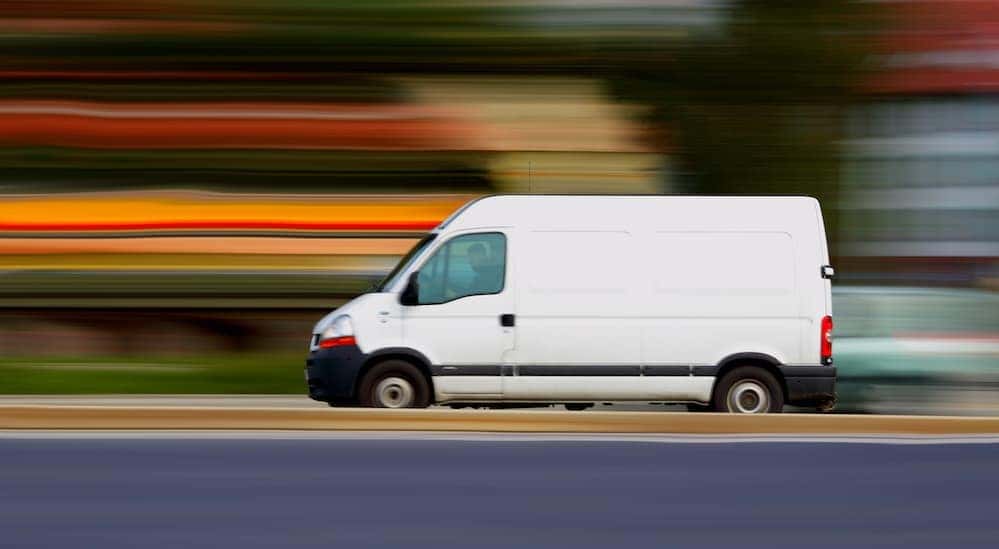 On any given day, whether it registers to your conscious mind or not, you're bound to encounter almost as many commercial vehicles in Cincinnati as you do vehicles for 'personal use.' It's common sense, right? But even in passing, we probably give little thought to where they're headed – or what they're headed to. Of course, we have more pressing things to think about: places to be, appointments to keep, and the like. But perhaps if we gave more thought to the role that commercial vehicles play here in Cincinnati (or anywhere) we'd have a better understanding of these towns and cities that we live in, and relate more closely to one another regardless of our respective walks of life.
It's a 'pie in the sky' sentiment of course but think about it.
In the various forms they take, and the roles that they play, commercial vehicles rank easily as some of the most under-appreciated on our roads and highways. In our homes, they provide our television, phone and internet service. Skilled tradesmen and women arrive in them ready to service our electrical, plumbing and general needs. Oil and propane providers, as well as solar techs, help to power our homes; contractors arrive to take on various improvement and repair projects and landscapers help to enhance the aesthetic appeal of our surroundings both public and private. We haven't even touched upon the work of utility laborers, as well as town/city, municipality, and state workers who maintain our roadways. In a larger sense, what about the professional truckers who are responsible for transporting all the goods that we consume on a daily basis? And, of course, our communities grow stronger and more financially sound thanks to the efforts of various breeds of construction workers and journeymen. All in all, it's a lot for the general population to be grateful for.
But it becomes easy to focus on the negative, levying criticism at those responsible for construction delays, detours, and traffic congestion. Here in Cincinnati, there are countless projects underway or coming up on the horizon that fall into that category. So with that in mind, let's talk about some of those  Cincinnati projects that employ (or will soon employ) commercial vehicles and equipment in their efforts to enhance our community.
East End Development
While it certainly hasn't enjoyed unsullied progress (described by some residents as an ambush) the planned development of 40 new homes on Walworth is bound to drive up some property value, among the 58 home cul-de-sac. With the planned homes boasting an average valuation of $1.2 million, it would seem that there will be some financial gains to be enjoyed down the road. In addition, the clearing of contaminated soil (up to 30 feet deep in some areas) will have long term benefits to the local ecosystem.
Of course, this might be of little consolation to the residents burdened by the changes during construction. A concern that has received increased visibility thanks to local news coverage.
Uptown Gateway
The recent groundbreaking of the $250M Uptown Gateway project in Avondale is summarized as including "360,000 square feet of office space, a 1350-space underground parking garage, and a 150-room Hilton Homewood Suites hotel." Already confirmed as part of the development plans is a 180,000-square foot office to be leased by the University of Cincinnati to house its 'Digital Futures' building.
Located in the area of the southeastern corner of Reading Road and Martin Luther King Drive, is just part of phase one of the project which is being called a "game changer for the whole Cincinnati region." With the intention of luring high-growth industries (biotechnology, for example) to set up shop in Cincinnati, the city might soon be redefined as a hub of medical research and innovation.
Ovation, Newport & The Banks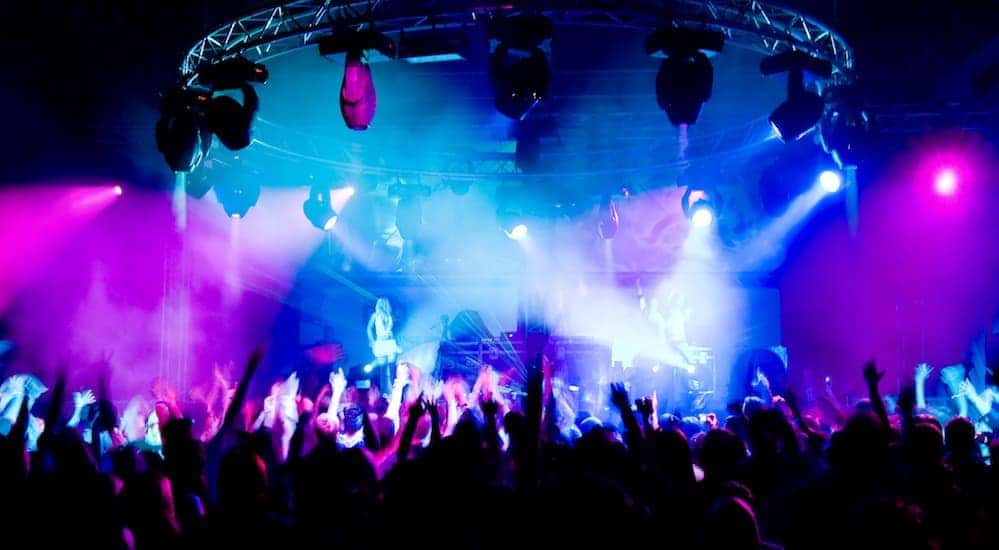 For those of you who have been following the news for the last 13 years or so, you're probably well aware that our next-door neighbors in Newport will be receiving a 25-acre commercial overhaul to the tune of $1B.
Of course, this was an opportunity presented to (and declined by) both Cincinnati and Hamilton but, just because we don't have to deal with it on our doorsteps, doesn't mean we can't enjoy its fruits in our backyard.
And as many of you might know, this ambitious project will include a world-class $40M music venue on the Newport riverfront. Designed to accommodate indoor audiences of 2,700 and outdoor audiences of up to 7,000 the venue is part of the first phase of the Ovation project, expected to host up to 180 shows a year. Slated to attract up to 400,000 concert-goers annually, it speaks to the kind of value-added construction projects that you can expect to see in the coming years. Linked by a pedestrian bridge to other dining and entertainment venues, the Ovation project (as a whole) is something most everyone can enjoy in one form or another.
But of course, there will be ramifications – as one would expect with any major construction project. In Newport, and around the new Route 9 extension, there are bound to be more commercial vehicles on the road, as well as some expectation of delays. We can only hope that the enjoyment to come with the end result, makes it all worthwhile. And if you like a diversity of musical acts like The Killers, Death Cab for Cutie, Snoop Dogg, or Alice Cooper — well, it's a good start.
Amazon Prime
As of late 2021, Cincinnati/Northern Kentucky Airport will include a new $1.5B Air Cargo Hub, expected to take up about 3 million square feet. Designed to accommodate a fleet of approximately 100 Amazon Prime Air cargo planes, along with warehousing space, this kind of project is designed to fortify the eCommerce industry (one that almost every one of us contributes to, and benefits from). Such projects also herald job creation, which is more-than-welcome in almost every geography. In fact, this Amazon project alone is due to create 2,000 jobs in total.
And while the majority of privatized airport construction projects tend to have minimal impact on commercial flights, or overall efficiency, it's certainly worth being up to speed on.
Appreciation Where It's Due
Any progress is going to have both its fair share of supporters and detractors, and none of these projects could ever be described as an exception. That said, each represents forward motion which should always be welcome – if the alternative is stagnancy.
So the next time you find yourself inconvenienced by congested roadways or detours, especially those influenced by construction projects, take a moment to recognize that progress comes at a cost. Sometimes those onslaughts of commercial vehicles are centered around the community, but sometimes they're servicing our individual needs. Either way, it's good, honest work and we should give credit where it's due.
Here at McCluskey Chevrolet, we're proud to offer a wide range of commercial vehicles and options for customized up-fitting. We're equally proud to assist the tradesmen and women who use them with any maintenance needs they may encounter.  Helping these hard-working individuals be more effective at whatever task is at hand is a great source of pride for the McCluskey team, and it's the least we can do to assist them in their efforts to assist all of us.