Exciting Local Events to Fix Your Car For – Cincinnati, OH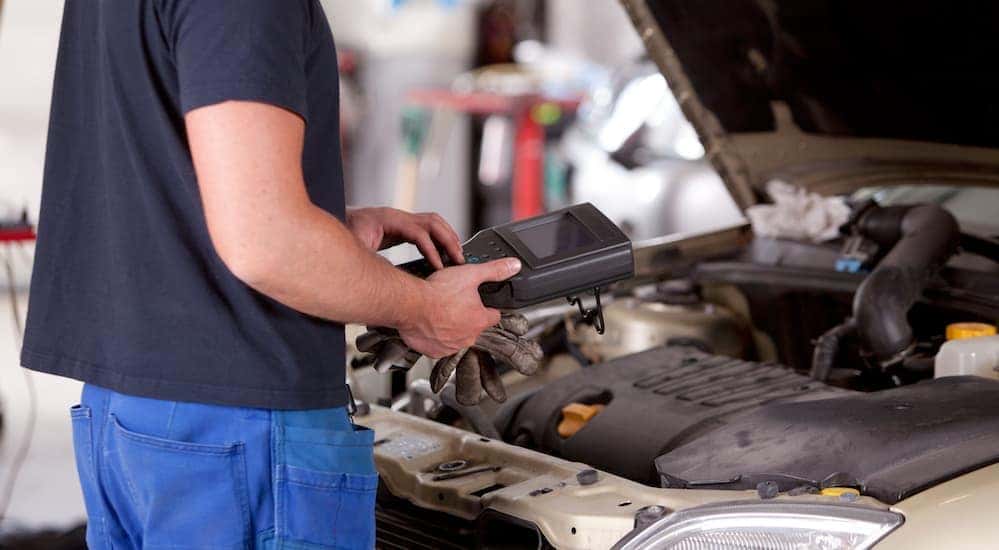 August to November can be busy months, but McCluskey Chevy is proud to be the go-to for those looking to save time and money, especially compared to other quick lube places in the area. Whether it's service, sales, or the body shop, we have you covered, making it easier and less stressful to get to those end of summer events you've been looking forward to. We also have our eyes on some of the local events coming up in August to November. These months are packed with different events and shows that you will want to have a reliable ride to and from, however some we wish you attend responsibly. We want to fix up your car before the fun, not after, and nobody wants their car to break down in post-event traffic.
August
Party Like it's 2009 on August 2, 2019, at The Righteous Room
August 2nd will have you reminiscing about the difference ten years has really made. Believe it or not, 2009 really was ten years ago. At the Righteous Room, you'll be able to help them celebrate their 10th year by rocking those zebra print shoes and horrible spray tans and let's not forget the ever popular "scenie weenie" hairstyles. Bring your degenerate friends with the "gym, tan, laundry," mentality, and party like it's 2009. You can find out more about Partying like it's 2009 here.
Harry Potter Trivia on August 5, 2019, at Taft's Brewing Company
Taft's Brewing Company (Taft's Ale House) is hosting a Harry Potter trivia night with their friends from Last Call Trivia. You're remembrall might not help you in this battle, but chugging down those butterbeers might help jog your memory. Additional seating will be provided, but it's a first come first serve basis, and it's not accessible by Floo Powder, so you will need to find a safe method of transportation. Hopefully, you fixed up your car at McCluskey after that Whomping Willow incident, that way you saved major muggle bucks. Details of the event can be found here.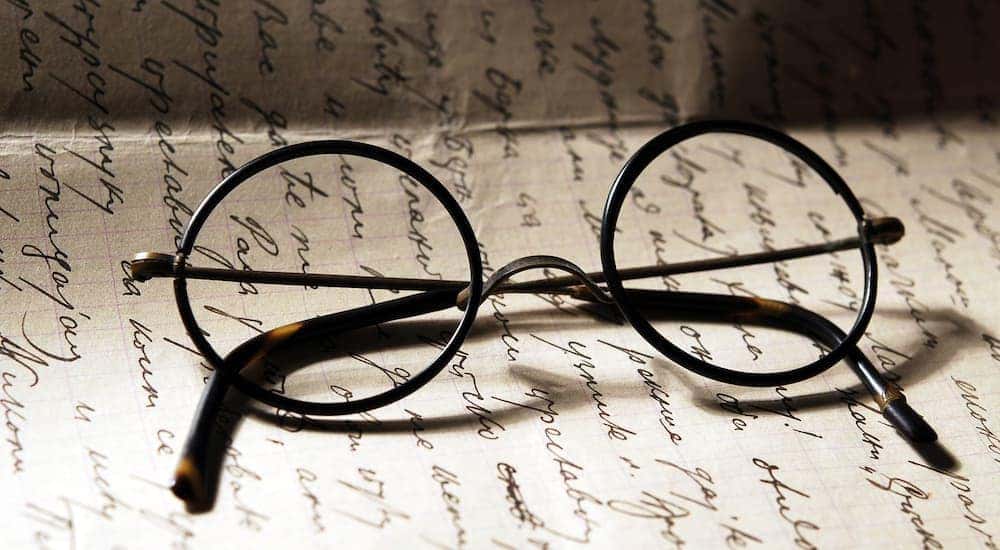 Korn and Alice and Chains on August 18, 2019, at Riverbend Music Center
You will want to have your ride ready to go if you're someone who appreciates the weird that Jonathan Davis and Willaim DuVall has to offer. They're performing at the Riverbend Music Center, and their lawn seats are pretty cheap. That being said, did you really get upset if you didn't get those expensive tickets for the pit? If you come to McCluskey rather than the pricier quick lube locations around, before "your tears fall on your dress" and you "end up a big ole pile a them bones" you might break even and have enough for the better tickets. Get tickets to this show while you still can here.
September
Oktoberfest from From Friday, September 20- Sunday, September 22, 2019
Cincinnati gears up for the fast-approaching season with Oktoberfest. There's plenty of entertainment, food and drinks, mini events, and transportation options, as this is one of the biggest events not only in Cincinnati but across the States. There is an event for everyone, including your dogs; we suggest you check out the Running of the Wieners. If you register your dachshunds for this race its $25 and includes the hot dog bun costume. Even though the entire event is sponsored by Sam Adams, it can be a kid-friendly environment when done the right way. Look into details about Oktoberfest here.
October
Wizard Pub Crawl on October 5, 2019
"My lucky rat tail! Just where I left it!" For you Hocus Pocus, Harry Potter, and all things witch and wizard fans, October 5 sticks to the spirit of "spooktober" theme with a Wizard Pub Crawl. It is not a Harry Potter or Hocus Pocus event, but that doesn't stop witches and wizards over the age of 21 from receiving magical trinkets along the way. Locals will have the chance from 3 to 10 PM to have magical themed drinks, the chance to win prizes, and to receive their certificate at the end. More information and frequent questions can be found and answered here, just don't forget your wand.
Taking Back Sunday at Bogarts on October 18 and 19, 2019
It's a Friday, but Taking Back Sunday is playing at Bogarts! Your emo friends will have one less thing to complain about if you stop into McCluskey with your vehicle for preventative measures, which will be so much easier to deal with in the long run. "I just wanna break you down so badly" is not something you would want to say to your car, so "MakeDamnSure" you keep it running smoothly so won't miss a moment of Taking Back Sunday live. General admission is around $50, but it's better to buy them now before prices keep going up. Tickets are on sale here.
Regional Book Festival on October 26, 2019
The Regional Book Festival will take place at the Duke Energy Convention Center where there will be local authors and illustrators as well as panel discussions and book signings. They anticipate 100-500 exhibitors and 5,000-20,000 visitors. Many bookworms find those numbers a little daunting, but the event runs from 9 AM to 6 PM, so those numbers probably won't be simultaneous. Carpool or come alone, but it's a great event that introverts will probably want to drive their own vehicle for. Please let us ease the anxiety that comes with showing up to a convention by making sure your ride out is as safe and reliable as possible. Event information for the Regional Book Festival can be found here.
Halloween Bar Crawl on October 26, 2019
After the Book Festival, you'll be able to chill out or release that wild side with the Halloween Bar Crawl, going on from 2 PM to 10 PM. It will take place Over-The-Rhine & The Banks with a variety of venues. It will be an absolute blast to see all of the creativity that comes with costumes, but please do not drink and drive. There's a good chance that your Uber or Lyft driver has already had their own vehicle prepared with us, so they won't be forced to overcharge since we don't overcharge like other quick lube locations around. There's more information about tickets and the venue list here.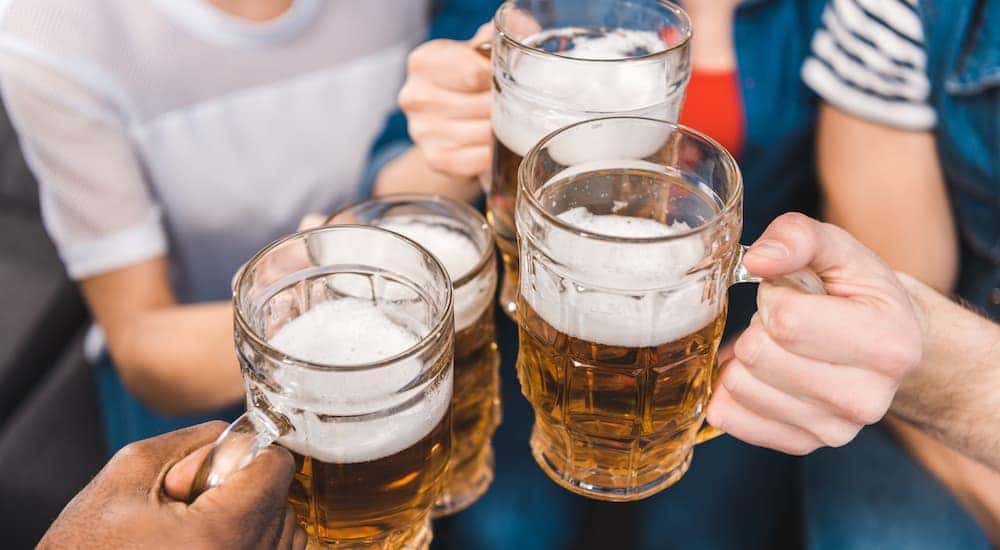 November
Thanksgiving Day Race on November 28
Although most people like to eat too much, some like to run. This particular race is along one road, 10K or 6.2 miles, and spans across three cities and two states. One of the awesome parts of this race is that kids are allowed to run their own kids race. Previous years have had over 17,000 participants. We do encourage a healthy lifestyle, as long as participants use this as their cheat day to engorge themselves with turkey and pie. You can register and find any other information on the official website here.
Don't Let the Fear of Missing Out Stop You!
This is only a small portion of the local events happening from August to November, but we're excited about all of them. Our only worry is that there will be car problems for those who don't come to us to get a quick lube. At the end of the day, we just want to see locals safely having fun, but we know that we have the lowest prices around. Low prices mean more money in your pocket for more events, and there are experiences waiting to be made! Don't let your FOMO take over when the other guys charge you for unnecessary things when you can save time and money with us.