How Chevy Continues to Evolve the Mobile Workplace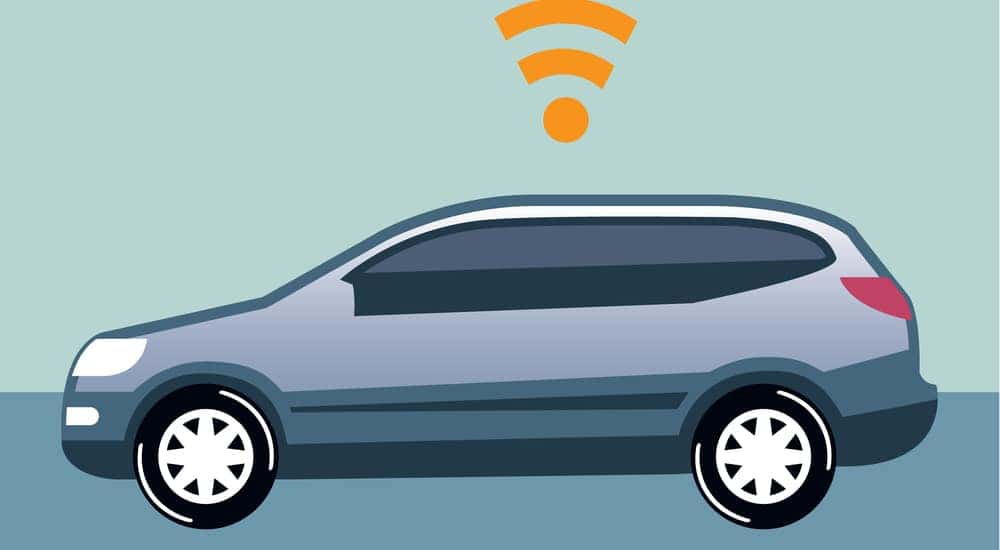 When discussing commercial vehicles, it's important to recognize that the world is an ever-evolving place. As recently as ten years ago, the discussion might be limited to up-fitting bare-bones work trucks and vans to fit the demands of contractors and service providers. It might even include branding, be it in the form of signage, airbrushed graphics or vinyl wraps.
And while these are all important considerations for any commercial vehicle, the simple truth is that commercial vehicles (by definition) continue to evolve. That's not to say that traditional commercial vehicles are rendered obsolete (far from it) but no longer limited to utilitarian use, many are expected to double as both workspace and workplace.
Is this any real surprise considering the 24/7 nature of our 'always connected' culture? In a world where the idea of 'punching a clock' has been replaced with the expectation of permanent accessibility, the demands made upon commercial vehicle designs have never been greater. And with that in mind, Chevy stands head and shoulders above many of their competitors in terms of offering a diverse line-up of vehicles perfect for demands of all types of businesses.
Chevy Technology
Not to diminish the importance of a commercial vehicle's utility, but it could be argued that one of Chevy's greatest strengths comes in the diligent way that they make technology available within their offerings.
Where many automakers still find themselves struggling to integrate certain technologies, as if afraid to lose their price point, Chevy excels. Considering the fact that most states have implemented (or plan to implement) some form of hands-free legislation, it's surprising that more automakers haven't standardized Bluetooth technology, regardless of model or trim level. The same could be said for the optional integration of Wi-Fi (it is, after all, 2018).
But Chevy stands apart by making both of these features available in almost every one of their offerings. The benefit of a commercial vehicle is that, regardless of the make or model that fits your needs, you have the option of converting it to a functional mobile office. Improving both communication and efficiency, it's hard not to place Chevy offerings on a pedestal.
Car, Crossover and SUV Platforms
All too often, we associate commercial vehicles with both trucks and vans. Don't worry, we'll get there, but we live in an age where more and more companies offer services aside from traditional trades. With less gear (if any) and more employees operating independently, more and more companies are making use of cars, crossovers, and SUVs.
While these platforms may not require much in the way of up-fitting, they provide an important statement on the changing face of commercial vehicles. And while they serve a clear purpose, if branded, they shine a spotlight on one of the most important attributes of commercial vehicles: mobile advertising.
Mobile Advertising
We have come a long way from the days of hand-painting and vinyl decal appliqué, but the philosophy behind mobile advertising remains the same. After all, an ad is only impactful as the number of people who read it. A commercial is only effective if viewed. A billboard remains stationary and competes for attention. With traditional marketing ruled as dead, mobile advertising using a branded commercial vehicle has never been so important.
More companies than ever are recognizing this and embracing their fleet vehicles as an extension of their marketing budget. After all, the first step in showing a potential client that you have what it takes to get the job done is getting their attention.
Work Truck Platforms
When it comes to the utilitarian side of business, Chevy provides the perfect foundation upon which a fleet can be built. From the enduring reliability of the iconic Chevy Silverado to the limitless configurations of the Chevy Express van series, you can create the perfect vehicle to meet the demands of your business.
Consider first the Chevy Colorado. Priced to start around $20,200 MSRP the midsize Colorado offers a worthwhile alternative to any needs that demand a truck's functionality, albeit without heavy-duty capabilities. That said, the Colorado boasts Best-in-Class Horsepower, Towing Capabilities, making it an ideal platform for a number of up-fits.
And of course, the same could be said for the Silverado, be it the classic 1500 or the (2500/3500) HD variants. Priced to start around $28,285 MSRP the Silverado is available in regular, extended and crew cab configurations as well as a number of bed lengths. And if you're looking to upfit the Silverado, a Chassis Cab build is priced accessibly to start around $34,204 MSRP and can be converted as needed.
Van Platforms
And speaking of conversions, the Chevy Express provides any number of platforms to create a work van, fully customized to meet the demands of any task-at-hand. Your options begin with the City Express, priced to start around $22,045 and designed to double as a functional mobile office. Of course, the Express Cargo and people-friendly Express Passenger speak for themselves proving that, regardless of whether you're carrying equipment, supplies or simply transporting your crew to and from the job site, there is a Chevy van for you.
Wherever Business Leads
At McCluskey Chevrolet, we take great pride in supporting all businesses in the mobilization of their commercial fleet. From fully connective vehicles to fully equipped work trucks and vans, we aim to make your business ready to go wherever it may take you.
We are able to do this because of Chevy's tireless effort to recognize each and every demand faced by their customers. While we all have freedom of choice when it comes to our personal vehicles, decisions regarding commercial vehicles require more forethought. It means anticipating each and every need and answering those needs in a manner that can be supported by your company's bottom-line.
If you're looking to move your company forward, rest assured that Chevy has you covered