How to Find The Right Used Car for You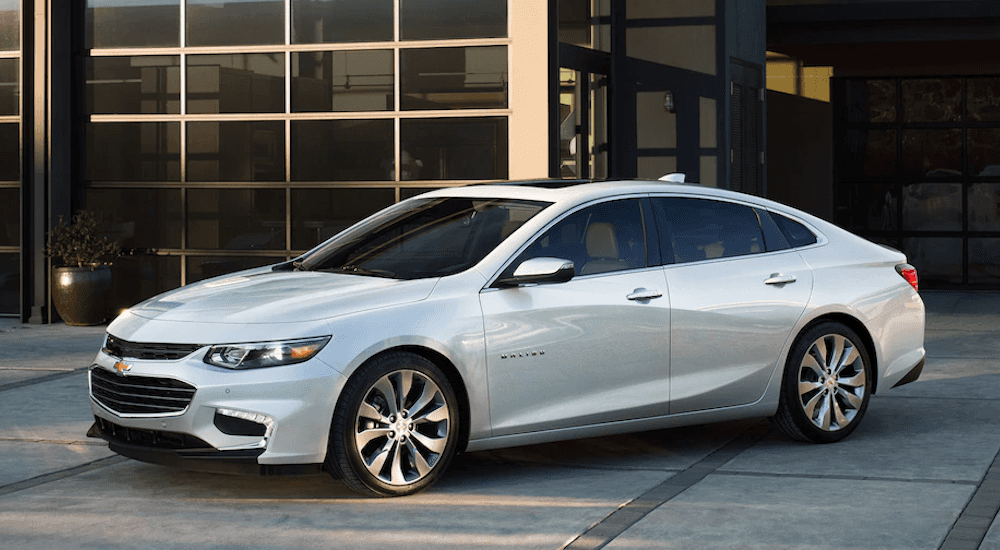 It's getting down to the wire – your current car is in its last days, it's old and needs a new engine and it just isn't worth the money anymore. You've decided that buying a used car is the next step, but you don't know where to start. How old? And how many miles? And where do you look? There seems to be a myriad of questions you need to answer.
Here, at McCluskey Chevy, we can offer you the best tips when it comes to finding the perfect used car to make the buying experience that much easier. Whatever the reason may be – whether you're tired of your current vehicle and want to trade it in for a change, or need to buy a used vehicle since the one you currently own has too much damage and needs repair – we have the inventory and know-how to find you the best fit for a used vehicle.
Our Best Tips When Buying Used:
Create a Budget and Price Point
If you're buying a used car, and have eliminated new vehicles from your list, then we can probably assume you're on a budget. Budgets are great, and a great way to ensure that your finances are in order for the years to come. It's smart and productive, and something we highly advise when it comes to buying used or new.
There are a number of factors to think about when creating your budget:
Paying Off Your Car Loan
We assume that most people aren't going to pay for the vehicle outright. Used cars typically cost thousands of dollars and most people just don't have that kind of money on hand. It's important to find a way to finance your vehicle – whether it's through your bank, or right here at McCluskey Chevy where we can get you in contact with our national lenders.
When it comes to constructing your budget for your monthly loan, most financial advisors will tell you not to pay more than 20% of your monthly income. So if you make say, $3k a month, you shouldn't pay more than $600 for your loan. Take that into account when you're talking to your lender.
In addition, it'll be beneficial to figure out how long you'll be paying off your vehicle and how much the interest will be. The less a car costs, the shorter the amount of time it'll take to pay off the vehicle. If you don't like the idea of paying off a loan for years and years to come, consider a used car that's a little cheaper so you can pay it off as quickly as possible.
Gas Prices and Repairs
When it comes to your budget, you'll also want to factor in gas prices and any future repairs your car may need. For example, the average car gets about 23 mpg on the highway, and gas prices are around $2.70 a gallon, assuming you need to gas up two or three times a month, you should probably expect to pay around $100-$150 a month on gas. Making sure you keep that into account for your monthly expenses is essential and you don't want any surprises after you buy the vehicle.
As far as repairs, we advise always keeping $500-$1000 in a savings account in case of any breakdowns, oil changes, or general repairs you may need.
Finding the Right Used Car Brand, Model, and Size
When it comes to looking for a used vehicle, we know it can be fun to shop around and look for all sorts of cars out there – from heavy-duty trucks that appeal to your need for power and performance, or sporty sedans which have the speed and torque that can blow your friends away.
However, when it comes to car models and car size, it's important to be realistic and think specifically about your daily needs.
Lifestyle: Thinking about your lifestyle is important. Are you someone who is looking for a used work vehicle? Then a heavy or light duty truck may be a good option – it has the trailering capacity and cargo room to handle any of your business needs. Or, are you a working mom who needs a large vehicle to take her kids to and from school? Then a large SUV with plenty of space is probably a good fit for you. Are you a young college student looking to go on your next outdoor adventure? Then a Subaru or sporty sedan may be a great fit for you to handle all terrain and has the space for your gear.
Brand: Doing your research on brands is important. Most brands are known for a certain vehicle or model. Chevrolet and the Chevy Silverado are iconic and have some excellent truck options. GMC manufactures some of the best SUVs. Honda has some very reliable sedans. Subaru makes great all-weather vehicles. You don't have to limit yourself to a particular brand of course, but doing some research beforehand, and getting an idea of what each brand is known for is a good step before you get on the lot
Finding the Best Used Car with the Year and Mileage That Will Work for You
When it comes to used cars, year and mileage are extremely important. Below we'll give you some tips on what to look out for:
Year: When it comes to the year of a car, there are a number of factors to look for- such as safety and reliability, which are the most important. When it comes to safety, generally the newer a car is the better. Cars built in 2014 and onward typically have the latest in safety technology, with features like blind spot alerts, and forward collision alerts. If those features are important for you, then we'd recommend sticking around 2014 and newer. However, if those high tech features aren't that important to you, we'd recommend a car built in the early 2000s or newer than 1998. In 1998, dual airbags became federally mandated, so you know cars built in that year and afterward will at least have that safety feature.
Mileage: The average mileage for a car a year is about 12,000. So if you find a car that was manufactured in 2012 and has around 70,000 miles, that's a great find and something we would probably recommend. Of course, the fewer miles the vehicle has on it the better. Generally, if a vehicle has over 110,000 miles, you can expect that it might need some repairs in the near future and you may want to add that into your budget. Staying under 100,000 is probably a good idea if you can, and means you'll be able to drive the car longer and it will most likely have fewer issues.
Any questions regarding our used cars? Come in or call McCluskey Chevy today and we'll be more than happy to help you!