Key Questions to Ask When Shopping for Your New-to-You Car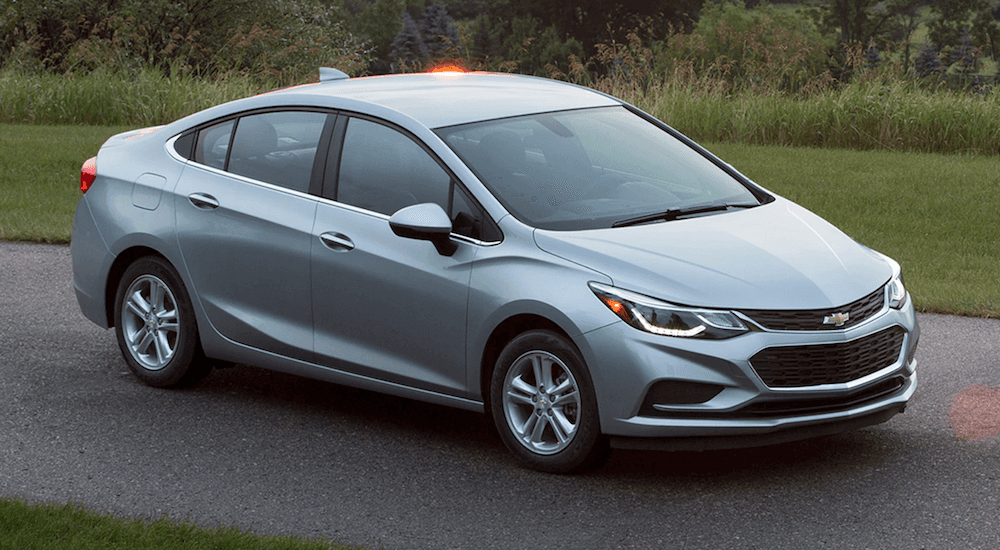 As with most parts of the country, the car buying process when shopping for a used cars, Dayton Ohio has gone through an evolution. Early on, most consumers were only looking to purchase new vehicles, which would seem like a smart decision on the surface. When buying a new car, you're usually getting a vehicle that has arrived directly from the factory; you're going to be the first person to drive it. Because everything is new, the probability is extremely low that you're going to have any major concerns, and you have some assurance that the car you've chosen should last for a long time. You also get the confidence of knowing your vehicle is under warranty, so if anything does go wrong, you'll be covered.
On the other side of the car-buying coin, there's the used market. For quite some time, many consumers were reluctant to purchase a used car. The biggest concern these people had was that they would only be able to afford a high-mileage vehicle that inevitably would come along with major mechanical issues. In other words, people were concerned that they would buy a "lemon." And worst of all, in addition to the cost of their vehicle, they feared they'd end up responsible for overwhelming repair costs if repairing was even a possibility.
Times have changed, and with its march onward, minds have changed about the benefits of purchasing used cars.
One primary reason for this change was the implementation of the Lemon Law. The Lemon Law was created and passed to help consumers avoid the headaches, pitfalls, and expenses that come with purchasing a car that is not in good working order.
In addition, vehicles are built better—therefore, they last longer. According to a study conducted in 2016, the average age of most cars on the highway is 10.8 years. The reason for this newfound longevity is most cars are now being built to last for at least 250,000 miles. Take note of the"at least" in that previous statement, because with proper maintenance, vehicles have the potential to last even longer.
However, the fact that used car purchases are on an upward swing, as seen all over the country, including here in Dayton, Ohio, doesn't eliminate the car shoppers need to do his or her homework. Before you begin looking for your next used vehicle, here is a list of questions you should ask to ensure you are not only getting the used car you want but also making a great investment.
Mileage
It's vital to find out the mileage of any vehicle you are considering. It's also important to keep in mind that high mileage on a vehicle doesn't necessarily mean that vehicle is a bad option. For example, it is extremely helpful to find out whether those miles on the odometer are from driving in the city or driving on the open highway. Mileage itself is just one component to weigh when you're comparing potential vehicles.
To optimize a vehicle's performance, it's important to drive within its ideal "cruising speed" range. For many vehicles, this is between 50 and 70 mph. These are not typical, nor recommended, speed limits when driving within the city, rather, this speed range is normal for driving on the open highway. That means contrary to what first instinct may lead you to believe, highway miles are easier on a car than "grocery store and back" city driving.
Also consider that a car with higher mileage is bound to come along with a lower price tag than less-driven options. Depending on your budget and the individual car you select, if the vehicle you're considering has a high number of road miles, there's a pretty good chance it has the potential to be a good investment. Of course, your investigation won't stop with mileage. You'll also want to consider some other factors, like those we'll cover next.
Recalls
Before a vehicle you're considering purchasing makes your short list, you need to find out whether there are any open recalls in effect. Recalls can potentially directly impact a vehicle's safety. A recall notification alone shouldn't disqualify a vehicle from consideration, but it is important to have a certified technician advise you regarding exactly what repairs the recall involves—and how much those repairs will cost. If you decide to proceed with purchasing a vehicle with an active recall, make sure you get a written confirmation from the dealership or seller that any recall-associated repairs will be taken care of before you take ownership of the vehicle.
Accidents
If a vehicle has sustained an accident, even a minor one, it can diminish the vehicle's quality, performance, and safety. You cannot determine whether a vehicle has been in an accident by merely looking at it. You have to do your research. For example, an excellent step to take is checking the Carfax report or another trustworthy account of the vehicle's history. Body shop technicians are great at their jobs. They are able to erase any obvious signs of an accident as part of meeting their goal of returning the vehicle to its pre-collision state.
Flood Damage
Unlike with potentially invisible previous accidents, a physical inspection of a car you're considering can give you clues regarding any flood damage that's taken place. Flood-damaged cars usually enter the market at an accelerated rate immediately following storms, especially tornadoes and hurricanes. However, extremely rainy conditions in a flood-prone area can be enough to wreak major havoc on area car dealerships, leaving them with a huge inventory of flood-damaged vehicles that can take a while to sell.
It's important to remember these flood-damaged vehicles can be found not only in markets within and around the storm area but also in markets across the country. That means used car shoppers need to know what a flood-damaged car looks like and keep their eyes open when checking out potential vehicles. Common signs of a flood-damaged vehicle include mud in unusual places, such as in the trunk, a musty smell in the vehicle's interior, and rust or corrosion under the hood.
Maintenance Record
Obtaining a car's maintenance record will provide you with insight as to how well the vehicle was taken care of, including whether the car's owner or owners followed the manufacturer's recommended maintenance schedule. If a manufacturer or major dealerships serviced a vehicle, they will most often be happy to provide you a maintenance record. Their knowledge and notes can also offer insight regarding any maintenance work that needs to be taken care of. Knowing this information, you can get an estimate regarding any immediate repairs and determine whether it's a good idea to purchase that particular vehicle.
Not all vehicle owners are available to question or will have religiously used one particular shop for their car's needed services, though. A Carfax or AutoCheck report is another window into the maintenance history, as it shows you any service that was reported by the mechanic. And some private sellers will have kept meticulous personal files with records and receipts to illustrate their history of maintaining their vehicle. This vigilance in recordkeeping indicates an especially responsible owner, and more than likely, a smart used car investment. Asking for this record gives you extra insight into a vehicle's value and potential reliability down the road.
Warranty
When estimating how much you'll spend purchasing your used car, you need to factor in costs related to routine maintenance and other necessary repairs that may arise. Warranty programs can offer you peace of mind when it comes to paying for those future service department appointments.
If you purchase a slightly used vehicle, say three to five years old, the car may still be covered by the factory warranty. A certified pre-owned vehicle is another used car option that affords you warranty coverage. These vehicles are also typically less than five years old. CPOs, as they are commonly referred to, have undergone rigorous testing based on factory guidelines and have received a certified approval rating. In most cases, testing is performed by certified technicians, and most CPO cars are still under factory warranty. Once the factory warranty expires, the CPO program warranty begins. CPO standards and conditions are as varied as the dealerships that offer them, so be sure to look into your seller's specifics.
If your vehicle does not fall within the still-under-warranty or CPO categories, there are extended-warranty programs that you can research to see if your vehicle qualifies. Check with your dealership or the car manufacturer to get more information.
Selling Price and Used Car Value
Now that you have decided on a used car, you need to get information regarding the car's value and selling price. You need to be sure that you are not spending more on the vehicle than it's worth. Once you've signed on the dotted line, you want to be certain you're beginning with positive equity, not negative equity.
Insurance
So, you've determined that the used car you've selected is a good investment, and you're ready to close the deal. Wait … there's one more critical question that many consumers do not think about before they buy. How much will it cost to insure the car you've selected?
To get the best estimate, not only do you need to provide information regarding the car, but you also need to decide the type of insurance you'll use. For example, do you need basic or comprehensive coverage? The options you select, along with other factors that the insurance company will outline, will determine your insurance premium.
Researching Used Car Information
There are a number of ways to gather information regarding the previously mentioned topics.
A Carfax or AutoCheck report is a great way to gather information in most of these areas. Many dealerships have Carfax and AutoCheck subscriptions. Therefore, if you get these reports from a dealership, they are usually free to you. If the dealership you've chosen does not offer either of these reports, you will need to pay for them. Carfax and AutoCheck reports typically range in cost from $40 for a single report to roughly $100 for multiple reports.
The dealership where you're shopping for used cars here in Dayton, OH, is also a good place to gather information regarding the car you have selected. Be sure to make a list of your questions and go over them with your salesperson during your visit to the dealership.
For recall information, another resource iswww.recalls.gov. You simply need to enter a car's vehicle identification number, or VIN, to get information regarding any open recalls.
If you want to research used car values and used car selling prices prior to arriving at the dealership, Kelley Blue Book, or KBB, is one of the most popular websites consumers tend to use. Having an idea of a car's fair market value gives you a leg up when it comes to negotiating price.
If you're needing to get an insurance quote, in addition to contacting your current insurance provider, you also have the option of using the site www.esurance.com.
This is only a partial list of items to consider and resources to use to gather relevant information when purchasing a used car. It is up to you to use these resources and any others that may be available in your particular situation to make a well-informed decision regarding one of the biggest purchases of your life