McCluskey Chevrolet: Offering Superior Service for Your Quick Lube Needs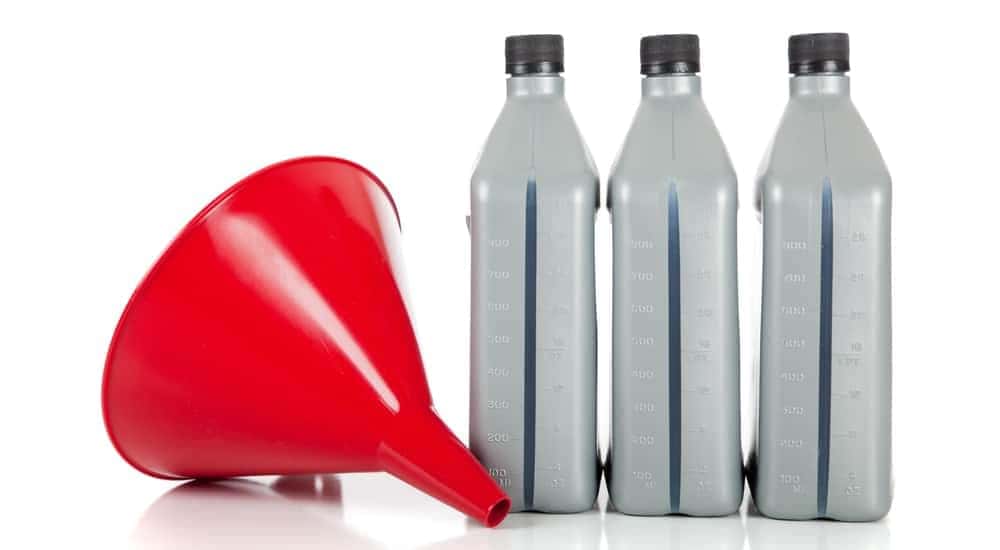 When in need for a quick oil change the Service Department at McCluskey Chevrolet is ready to get you in quick and get the job done to keep your vehicle running efficient and safe. We have seasoned technical staff that are the best in the business, experts in their field and have flexible hours to suit the busy customer's lifestyle. We take pride in the fact that we are the premier Service Center in the area that is able to provide excellent customer service. We'll be happy to help you with all your quick lube needs and get you back on the road as fast as possible. We understand that you want to keep your car in the best shape possible as it is a large investment that you will have for many years to come. The better shape that you keep your vehicle in, the longer it will last.
McCluskey Chevrolet will make certain that you remain a satisfied customer for years to come and we understand that the service and technical support that you receive from our Customer Service Department is vital to making sure that happens. As a result, we have the best Customer Service Department and support staff in the business.
Recommendations for The Frequency of Quick Lube changes
It is recommended that you get an oil change for your vehicle every 3,000 miles to ensure that your vehicle runs at its optimal performance level. For most people, it is important that this is done as quickly and efficiently as possible. We are all pretty busy with work, families and the various duties associated with our unique lifestyles. McCluskey understands the need to have all of our services completed by competent technicians who have a meticulous eye for details and quality to get the job done right. You can be certain that a quick lube job at McCluskey will be done by experienced technicians who have an eye for all of this and more. Many factors can influence the frequency at which you will need an oil change done on your vehicle. Below are just a few factors that will influence this frequency.
Do you use your vehicle to tow? The hot running conditions that this causes will cause wear and you will have metals in your oil, premature oxidation, acids, sludge and deposits. It is important that you change your oil more frequently to avoid excessive wear to your engine
Age and Condition of Your Vehicle – when you have higher mileage above 75,000, the gaskets and seals shrink and get brittle. It is important to make sure that you get your quick lube job to be certain that you refresh the seals to keep them supple.
Driving Less Than 5 Miles a Trip – It is important that you drive the vehicle a bit to get the oil temperature to an optimal level to ensure the best engine performance. If you are traveling less than 5 miles per trip it is not allowing your oil to get to this temperature. This is another issue that will cause excessive wear to your vehicle and this could be alleviated by more frequent oil changes.
Flexibility and Quality of Our Service Department
Due to the importance of regular oil changes, we developed a schedule that will accommodate everyone. We have flexible hours that so that you can fit in a quick lube whenever you need it. We have meticulously looked at every aspect of the services that we provide to be sure that our hours match the needs of the customer and that we are available when needed. We have a quality Customer Service Team and expert Technicians ready to help when it's most convenient for the customer. In this manner, we can be certain that our customers will always be satisfied with what we have to offer at McCluskey Chevrolet. Below are the hours of operation for our Service Department:
Service Hours:
Monday through Thursday 7:30am-3:00 am
Friday 7:30am-6:00pm
Saturday 9:00am-4:00pm
Sunday 10:00am-4:00pm
What Type of Oil is Used for Quick Lube Oil Changes
Advancements in the field of oil technology have brought synthetic oils as an alternative to be utilized for oil changes. There are many advantages to the use of synthetic oils versus mineral oil. One of these advantages is that there are fewer impurities with synthetic oil and as a result, the oil will not break down as quickly when run through your engine. Another option is to use partially synthetic and partially traditional for your oil change. With this option, the quality and durability of the oil is superior to the more traditional oil but the cost is lower.
And finally, there is the old standby, the standard oil that has always been used and has provided a dependable source to make certain that your engine and all its associated parts stay in optimal condition. Whether or not you opt for synthetic, partially synthetic or regular is up to you; however, we feel that you should have all of the information available to make an informed choice when choosing what type of oil for your quick lube oil change. When in doubt, check your owners manual for the recommended oil type that you should use for oil changes with your vehicle and also the recommended frequency at which it should be changed.

Quality Customer Service Team and Technicians
We are very proud of the many accolades that we receive from satisfied customers with regards to our Customer Service Team members and technicians. We strive to make sure that everyone that comes into McCluskey, whether it be for a quick lube or to purchase a vehicle, leaves as a satisfied and happy customer. We realize that the quality of our Customer Service Team members and technicians is crucial to making sure that this happens. As a result, each of our Customer Service Team members and technicians undergoes rigorous training and certifications so that we can be absolutely certain that our customers receive the best in Customer Service support and service. The Customer Service Reviews that we receive are a testament to our accomplishments and prove how our efforts and approach to customer service.
Come In to McCluskey Chevrolet for Your Next Quick Lube Today!
The next time that you need to find a quick lube location or schedule an appointment call McCluskey Chevrolet. We also take walk-ins for those last minute quick lube oil changes that will fit into your schedule. We will make certain that it is done quickly, efficiently and in a meticulous manner to ensure that you get the optimal performance from your engine and vehicle. Our Technicians and Team are here if you have any questions with regards to your service and can answer any questions that you might have about what needs to be done. Please feel free to consult with them about any concerns that you might have about your vehicle, as there are also many other services that we provide through our Service Department. We want to make certain that you are happy with the oil change that you receive from our quick lube services as well as our customer service so that you feel welcome and happy with what you receive from McCluskey. Your satisfaction is our top priority!