McCluskey Chevy: Offering  Authorized Rhino Liner Applications for Truck Owners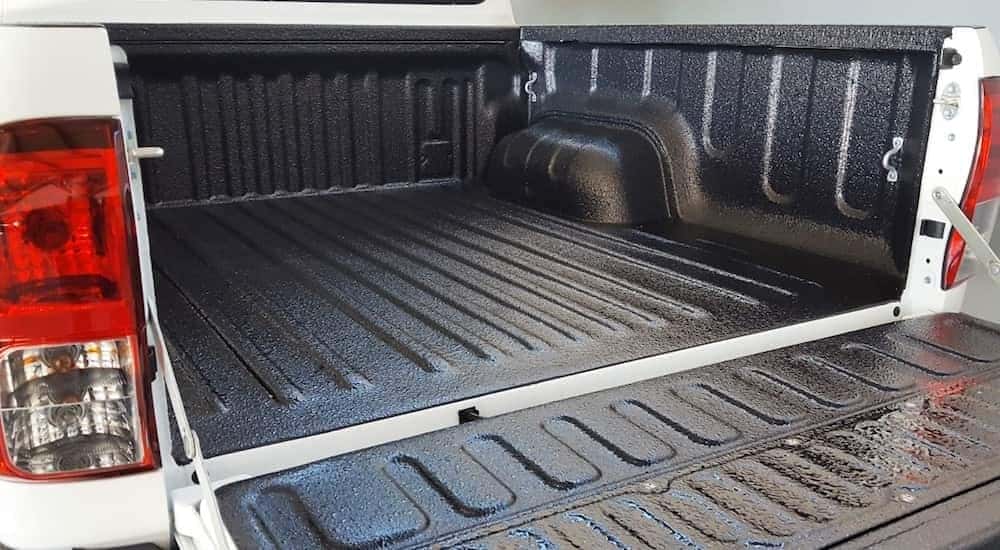 The purchase of a truck is an important decision and one that will affect you for years to come, it  is a very important investment. As a result, it is one that you will want to make every effort to protect and preserve so that you are able to get the most out of your truck. Having a truck bed liner installed will help to maximize the benefits of owning a truck and will also help to protect the part of it that is likely to see the most heavy duty activity that would eventually cause damage. How often have you seen a truck that would have been great if it were not for the rust, or dents to the bed that will require significant time, effort and money to repair? At McCluskey Chevrolet, we understand the importance of protecting your investment and as a result, we are pleased to be an Authorized Rhino Liner Applicator. When you want the best at the competitive pricing, not only are we able to make certain that what we have to sell you will be quality, we are also able to offer you services that will help to protect the investment of your new truck for years to come.
30 years to Perfect The Method
There are many advantages to having a truck bed liner and many more advantages when you consider a liner like Rhino Liner for your truck bed. Rhino Liner has an excellent reputation, as they have been providing quality liners for trucks for 30 years.  Because of Rhino's philosophy towards the importance of consumer satisfaction and their determination to make certain that it is achieved, they have worked tirelessly through the years to make certain that their tough polymer solution that is used to provide the legendary water- and air-tight sealant has reached perfection. In this manner, they have developed a product that is not only rugged, but also provides a highly desirable textured finish that will discourage items from sliding around and causing noise and concern while you use your truck bed to transport important items.
Prevents Rust and Corrosion from Occurring in Your Truck Bed
This sealant that Rhino took years to perfect will protect your truck bed from becoming rusted, or corroded by the many elements it is likely to be exposed to while you utilize your new truck for day to day travel, or for work. Whether your truck will be exposed because of heavy day to day use, or just because of the environment that it is driven in, it will experience elements that can cause parts of it to corrode and rust faster than other parts. Due to these factors, it is imperative to get a truck bed liner to protect it.  That is not to say that you should only consider getting a truck bed liner if you live in an extreme environment, or use your truck for heavy duty jobs; but simply if it is exposed to wind, air, water and dirt. Now ask yourself, how likely is it that my truck will be exposed to these elements and you will have the answer to whether or not it is at risk of rust and corrosion.
No Weight or Noise Added to The Truck
One very important factor Rhino considered when they decided to develop a polymer that would seal out the elements that would cause damage to a truck is the importance to truck owners to have something that would not add any additional weight to the vehicle, or noise. The drop in liners may be easier to attach but they have a reputation for adding additional noise as the wind will blow through the liner because it is not an airtight seal and may move it around. With Rhino Liners, a very durable polymer is sprayed on and it covers every nook and cranny to make certain that you not only get adequate, air-tight coverage, but also one that will not add weight.
Texture Helps Things to Stay in Place
Have you ever transported something only to find that you have to continually listen to it slide around the back of your truck for the entire trip? During one of these unfortunate trips did you also cringe the whole time and hope that the item transported would arrive undamaged to your destination? Well, another good thing about Rhino Liners is that the texture of the liner prevents things from sliding around in the bed of your truck. Not only does this liner protect the bed of your truck from rust, corrosion and damage, but it also helps to protect the things that you transport from getting damaged.
Water and Air Tight Sealant
McCluskey is proud to be an Authorized Rhino Liner Applicator. Our technicians are required to undergo hours of rigorous training in order to make certain that they can provide the best applications of this quality product. In this manner, Rhino can be certain that every technician applies the product meticulously to meet the expectations of Rhino, McCluskey and the truck owner. The polymer solution creates an air and wtater tight seal that guarantees that no air, water or sand can create any havoc with the bed of your quality truck. McCluskey understands the importance of making certain that your investment is protected and this service is just one of the many tools that we have to offer to ensure that you will be a satisfied customer for years to come.
One-Size Fits All
Another benefit of having a Rhino Liner opposed to the other liners available is that one size indeed fits all trucks. There is no measuring, bolting or making certain that what was purchased will fit your particular make and model because the product is sprayed on by a qualified technician. In this manner, we can make certain that this product is able to fit every truck and every consumers' needs when choosing to protect your investment with a truck bed liner. We want to make certain that you are able to encounter the best at McCluskey Chevy and have taken great pains to make certain that we have the best automobiles, the best service, the best products and the best options to safeguard your investment.
Lifetime Warranty
Rhino offers a Lifetime warranty to anyone who decides to have a Rhino Liner installed by an Authorized Rhino Liner Applicator. They are confident that their rugged product will protect the truck for years to come and have offered a warranty to make certain that you will always have the protection to preserve your investment. It is just another reason that we are pleased to be able to offer this quality product to our customers.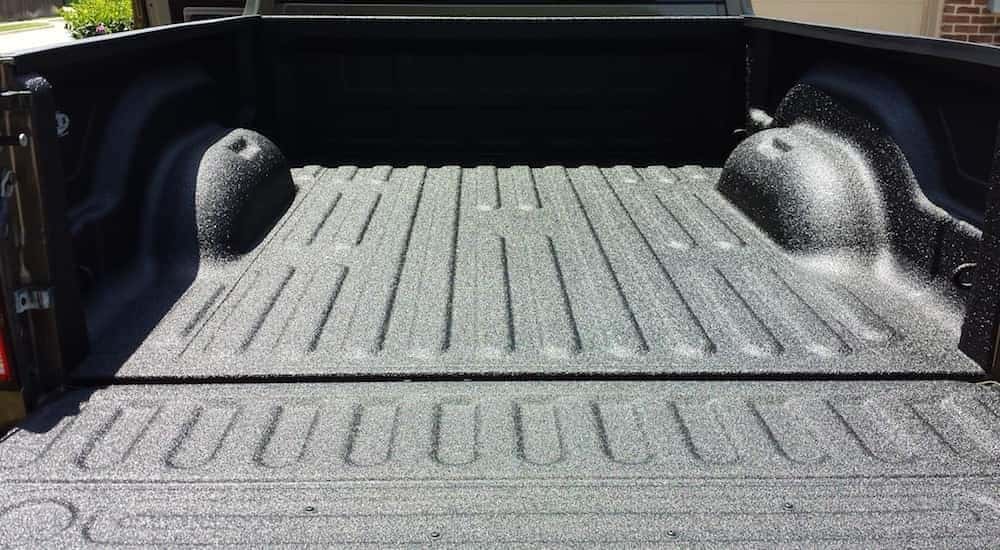 Come Into McCluskey Chevy for Your Next Truck Bed Liner!
McCluskey is proud to be an Authorized Rhino Liner Applicator and will sit down with you to discuss the options available and the entire process. In this manner, we can make certain that the job is done to your satisfaction and that you will be happy with your Rhino Liner application for years to come. Make an appointment with one of our qualified technicians today to learn more about the benefits of having your truck investment protected with a Rhino Liner today!