Must See Winter Events in Cincinnati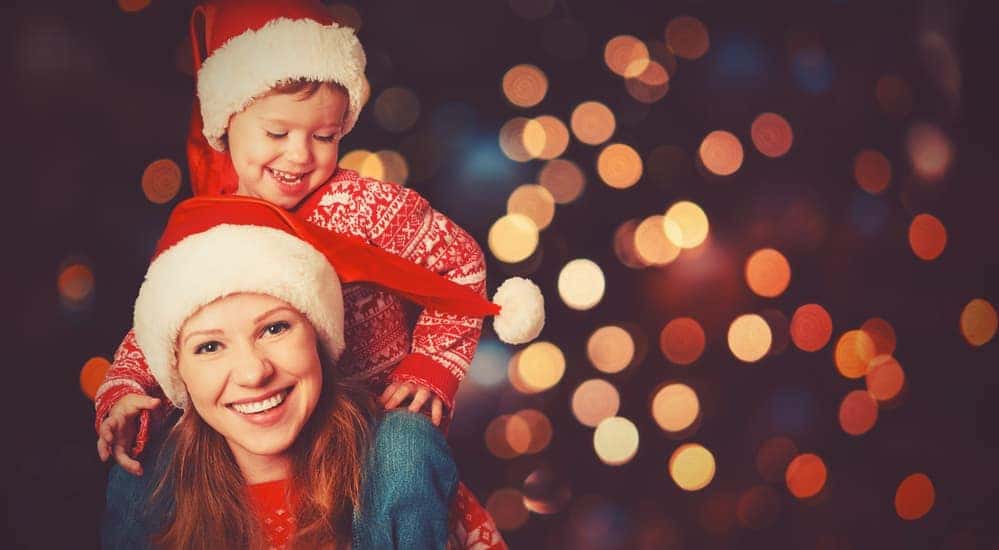 Winter is such a beautiful time around greater Columbus and Cincinnati area. Tucked into the rolling mountains and the Ohio river curving around the city, there's something truly special about winter in southern Ohio. In fact, there's plenty to see and do around the city. Whether you're someone who enjoys the crisp air as you take in an outdoor activity or you'd rather keep everything inside, there absolutely is an event just waiting for you in Cincinnati.
Trans-Siberian Orchestra Christmas Eve
The Trans-Siberian Orchestra has been wowing fans around the globe for decades, and this year, they're back in Cincinnati for a holiday show. This is one of the most popular performances they put on, with the combination of effects, staging, and out of this world music. The show starts on November 29 at the U.C. Bank Arena and runs from 4 to 8 PM. So take a break from all that Black Friday shopping and enjoy a post-Thanksgiving performance to help rev up your holiday spirit.
Cincinnati Winter Fair
Technically the fair takes place just to the south of Cincinnati in our sister city of Covington. During this three-day event, which kicks off on Friday, November 29, and runs through Sunday, December 1, you'll find a massive display of artistic talent inside the Northern Kentucky Convention Center. From blown glass to painting, gourmet food, demonstrations to wearable works of art, the Cincinnati Winter Fair is a fun-filled event for the entire family. It's also a great location to pick up some holiday gifts. Especially when you want to buy a unique, one of a kind present.
Lebanon Horse-Drawn Carriage Parade
Do you have a little one who loves horses? Maybe you have always loved the majestic animal. Or perhaps you're looking for a photo opportunity with Mr. and Mrs. Claus outside of a mall setting. When this is the case, you need to come out to the Lebanon Christmas Parade.
This parade features over 100 different horse-drawn carriages. Then what's neat is the horses come in all shapes and sizes, so it's not just the same looking horses and similar antique carriages clip-clopping about. No, during this parade, you'll see everything from massive Clydesdales down to miniature horses.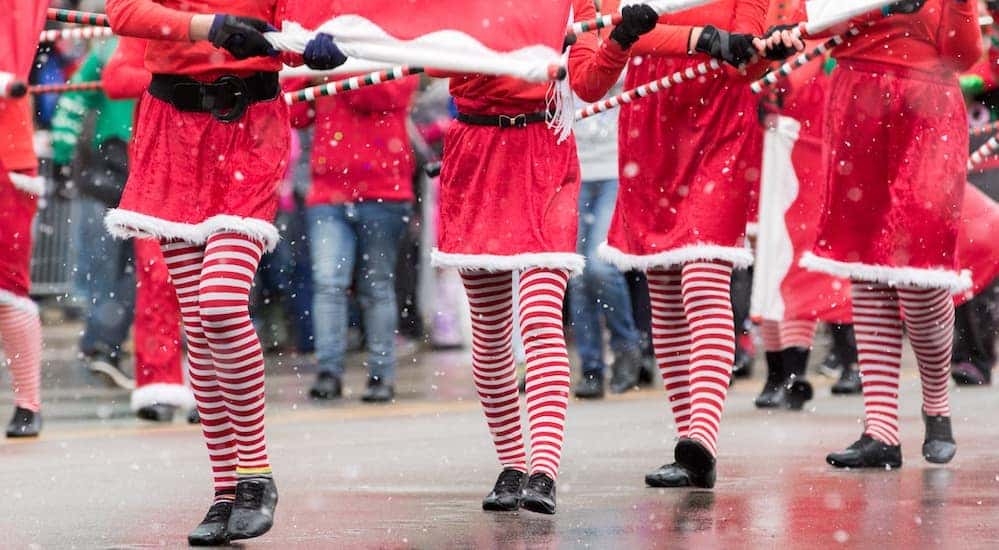 If you want a good view of the horses, you'll want to head out to historic Lebanon's Mulberry Street around 1 PM on December 7. This is a free event that's great for all ages, and both before and after the parade, you can visit some of the local historic shops. Additional street fair activities and restaurants will be open for business throughout downtown Lebanon as well.
Festival of Lights
This is a fantastic event for all ages. The Festival of Lights takes place at the Cincinnati Zoo and Botanical Garden. With over 3 million lights put up around the zoo transforms the space into a magical winter wonderland. It's also open following Thanksgiving, so you don't need to make it right on one particular day. However, it is best to head out at dusk though, so you can take in the zoo in all its lit-up glory.
Of course, if you do want to come out for the actual lighting, there are several additional activities to take in. The first official day is November 16 (so if your post-Thanksgiving day month is packed, and you just don't have the time you can squeeze it in before Thanksgiving), and it runs until January 4. There is a special Winter Wonders Show performed at 6:30, 7:30, and 8:30 PM every day, and on Friday and Saturday, there is an additional show at 9:30 PM. You can take your photo with Santa, snack on roasted nuts and holiday goodies, have Mrs. Claus tell a special Christmas tale, plus so much more.
If all of that doesn't have you geared up and ready to head off to the zoo, USA Today named the Festival of Lights at the Cincinnati Zoo and Botanical Garden as the best "zoo light" location in the entire country.
Breakfast with Santa
Now, what little girl or boy wouldn't want the opportunity to eat breakfast with Santa? That's the perfect chance for them to show off just how good they've been all year. Of course, this isn't just a children's event, as parents are invited as well. At the Clarion Cincinnati North on December 6 and 13th (from 9 AM until 12 PM), there is a breakfast buffet, winter cookies, decorating, card making, face painting, and, naturally, a visit from Santa himself.
During breakfast, there will also be a gingerbread house competition. This is a deliciously sweet competition where contestants will make their very own gingerbread houses for display during the Christmas Market. Local celebrity judges will be on hand to select the winner. The winning gingerbread houses will then be auctioned off, and all money will be donated to the local GLAD House, and money from the rest of the event will go to the Interfaith Hospitality Network and The Caring Place.
Cincideutsch Christkindlmarkt
You don't need to be German to enjoy an authentic German Christmas Market. This market kicks off the weekend following Thanksgiving and takes place every weekend up to Christmas on Fountain Square. It's a fantastic time for the entire family as you can stop in half-timbered houses, snack on European baked goods, drink down holiday German beer, and purchase handmade, German-style gifts. Even if you don't buy, eat, or drink anything at the festival, it's a fun time just to walk about and take everything in.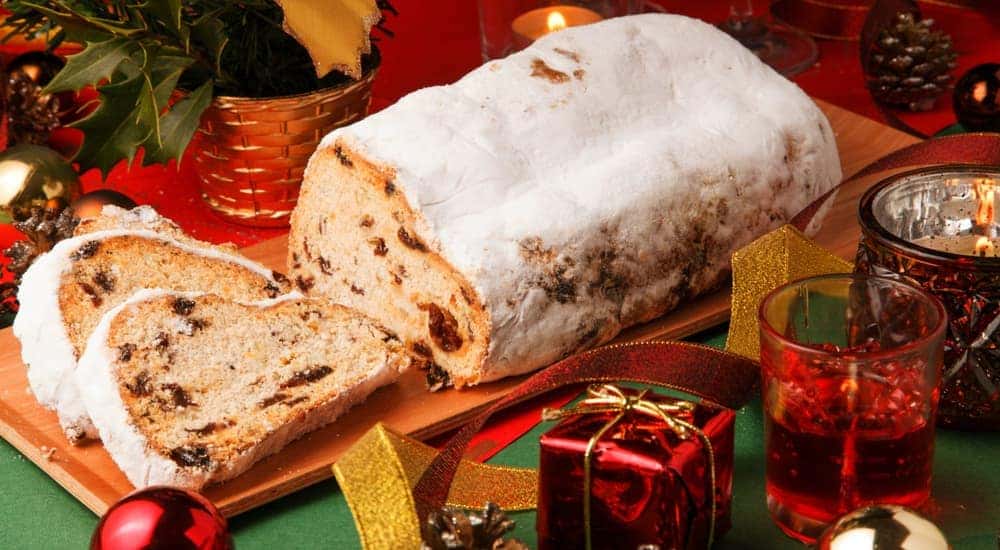 Although truth be told, once the smell of those baked goods starts lingering in the air, it's nearly impossible to say no.
Holiday in Lights (Sharon Woods)
While growing up, did you ever hop into the car with your parents or grandparents and then drive around the city, looking at the large light displays presented by homes in your town? If so, you know just how magical it can be to drive past a beautiful home display, sipping on hot chocolate, all in the comfy, warm, confines of your car. Well, you can continue the tradition with the Holiday in Lights. Sharon Woods is a mile-long road where the homes are all decked out with incredible lights and displays.
There is a paid admission per vehicle to take this mile-long road (it helps pay for all the electricity that goes into lighting the spectacular displays). At the end of the mile-long road, there is an indoor Santaland you're free to stop by and visit. This is a great opportunity to get out, stretch your legs, and continue your celebration of the winter season.
From Inside To Out, There's Plenty To Do in Cincinnati This Winter
It doesn't matter if you're a music lover or can't wait to decorate your home for the holidays, there's something for everyone in Cincinnati during the winter. And, of course, if you're looking for the perfect holiday gift that will stop a person in their tracks, make sure to check out the selection of vehicles at McCluskey Chevy up in Columbus. It's well worth the drive up to central Ohio when it means giving someone a holiday gift they won't soon forget.