Performance Data Recorder helps the Chevy Corvette Stingray go high-tech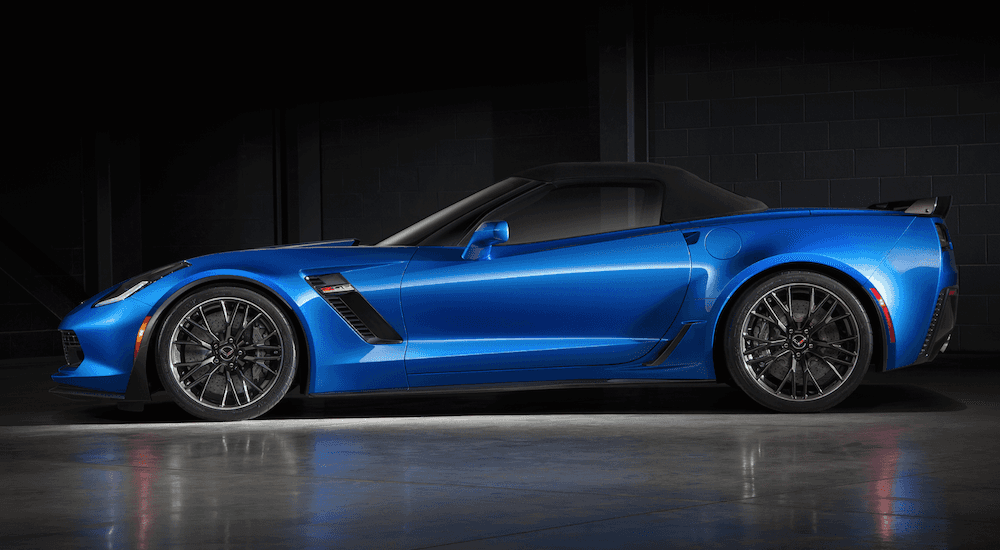 Sure, we totally get that the old-school stylings of even the latest Chevrolet Corvette Stingray might lead you to not think about technological innovation. However, it might be time to recalibrate your viewpoint as it was announced today at the Consumer Electronics Show in Las Vegas that the new Corvette will feature the Corvette Performance Data Recorder. It is the kind of technology that might urge you to get that quick stop oil change, as the system tracks performance by incorporating a high-definition 720p video camera in the windshield header, a microphone in the cabin and a GPS receiver that tracks the vehicle's location five times faster than the navigation system, so you'll need optimal performance. Talk about cool, let's take a closer look!
This system will allow drivers to record their 'pedal-to-the-metal' conquests behind the wheel of their Stingray, overlay the footage with telemetry data (offered in Track, Sport, Touring or Performance mode) and save it to the SD card that is in the glove box. You don't even need to take the card inside to view the data, all you need to do is pull over to the side of the road or track! That is all thanks to the Corvette's eight-inch dashboard display, but once you load it into your computer, you are able to share it with other enthusiasts and analyez with the Cosworth Toolbox software.
The system is going to be made available on the 2015 Corvettes starting later this year, with pricing yet to be announced. Check out the video below to get a sneak peak of what exactly you will be getting, and to see exactly why this is making us so excited!