Some of the Most Popular Chevy Accessories That Should Be Pursued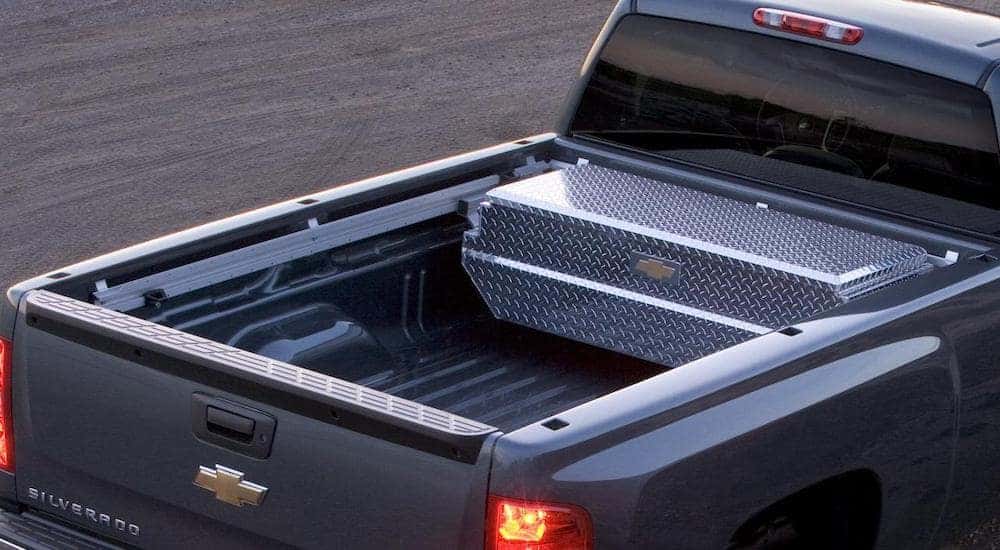 Each of Chevy's vehicles is extremely impressive in their own specific way, and we understand if you don't want to add any amenity that will compromise the style, athleticism, or any other attribute. Of course, we also understand if you're looking to slightly modify or customize your new car. Fortunately, Chevy's line of available accessories makes that more than possible.
Whether you're looking to shake up your recently-purchased car's exterior or interior, it will all be possible thanks to the brand's array of available accessories. Below, we've provided some of the most popular accessories that a new car owner could opt for. Then, when you start shopping around for new car parts and accessories, you'll already know exactly what accessories you want to pursue.
Accessory #1: Floor Liners
We always want to keep our vehicle looking as good as new. This goes beyond the cosmetic influence; rather, a clean car will also increase the resale value of your ride down the road. Well, one of the best ways to preserve the condition of your ride is by opting for floor liners. Chevy offers a number of different options, including the effective Premium All-Weather Floor Liners. These mats can cover your trim, pedals, tracks, and door sills, protecting them from any dirt or grime. Plus, they've been designed to clean easily, and drivers shouldn't have any issues removing them from their usual spot. Perhaps best of all, they're aesthetically appealing, so these floor liners won't influence the style and opulence of your new ride.
If you're looking for an easy, inexpensive way to preserve the condition of your ride, you can't do much better than a high-quality floor liner.
Accessory #2: Wheels
Are you the type of car owner who likes to impress when traveling down a road? If you enjoy watching as your fellow drivers gawk at your ride, then you should consider opting for a new set of wheels. The various offerings are predictably striking, adding an air of athleticism, sophistication, or ruggedness to your exterior. Plus, they've all proven to be incredibly reliable, so you won't have to look to replace the units after several thousand miles on the road.
Chevy offers an array of wheel options that can appeal to any type of car owner. The five-spoke wheels add a bit of familiarity to your ride, while the 22-inch six-spoke wheels (in the high-gloss black paint) will prove to your fellow drivers that you shouldn't be messed with. Regardless of which offer you opt for, you'll surely appreciate how these new wheels can transform the look of your ride.
Accessory #3: Cargo Management
Regardless of whether you own a pickup truck, SUV, or sedan, Chevy provides cargo management systems for any type of vehicle. These various units will allow owners to stay organized at all times, and they'll also assure that your equipment and cargo is remaining completely secure.
The GearON Cargo Management System is a popular choice for those with pickup trucks, as it allows drivers to organize their tools and equipment without having to worry that it will fall out of their bed. Meanwhile, the Roof Rack Cross Rail Package, the roof-mounted bicycle carrier, and hitch-mounted ski carriers are especially notable inclusions for those who enjoy going to weekend excursions.
Meanwhile, for those who don't have a truck bed, the Front Floor Console Organizer could be a  good choice, as it will allow you to stay organized without exposing your tools to the elements. The Tote Insert can serve a similar role, while the Rear Cargo Organizer will allow you to keep any equipment safe and secure out back.
Accessory #4: Assist Steps
This particular accessory is often ignored by car owners, but they're failing to recognize how essential this particular amenity can actually be. Assist Steps are an especially clever inclusion for those who have a taller vehicle, as it will help assist any of your passengers as they're attempting to enter your ride. There are even some off-roading step bars that will help protect your exterior during any off-roading excursion, serving as a buffer between your ride and any natural obstacle. Best of all, these steps are often sold in popular colors, meaning they'll perfectly pair with your vehicle without compromising beauty or aesthetics.
Accessory #5: Bed Protectors
While several of the previously-mentioned accessories have aimed to preserve the condition of your interior or exterior, few provide any protection for your truck bed. Well, Chevy accounted for that, and that's why they sell several accessories that should help maintain the like-new condition of your pickup.
Whether you opt for one of Chevy's bed liners, bed mats, bed rugs, or tailgate liners, you'll quickly find that the bed is protected from any scratches or dents. That's because these accessories cover the literal bed, assuring your cargo or tools won't compromise the condition of the ride. Plus, the various liners are plenty stylish, meaning you won't be reducing the ruggedness of your ride.
Alternatively, customers could opt for the Tonneau covers, including the soft roll-up, soft folding, hard folding, hard rolling, retractable, and one-piece painted hard variations. These accessories will protect your cargo from the elements, assuring they won't be ruined by rain or snow. These covers will also deter thieves from exploring your tool boxes, thus leading to the utmost security.
Accessory #5: Exterior Amenities
Finally, we understand if you want to slightly customize the exterior of your recently-purchased Chevy. Well, there are a number of exterior accessories that can do just that. The brand's various offerings can transform your ride in a variety of different ways, whether you're striving for style, athleticism, or ruggedness. Chevy sells bodyside moldings, mirror caps, improved door handles, decals, emblems, and a number of additional amenities that aren't specific to any Chevy nameplate. If you want to make the exterior of your new ride one-of-a-kind, you should consider one of these exterior accessories.