The Benefits of Buying Auto Parts from McCluskey Chevrolet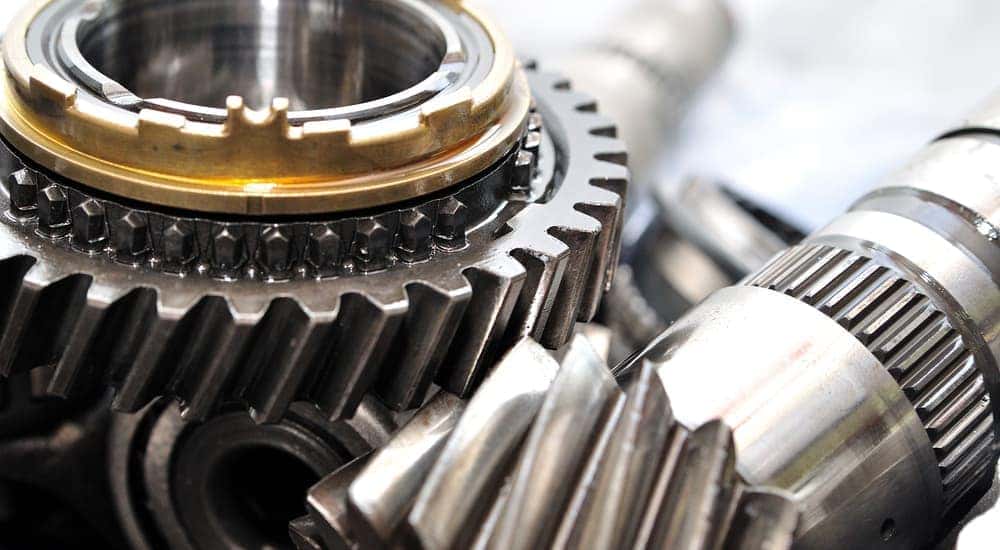 Auto maintenance is not something that should ever be tackled alone. At McCluskey Chevrolet, we believe in forming a partnership with our customers, helping them not only purchase a new car but to keep their existing car running smoothly. A huge factor in keeping your car operating at an optimal level means supplying effective and high-quality parts. Sure, you can purchase your auto parts from any standard car parts store, although there is no guarantee that what you're getting is quality. By doing that, you run the risk of causing more damage to your engine and bumping up the overall cost of your maintenance. In the worst-case scenario, you can run the risk of inflicting permanent damage on your engine and create a financial burden far higher than any savings you may have gleaned from a discounted auto part. Fortunately, you can avoid the long-term consequences of poor low-quality auto parts by working with an OEM dealership like McCluskey Chevrolet.
What is an OEM Dealership?
More often than not, when drivers search for an auto parts supplier, they tend to gravitate towards the lowest price. To be fair, these low prices can be difficult to ignore, however, many of these parts are either low in quality, or self-proclaimed 'universal parts,' which may or may not work in your vehicle in the long-term.
For this reason, any car care expert will recommend that you take your vehicle to an OEM dealership. OEM stands for Original Equipment Manufacturer, and as the name implies these dealerships house parts shipped directly from the manufacturer. As a result, there is little to no confusion in what parts are being installed in your vehicle.
For this same reason, car care experts will always recommend that you take your vehicle to an OEM dealership for routine maintenance as well. If you take your vehicle to a third-party technician, they may use parts that aren't necessarily compatible with your vehicle. Alternatively, at an OEM dealership, you can rest easy knowing that the technicians in the service department know exactly what parts to use, and how those parts will influence the well-being of your vehicle.
At McCluskey Chevrolet we're proud to be a leading OEM dealership, providing our customers with the tools, equipment, and knowledge they need to maintain their car for the long haul. That said we understand that not every driver is going to be able to so easily disregard the low price offered by discount car parts and maintenance stores. Fortunately, we're here to show you all the benefits of working with an OEM dealership, and why you should make McCluskey Chevrolet your number one pick.
Guaranteed Expertise
If you take your vehicle into any corner discount maintenance or car parts store, chances are you'll find a team of auto technicians who may know a lot about cars. At the same time, these technicians may have a wide-sweeping general knowledge, but fail to have the specific expertise that you'd be able to find at an OEM dealership. As a result, this lack of specific and detailed knowledge can have your vehicle fitted with the wrong parts. You can also run the risk of having your auto servicing done incorrectly.
When you visit an OEM dealership, chances are, you'll find a team of car care experts who understand the ins and outs of every vehicle that graces their garage. On top of that, they'll even have a stockpile of parts that are designed specifically for your vehicle.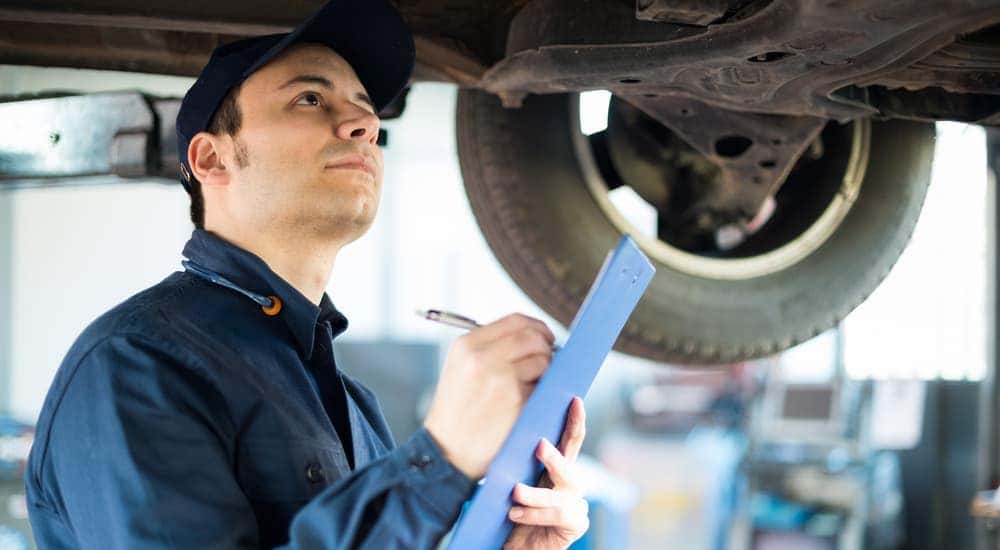 The Value of a Warranty
Even parts manufactured, tested, and installed by experts aren't guaranteed to last forever. At McCluskey Chevrolet, we understand this, and provide you with services meant to counteract that. When you purchase a part from our dealership and most other OEM dealerships, you'll be given the opportunity to take advantage of a warranty. This warranty can vary on the details, but more often than not, it can include the cost of the part and the necessary installment.
You won't be able to find that at your standard discount auto parts store. Sure, that initial lower price may catch your eye, but once this low quality 'universal' part breaks down, you alone will be responsible to foot the bill.
Simplify Your Efforts
There is something satisfying about having a car technician that you can trust and return to. At the same time, it is worthwhile to continue buying auto parts from the same vendor who has earned a reputation for impeccable services and the delivery of high-quality auto parts.
Unfortunately, if you're hoping to shop at a discounted auto parts store, you may find yourself hunting for the best price possible. These searches can turn into an endless chase of discounts, as you hop from one service provider and coupon to the other trying to save the most cash possible. While you may spare your wallet in the short-term, you can end up spending quite a lot of time searching, and in the end, wind up with a part that may not last you forever.
By biting the bullet and trusting your local OEM dealership, you can not only save yourself plenty of time but money as well. OEM dealerships, like us at McCluskey Chevrolet, offer competitive prices that often match what you'd be able to find elsewhere.
The Importance of Durability
When purchasing an auto part from a discount parts store, you can run the risk of investing in lesser than manufacturing practices. These discounted parts are cheaper for a reason, and typically the results are a component that isn't just not compatible with your engine but far less durable. At the same time, these discounted manufacturers typically don't have the level of quality assurance that auto manufacturers often provide.
When it comes to McCluskey Chevrolet, you'll find a plethora of auto parts specifically crafted and tested by the manufacturer. As a result, you're given the opportunity to purchase auto parts that are truly in it for the long haul. The last thing you'll want is to find yourself stranded on the side of the road, thanks to a discounted auto part.
At McCluskey Chevrolet, we directly oppose discount car parts stores, not just for their poor inventory but for the false promise they can make with their customers. The prices of a discount auto parts store may be lower by comparison, but the level of quality offered by an OEM dealership should not be second-guessed.
The Reason Why McCluskey Chevrolet Should Be Your Number One Choice
The kind of auto parts that you can find between an OEM dealership and a discount car parts store vary dramatically. Both stores may offer components like windshield wipers, tires, and catalytic converters, but only one of these two options provide a high degree of build quality and peace of mind.
At McCluskey Chevrolet, we're proud to be one of the top original equipment manufacturing dealerships in the Cincinnati, Ohio metropolitan area. We strive every day to offer up unprecedented automotive services. We see being a great dealership as more than just selling our cars to our customers. But we believe in doing more than what is expected and providing maintenance and auto part services that ensure the long-term well-being of your vehicle.