The Best Truck Accessories for Quality of Life Improvement – Cincinnati, OH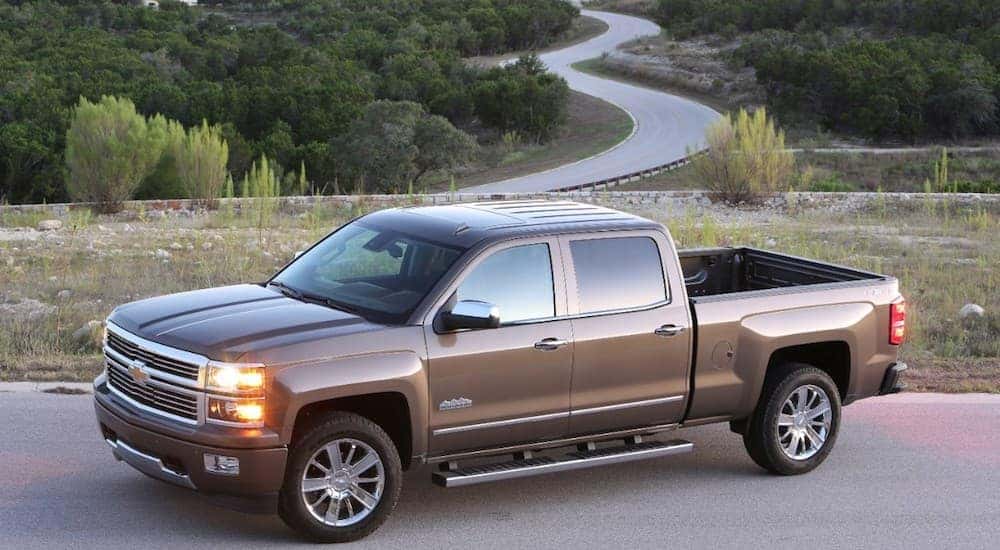 When it comes to truck accessories, there is a whole world of different options available to the average truck owner that allows them to truly customize and personalize their truck. From minor cosmetic tweaks to major suspension work that affects how the truck handles, there are a number of different accessories that truck owners can pick and choose from to upgrade their truck. It all comes down to how much one is willing to spend on accessories, as they range in pricing considerably. Keeping that in mind, this guide will list a number of different accessories that can be used to improve and upgrade one's own truck. Hopefully, everyone who reads this will be able to find a truck accessory out there that they will be able to use.
Bed Liners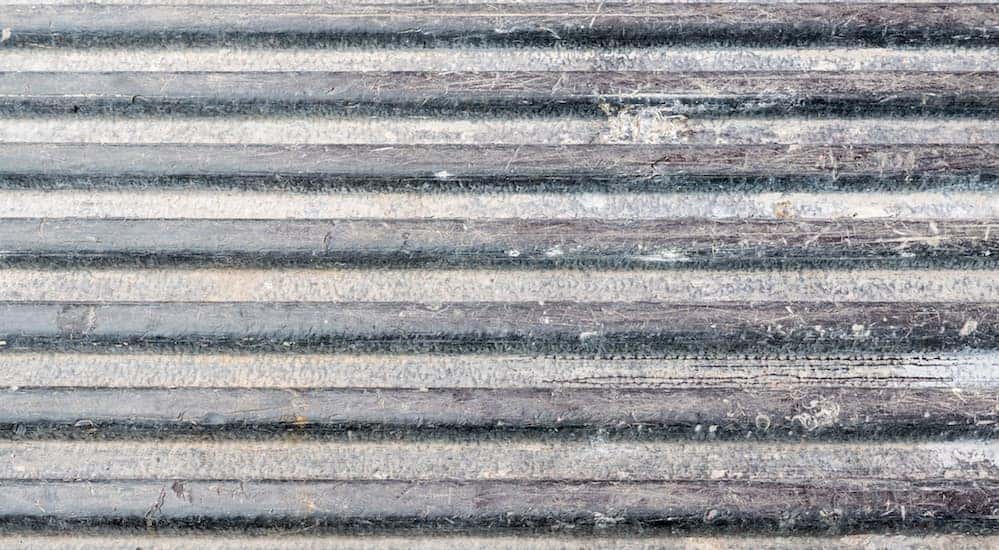 The first accessory on the list is bed liners. Bed liners are designed to protect the bed of a truck from the everyday wear and tear of use. Anyone who owns a truck and uses it regularly for hauling knows how frustrating it can be scrapping up the bed of the truck. Sure, it is meant for hauling, but that does not mean you can't also keep it looking good. That is where the bed liner comes in to play. It covers the entire bed, and sometimes even the side walls too, and protects the paint from any kinds of scraps, dents, or discoloration that can come with everyday use.
There are a few different options available to the customer when it comes to purchasing a bed liner. There are a number of different companies that make bed liners that can be purchased and installed at home. These can be bought from certain automotive stores, as well as purchased online. They come in many different shapes and sizes and are designed to fit specific makes and models. Another option for bed liners is bringing your truck to a bed liner company. There are a number of different companies that specialize in installing bed liners. Some companies can apply a special spray-on coating that acts as a bed liner and is perfectly fitted to the size and shape of your bed.
Bed Covers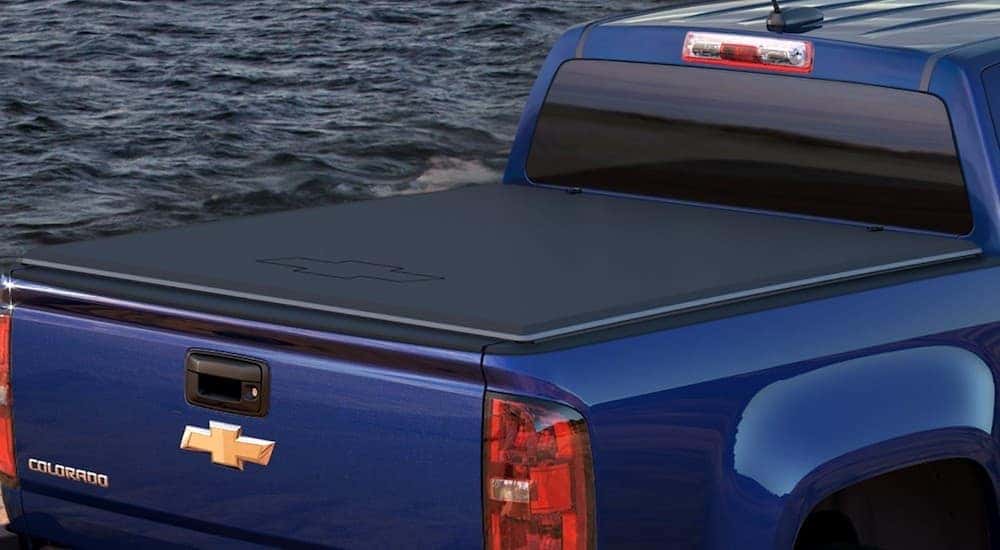 While bed liners are a great way to protect the bed of the truck, sometimes it is necessary to protect what is inside the bed as well. This is where bed covers become a great accessory to own. Bed covers go on the top of the truck's bed and can be closed to keep cargo covered. This allows the bed of the truck to be used as a sort of extended car-trunk. This makes transporting valuable goods much easier, as bed covers can protect the materials or items from weather such as rain and snow, and also ensures that nothing will escape while the truck is moving. There are many different options available for bed covers, and some operate differently than others. While all of them cover the bed of the truck, some are a solid shell and use spring-assisted arms to open, while others are soft-topped and can be easily rolled up. It is important to first find one that is made to fit your make and model, and also to figure out whether or not a weather-proof cover is needed.
Running Boards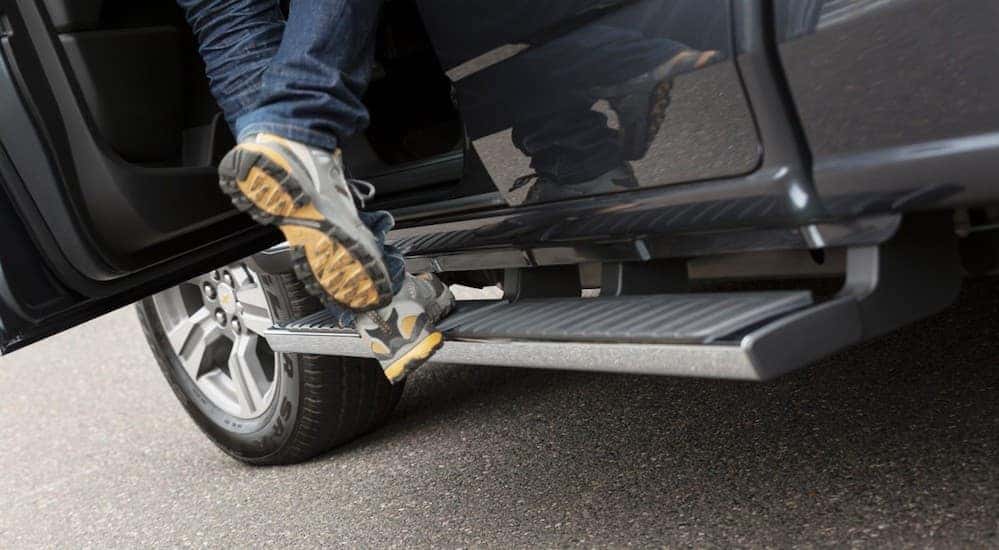 While having a large truck can be quite a fun experience and is sometimes necessary depending on one's line of work, they can be rather difficult to deal with for shorter people. Some smaller people may even be turned off from the idea of owning a larger truck solely due to the difficulty they could have entering the vehicle. Luckily, running boards were created to help with this issue. Running boards are accessories that can be mounted on the bottom of a truck's doorframe. Their major function is to assist with entering and exiting the vehicle. It provides an extra little step, as some trucks can sit high off the ground. They can be mounted on the underside of the truck, as well as attached right to the bottom of the doorframe.
Truck Tool Boxes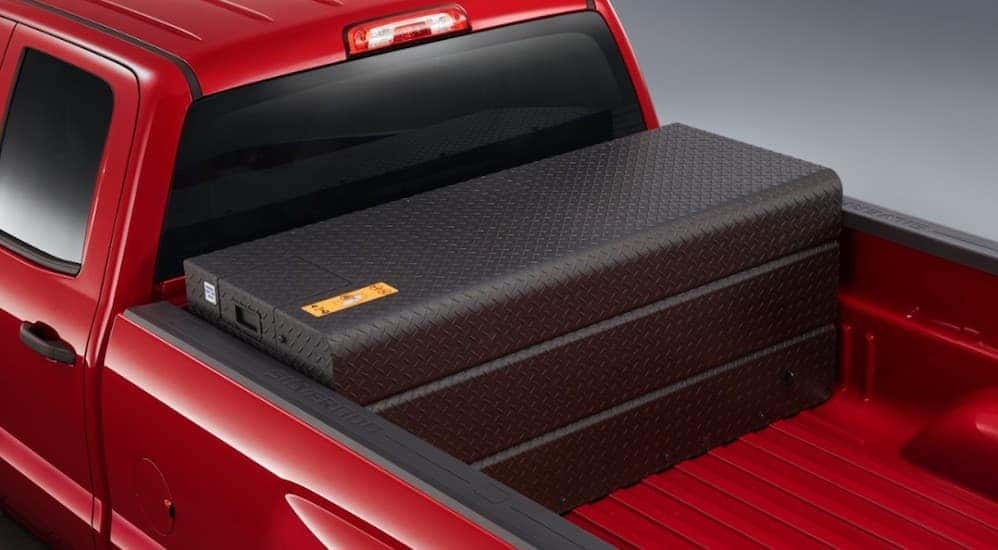 You truck owners out there who use their trucks for work know just how little protected room trucks have for keeping personal tools and other items. While you can put them in the bed of the truck, they are unprotected and can shift and rattle around, potentially damaging them and the bed of the truck. To help with this issue, special tool boxes were created specifically to be mounted on to the bed of a truck.
There are many different options out there, depending on size, material, and where one wants to keep the toolbox. The most common truck tool boxes that one will see are mounted directly behind the cab of the truck, which allows most of the truck's bed to still be utilized. There are some that also wrap around the whole bed, giving a large amount of protected storage space. Most of these boxes can be locked, ensuring that the items inside will be kept safe and secure, and can be quickly and easily installed at home.
Tailgate Assist
The next truck accessory on the list is one that is small, minor, and affordable, but one that is also absolutely effective. It is called a tailgate assist and can make a world of difference when it comes to opening and closing a truck's tailgate. The tailgate assist is a sprint-assisted arm that attaches to the tailgate of the truck and prevents the tailgate from falling and slamming when opening. This improves the lifespan of the truck's tailgate by reducing the amount of stress caused by slamming the tailgate open on the tailgate's joints. This also makes it generally easier to handle, as one does not have to worry about it slamming down. No more having to balance the tailgate on your hip while your hands are full, or having to worry about it slamming on a child's head if they are playing with it.
Floor Mats
The final accessory on the list is one that is often overlooked but is very important for protecting the interior of a truck. One can never go wrong with a good set of floor mats. Rubber floor mats are waterproof and can keep mud and water away from the truck's floor. Some mats are fitted to a truck's specific make and model, and cover the entirety of the floor, acting as floor liners. This weatherizes the floor of the truck and can be very useful for people who work in wet/muddy conditions.
Better Quality of Life for Your Truck
There are many different truck accessories that exist and are used to upgrade and improve a truck. From simple things like floor mats and bed liners to running boards and toolboxes that can be mounted to a truck's bed, the average truck owner has many options available to them. Many of these accessories are cost-efficient and can be installed quickly and easily from home. With so many options, there is a truck accessory out there for everyone, one just has to find out what suits them the best.
When you decide what you want for your truck, or you want to discuss what you could do for your truck, visit us here at McCluskey Chevrolet in Cincinnati, Ohio. We sell a wide range of additions for your new (or well-loved) truck, and we have a great service department who would love to install them for you.