The Top Reasons To Buy Used Instead Of New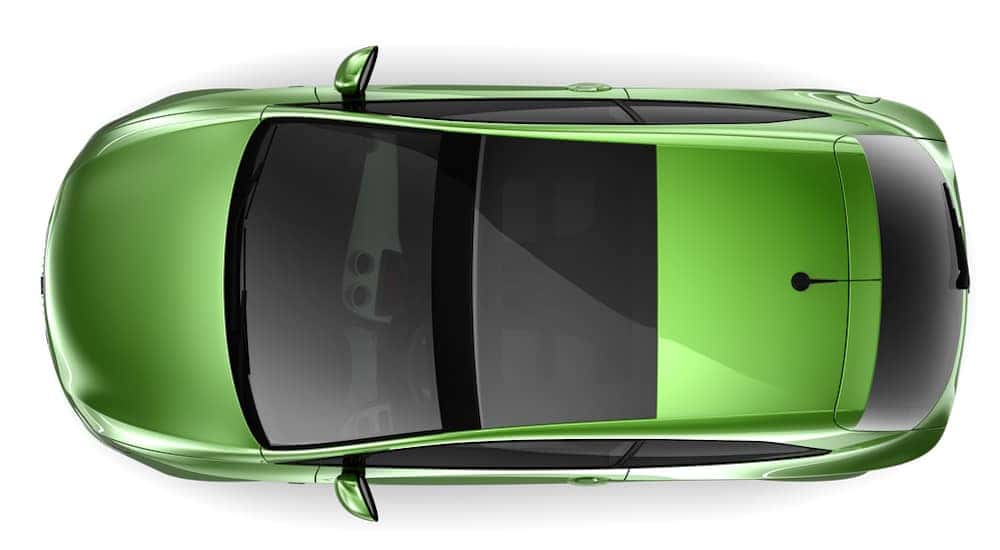 Buying a truck is something that many men and women alike often dream of. After all, a truck conveys power. It encourages adventure. It conjures up images of rough terrain, of nights spent under the stars in the back of it, of roughing it. For those who all of that appeals to, getting a truck can be a dream come true. But the price of any typical new truck can often be prohibitive. Paying for a brand new and never before owned motor vehicle – from trucks to cars to SUVs – can feel like an impossibility for many people of all different backgrounds. Even if you feel stable in your financial situation, springing for a new truck or car can make you feel like anything but. And choosing to get a new motor vehicle when you aren't confident that you can afford it can lead to considerable debt that is hard to get out of as well as much less of an emergency fund for any motor vehicle repairs or problems that may come up. Fortunately, the dream of owning a truck does not have to die. In fact, far from it. Used trucks for sale offer the opportunity to have all of the benefits of a truck at what is often a greatly reduced price. Used trucks for sale are common too, commonly seen in dealerships such as Chevrolet all throughout the country of the United States. There are many reasons for considering used trucks for sale to be hugely beneficial, and if you are on the fence about looking at used trucks for sale, continue reading.
Used Motor Vehicles Have Become Increasingly Common
Buying a used motor vehicle – like used trucks for sale – is certainly not an uncommon experience. In fact, it is estimated that each and every vehicle currently in use or for sale in the United States will have a total of at least three owners over the duration of its lifespan. And the number of used cars on the road is rising – some used cars currently in use are as many as twenty years old.
This means that buying a used car has become more reputable than ever before. Many used cars are considered to be certified pre-owned, which means that the car or used trucks for sale that you are looking for and considering have been certified to be in good quality by the dealership through which they are being sold.
It is important, however, to consider price. Cars that are certified pre-owned offer many of the same features and functions that a brand new car sold by a Chevrolet or other such dealership would offer, but often come at a higher price than a car that is simply classified as used. Many people believe this additional price is worth it, as a certified pre-owned car is often still noticeably less expensive than a brand new motor vehicle such as a car or a truck. Because a certified pre-owned vehicle will go through a number of inspections to ensure quality and ease of use with few problems, car owners looking to buy a used car or looking at used trucks for sale will often find themselves without the need for an emergency fund as such that is mentioned above.
Used Motor Vehicles Today Are Now Typically Just as High In Quality As New Vehicles
When it comes to used trucks for sale and the like, many people will be understandably concerned about the quality of such vehicles. After all, used vehicles have had the potential to come into considerable damage that may still alter the way that a car or other type of motor vehicle drives. Fortunately, however, this is often not the case when a used motor vehicle is bought from a reputable dealership like McCluskey Chevy.
More and more dealerships are offering the option of used cars and other such motor vehicles. This can be, at least in part, attributed to the fact that more people than ever before are looking for cost-effective options – and a used motor vehicle provides just that. Because of this demand, the number of used cars in any typical dealership has increased, and some dealerships specifically devoted to the sale of used cars and other motor vehicles have thrived.
The quality of a certified pre-owned car purchased from such a reputable dealership like McCluskey Chevy can be assured, as quality tests are run, and the car is thoroughly inspected. In fact, if you didn't already know that the car or motor vehicle had been previously owned, you would probably never be able to tell that it was a used car for sale that you were looking (aside, of course, from the price)
Weigh Your Options Thoroughly
When it comes to making a final purchasing decision on any car or motor vehicle both new and used, there is no harm in taking your time to fully consider all of your options. You should do your research ahead of time, utilizing the information that is given on the websites of dealerships. This can help you to formulate any questions you may have once you decide to visit a dealership in person.
And visiting a Chevrolet dealership, such as McCluskey Chevy, is hugely important and even critical to the decision-making process that you will go through. It will help you to feel confident in your decision.
You should ask any, and all questions that occur to you, as asking too many questions is far better than asking too few. Asking too few questions will often leave you wondering what could have been, and when you do ultimately make a final decision, you want it to be a solid one.
Finally, you should test drive any cars or trucks that you have in mind, as this is an important way to get a sense of how a vehicle will operate on the road. To test drive reliable used trucks for sale, visit McCluskey Chevy today!