Tire Shops: What Tires Are Made in the U.S.?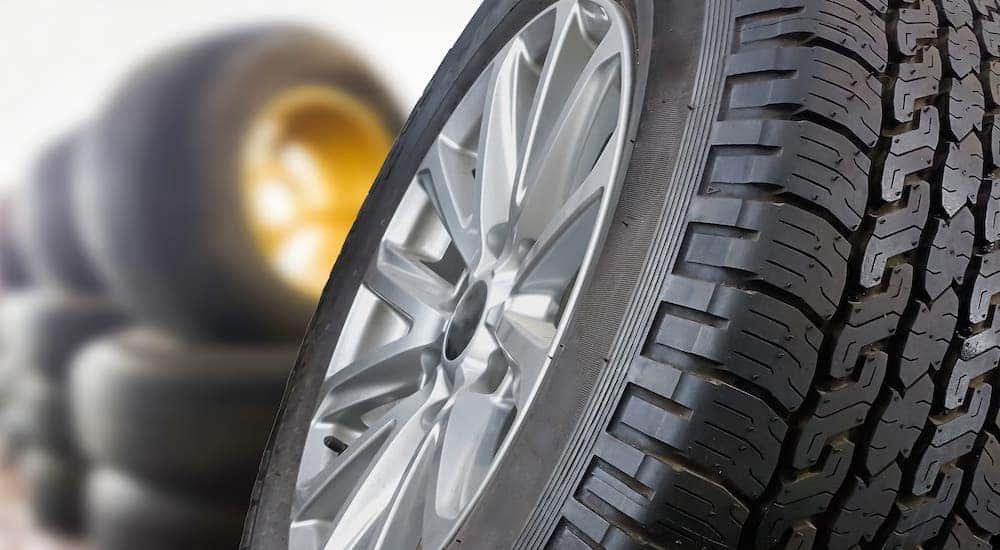 Bridgestone, Firestone, Michelin…we bet you didn't know that all of those popular tire brands are foreign. It will also probably come as a surprise to learn that there are only two major tire manufacturers in the United States. While many foreign tire manufacturers have plants in the United States, the only two companies that are 100% American are Goodyear and Cooper. In this tire shop exclusive, we will explore what tires are made in the U.S., and how you can tell the difference between foreign and domestic tires.
Goodyear Tire & Rubber Co.
Founded in 1898 by Frank Seiberling, the Goodyear Tire & Rubber Company was named after the inventor of vulcanized rubber, Charles Goodyear. Based in Akron, OH, Goodyear manufactures tires for automobiles, heavy machinery, airplanes, and everything in-between. The company even produced bicycle tires until 1976, so it's safe to say that the people working at Goodyear know a thing or two about tires.
In 1901, Goodyear provided Henry Ford with racing tires. By 1903, the company was granted the first-ever patent for tubeless automobile tires. It wasn't until 1925 that the famous Goodyear Blimp took flight. Still used today as a marketing tactic, the Goodyear Blimp is something that everyone gets excited to see when it passes by.
As one of the most innovative companies in the automotive industry tire sector, Goodyear has had a lot of first. Most recently, the company revealed that its engineers have been working on a concept tire that uses artificial intelligence to regenerate its own tread in order to adapt to the changes in climate and environment. Using a series of sensors inside the tire, the driving data will be stored on a cloud server. There, it will be processed and used to make predictions based on the driver's behavior.
With 48 tire manufacturing plants across 21 countries, Goodyear has 17 factories here in the United States and approximately 1,100 tire/auto service facilities. They even own a few tire retreading centers, leading Goodyear to be labeled as the world's largest tire company in 1916 and 1999.
Cooper Tire & Rubber Co.
Also founded in Akron, OH, the Cooper Tire & Rubber Company began operations in 1914. Created by John F. Schaefer and Claude E. Hart, this tire manufacturer specializes in tires for race cars, motorcycles, and trucks. Even though the tires are made in the United States, they are very popular in Europe due to their usage in Formula One racing. Although the company doesn't have a blimp, it is the parent company to a foreign tire manufacturer known as Avon Tires in the U.K.
In 2013, the Cooper Tire & Rubber Company almost lost its status as one of the only All-American tire manufacturers. Planning to merge with Apollo Tyres in India, the $2.5 billion deal was unexpectedly canceled.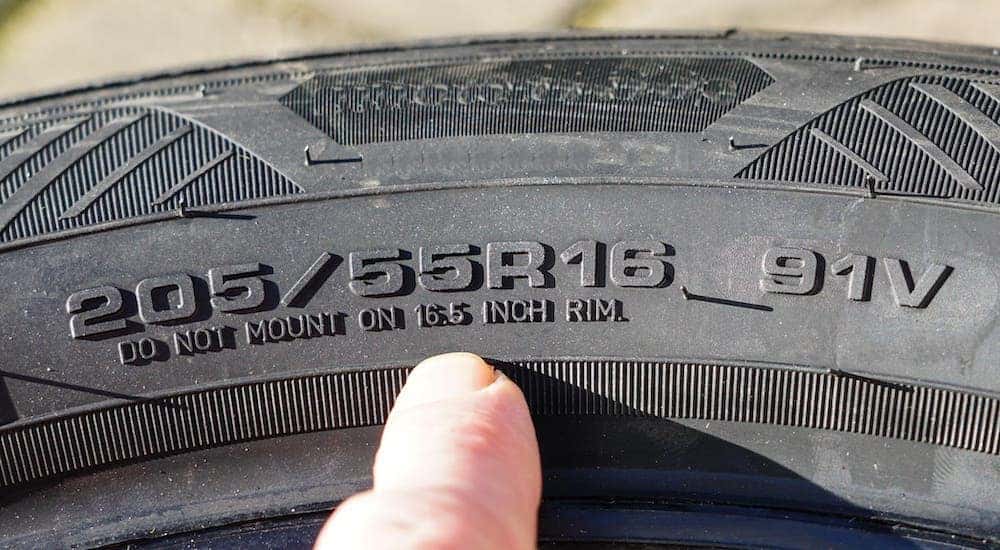 How to Identify American-made Tires
Aside from the obvious logo printed on the side of the tire, there are several other ways to ensure that the tires you are driving on were made in the United States. Every tire has a DOT code. This is part of the Tire Identification Number (VIN), which is similar to the Vehicle Identification Numbers (VIN). Every vehicle has an ID code, and so does every tire.
Pro Tip: Some letters have been excluded from being put in the plant code. These include G, I, O, Q, S, and Z. The reason for the exclusion is because these letters resemble the numbers 0, 1, 2, and 5 too closely. To avoid confusion, they have been expelled from the DOT and plant codes.
Take a look at your tire's DOT code. After the DOT, you will see the first pair of numbers or letters that can help you identify the plant where it was produced. This is called the plant code. You can cross-reference the plant code with a list of tire manufacturers to find out where it was made. Sometimes, tires will have "Made in the USA" molded to the sidewall.
Goodyear US Plant Codes:
M6 – Lawton, OK
MB – Akron, OH
MC – Danville, VA
MD – Gadsden, AL
MJ – Topeka, KS
MK – Union City, TN
MM, PJ – Fayetteville, NC
MN – Freeport, IL
MP, PL – Tyler, TX
Cooper US Plant Codes:
3D – Albany, GA
U9 – Tupelo, MS
UP – Findlay, OH
UT – Texarkana, AR
Pro Tip: As of now, the plant code consists of only two characters. By 2025, this will be changed to three characters, according to the United States Government Publishing Office.
Foreign Tire Companies in the United States
There are a few foreign tire manufacturers that operate production facilities inside the United States. These include the Michelin (France), Pirelli (Italy), Continental AG (Germany), Bridgestone Corporation (Japan), and Yokohama Rubber Company (Japan). For your convenience in tire identification, we have included the plant codes for these foreign-based manufacturers.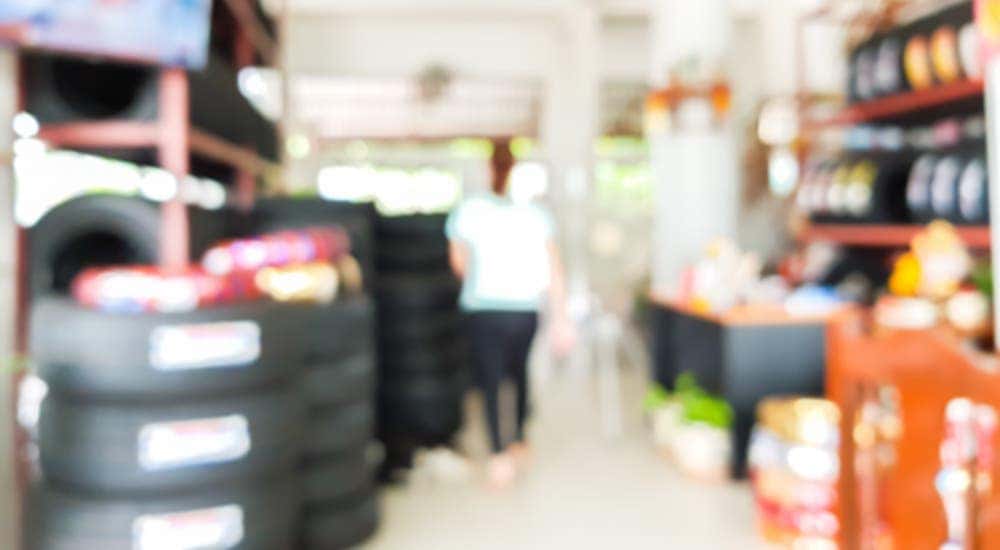 Michelin US Plant Codes:
4M, M3 – Greenville, SC
B6 – Spartanburg, SC
B7 – Dothan, AL
B9 – Lexington, SC
Pirelli US Plant Codes:
CH – Hanford, CA
CK – Madison, TN
JR – Rome, GA
Continental US Plant Codes:
6B, A3 – Vernon, IL
A9 – Bryan, OH
AC – Charlotte, NC
AD – Mayfield, KY
VY – South Sumter, SC
Bridgestone US Plant Codes:
0B, W2, Y2 – Wilson, NC
1C, HY – Oklahoma City, OK
2C, 4D, 5D – Morrison, TN
2M, 3M – Bloomington, IL
7X, 8X, 9X – Graniteville, SC
8B, VE, YE, YU – Des Moines, IA
D2, E3, W1, Y7 – Lavergne, TN
YD – Decatur, IL
Yokohama US Plant Codes:
Most Common Tire Services
Whether your tires are foreign or domestic, they need to be properly cared for and maintained. There are several services that you can request to help extend the life expectancy of your tires. The most simple service is one you can do on your own. Checking the air pressure inside your tires is fast, easy, and essential. As the seasons and weather patterns change throughout the year, the pressure inside tires can drop drastically. Not only can this lead to uneven and premature wear on your tread, but it can also be very dangerous. When the air pressure inside the tires is too high or low, you run the risk of experiencing a blow-out at high speeds. To avoid this type of incident, you should check the air pressure regularly.
Other common tire services include tire rotation, wheel alignment, and tire balancing. You can have all of these services down during your routine maintenance. We also highly recommend that you have your tires and wheels checked by a professional mechanic if you get into an accident, hydroplane off the road, or even hit a speed bump too hard. It's better to be safe than sorry!
McCluskey Chevrolet Tire Shop
Here at McCluskey Chevy in Cincinnati, OH, we are partial to the American tire brands. Supporting our fellow Ohioans is a high priority on our list. Aside from patriotism and loyalty, our technicians prefer Goodyear tires simply because they are the best. Nevertheless, if you need tire services performed on your vehicle, you can schedule an appointment online or give us a call. We offer tire balancing, wheel alignment, tire rotation, and tread checks. We can even top off the air inside and have you back on the road in no time.