Turn to Chevy for the Best Back-to-School Car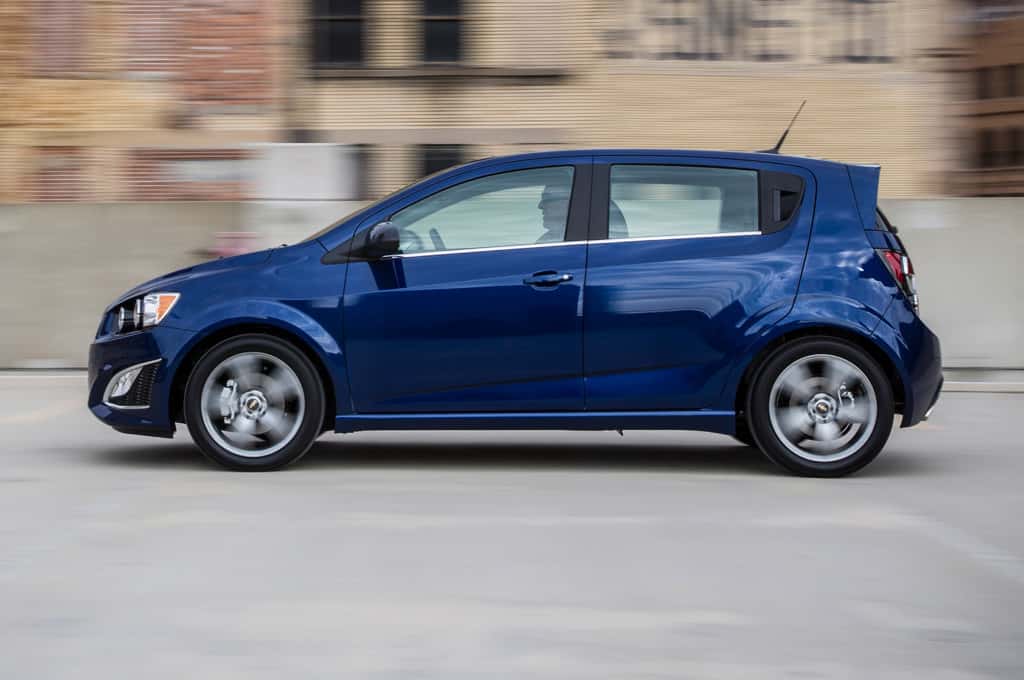 There are certain cars that are better to purchase for your teenager, or college-aged driver. When looking for a car for that age range, it's important to consider safety, as well as affordability. Aside from a low sticker price, you also want to be assured that regularly scheduled maintenance, like an oil change, won't cost you an arm and a leg.
Researching all of the different options for your back-to-school driver can be exhausting. Luckily, Kelley Blue Book (KBB) did all the work for you. The online website just released a list of the 10 Best Back-to-School Cars, and one of our favorite sedan made the list.
Sonic: Only American-Made Car on the List
While the list included nine other contenders for the Best Back-to-School car, Chevrolet's Sonic was the only American-made car to make the list. The Sonic is assembled in Orion Township, Michigan, at the General Motors' Orion Assembly Plant. So what made KBB pick the Sonic as the only domestic vehicle on the list? To put it as plainly as possible, the Sonic scored big in the categories of personality, features, practicality, style, and affordability. So what else about the Sonic makes the sedan such a great car for back-to-school? Check out some of the standard and optional features available on the Sonic:
Equipped with a standard 10 airbags
Boasts a highway fuel efficiency of 40mpg – perfect for trips back and forth to campus
Advanced safety features available like forward collision alert, lane departure warning, and a rear-vision camera.
In 2015, the Sonic will come standard with OnStar, 4G LTE, and a built-in wireless hot spot.
Siri's Eyes Free system is available on the Sonic, which keeps your student's eyes on the road at all time, while still being able to multitask
There is no doubt that with a starting MSRP of $14,170, the 2014 Chevy Sonic is the best choice for your back-to-school student.