What Should You Expect From A Certified Pre-Owned Vehicle?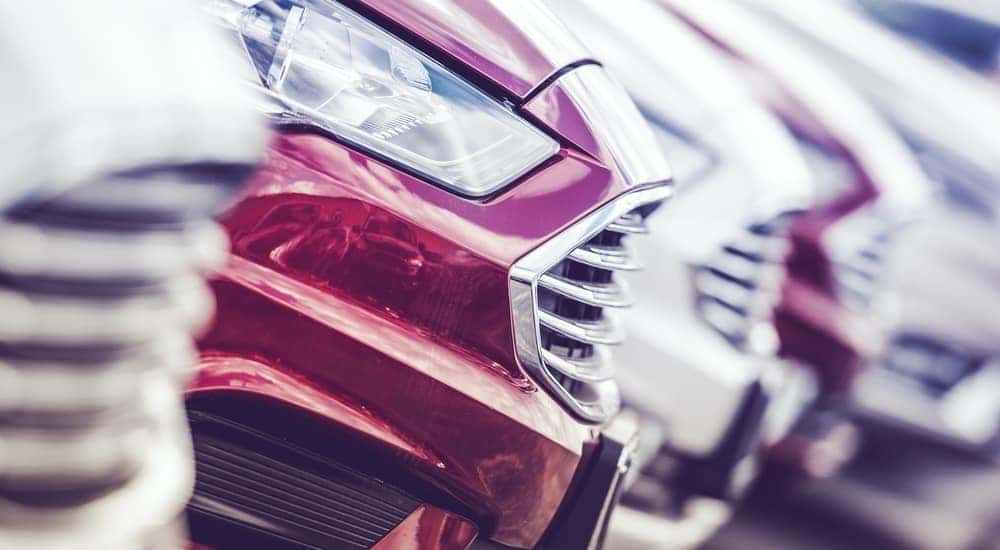 Can you really save a lot of money when buying a certified pre-owned vehicle? Of course! Finding a car, truck, or SUV that has some gentle use under the hood is a great way to get the best value out of a vehicle. Unlike used cars, a certified pre-owned vehicle has extra service and coverage to make sure you are getting the best purchase without the possibility of buying a dud. For many people, this is the perfect way to get the vehicle they want and the price they need.
A certified pre-owned vehicle is not a magical purchase, however. While many customers find great deals through Chevy's certified pre-owned program, it is important to know what you should expect before searching for a car of your own. These vehicles often come with extended warranties and services that can be beneficial if you think to take advantage of them. In other words, it's time to learn all about what you should expect from a certified pre-owned vehicle, especially when you buy your car from a dealership like McCluskey Chevy.
Ready to see what a certified pre-owned vehicle can do for you? Here are some basics you need to know.
The Basics Of A CPO Car
What is a certified pre-owned vehicle? Think of it like a used car on steroids. There is nothing drastically different with it under the hood. Instead, a certified pre-owned vehicle offers more peace of mind than most used options. The real difference between a used car and a CPO option is the quality insurance the certified pre-owned vehicle goes through before appearing in the Chevy inventory. If you have worried about the quality of a used car you are interested in, a CPO program is right for you.
Chevy takes some extra time to make sure each and every car that is considered for the CPO program is truly high quality. Not all cars are right for the program. To be considered a good candidate, the vehicle must be less than five years old with under 50,000 miles on the odometer. These criteria automatically exclude most older vehicles, ensuring you will only get slightly-used options when checking out CPO vehicles.
This approach to buying a used car has the advantage of great quality control. In other words, a good CPO program eliminates options that will not serve you well right from the start. You do not have to filter through different used options just to find the great possibilities. Instead, you will be able to look through an active inventory made of nothing but the best that Chevy has to offer.
Saving Money
The real advantage with Chevy's certified pre-owned program is the money you will likely save compared to buying a new vehicle. While buying new is always the best approach for the most reliable vehicle, a certified pre-owned option combines the best of both new and used car worlds. Since most CPO vehicles are under five years old, they still have enough life under the hood to keep you going for years before needing a replacement part or major repairs.
At the same time, certified pre-owned vehicles come with many of the advantages of used cars. Since vehicles depreciate in value over time, you can take advantage of a lower price tag for more vehicle. This is the perfect way to buy a vehicle with more performance and features that would normally cost nearly twice the amount. Anyone who has dealt with the feeling of sacrificing your wish list when you realize you cannot afford the car you really want, a CPO vehicle will be a warm welcome.
Beyond the value of a CPO vehicle, this route gives you more confidence in your final purchase over a used vehicle. With most used cars, you are left to the mercy of fate to find a good, reliable vehicle with a lot of life left. Even when you buy a used vehicle from a quality dealership, finding the right vehicle is never a guarantee. Instead, you have to take extra steps before buying the car to get it inspected, take a test drive, and assess its current condition.
The certified pre-owned program takes care of most of these steps for you. While you can still take a test drive to see how the vehicle feels behind the wheel, you will not have to worry about the inspection and research that is normally required. Chevy-certified mechanics inspect each CPO candidate to make sure it is at the level necessary to meet the high demands of Chevy's dedicated customers. This saves you time and headache without having to work harder to find the right vehicle.
Finding The Right Certified Preowned Vehicle
Are you interested in finding a certified pre-owned vehicle to call your own? If so, it is easy to find the right CPO vehicle in a short amount of time. Most of the time, you do not even have to leave the city to check out many CPO options at your local Chevy dealership. Come to a dealership like McCluskey Chevy to get personal assistance when searching for the right car.
The journey to finding that perfect vehicle starts with the CPO inventory. Accessible at the dealership or online, this inventory lists out every Chevy CPO currently available. Using the handy online features, you can search for specific models or features to rule out any options that will not meet your demands. A certified pre-owned vehicle can be a great option to consider when looking for the best value purchase.
Chevy makes it easy to look through its expansive inventory anytime you want. For personal assistance, however, it is best to come on down to McCluskey Chevy to speak with one of our sales representatives. They will be able to give you all the important details of our certified pre-owned program, a look at all the models currently available, and answer questions you may have. All you have to do is visit the dealership or give us a call today to see how we can help you find the best certified pre-owned vehicle