Which Used Chevy Should You Opt For? – Cincinnati, OH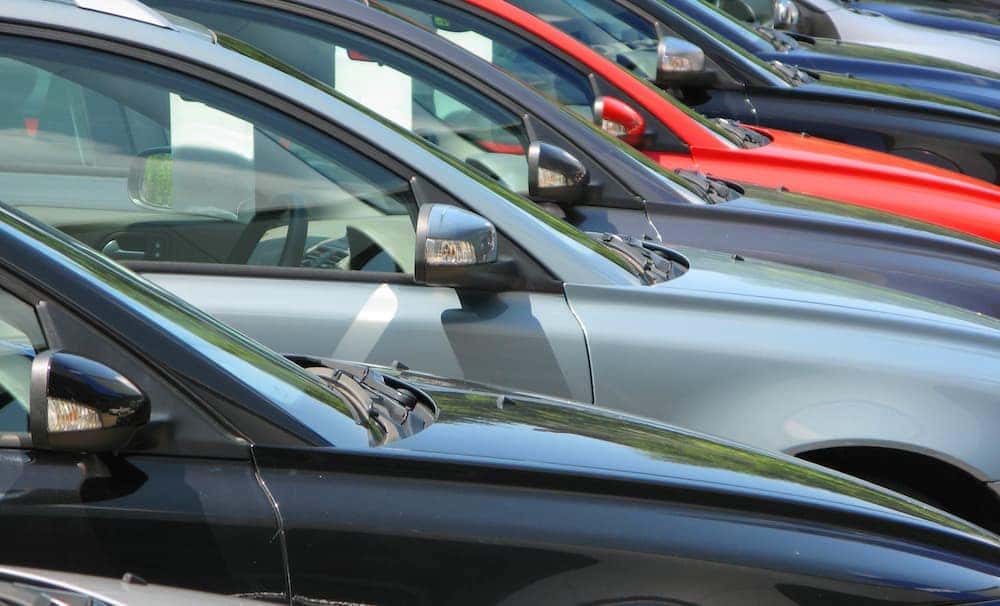 If you're need of a new car, you may find that many of your logical targets are a bit too pricey. Well, by shifting your focus to used cars, you'll find that you'll have a lot more affordable options at your disposal.
Specifically, Chevy's used vehicles have proved to be among the most reliable, dependable options in the entire industry. Furthermore, while some of those targets may be pushing 10 or 20-years-old, that doesn't mean you should expect a lesser product. Rather, many of the specs should still be in place, meaning the interior technology is the only spot where you may be missing out on superior amenities.
Furthermore, there's no need to worry about your used ride. If you opt for used cars from a dealership like McCluskey Chevy, then you can trust that your vehicle has already undergone an extensive 172-point inspection, assuring that the model is road-ready. Furthermore, the dealership provides customers with a free lifetime powertrain warranty, meaning you'll never have to dig into your bank account for this common service.
If you're starting to buy into the idea of a used Chevy vehicle, then check out which model you should be opting for. Then, once you've settled on a specific ride, see why you should be making that purchase from McCluskey Chevy in Cincinnati, Ohio.
Chevy Silverado
In recent years, the Chevy Silverado has truly established itself as one of the premier pickups on the road. While it took the model some time to establish itself among customers, the pickup truck was still plenty capable as far as 20 years ago.
Take the 2001 Chevy Silverado for example. The vehicle's two engine offerings delivered an unprecedented amount of power for that time. The 5.3-liter V8 engine was capable of cranking out up to 285 horsepower and 325 pound-feet of torque, and those numbers took a significant jump if you somehow got your hands on the 6.0-liter V8 engine. Add in the four-speed automatic transmission, and you're looking at one of the most intuitive, enjoyable driving experiences out there.
Some customers may assume that these power specs have been reduced over time, and that's certainly fair. However, when you account for Chevy's reliability, you can still expect the pickup truck to deliver a whole lot of muscle.
Naturally, since the 2001 Chevy Silverado is quickly pushing 20-years-old, the vehicle isn't equipped with the same kind of amenities that you find from today's pickup trucks. However, it's not like the nameplate is completely devoid of technological amenities. The AM/FM radio and six speakers provide an admirable listening experience, and buyers could surely upgrade the CD player to a nicer, more modern system. There's also power windows and A.C., providing drivers with some convenience that wasn't especially common in the early-2000s.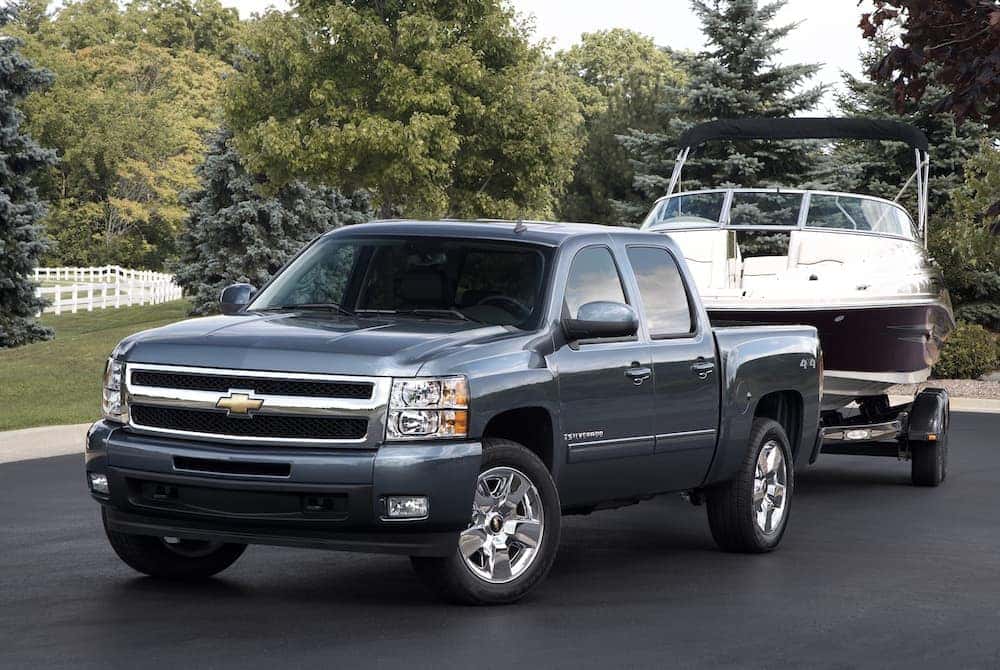 Chevy Corvette
If you're searching for a car on a budget, you probably never envisioned yourself cruising around town in a Chevy Corvette. However, you can get a solid deal on this beloved nameplate if you opt for a used or pre-owned option.
The 2003 Chevy Corvette recently turned 16-years-old, but the nameplate still provides drivers with all of the advantages that they're seeking from a brand-new ride. The vehicle is equipped with the impressive 5.7-liter V8 engine, which was capable of delivering anywhere from 350 horsepower to 405 horsepower. While these numbers have surely declined over time, you can still expect plenty of muscle from your used sedan. Best of all, despite all of this power, the engine is also plenty fuel efficient; drivers can ultimately anticipate an impressive 28 mpg highway fuel efficiency.
Otherwise, the 2003 Chevy Corvette provides all of the other attributes that you anticipate from this iconic sports car. The sleek exterior will never be outdated, and by opting for the 2003 model, you'll also be able to strut the car's "retro" persona. On the inside, there's a long list of comfort amenities, including a dual-zone air conditioning unit, power driver seats, and leather upholstery.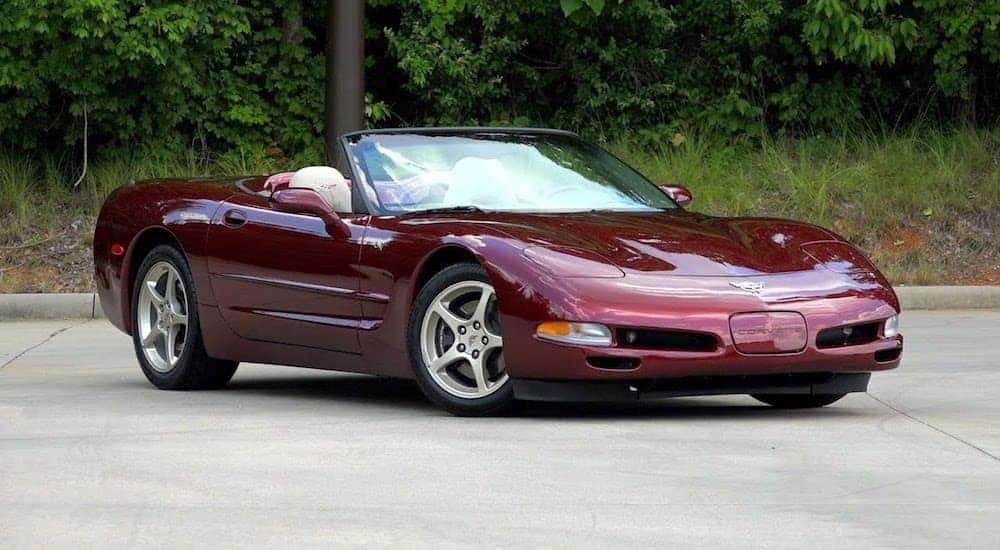 Chevy Tahoe
While the allure of a Corvette is unavoidable, that nameplate may not make a whole lot of sense if you're seeking a used vehicle that can last you year-round. Fortunately, customers can simply turn their focus to one of Chevy's beloved SUVs, the 2005 Chevy Tahoe.
The hulking vehicle is more-than-prepared to overcome any adverse weather conditions, meaning you can trust your SUV through the spring, summer, and winter. The hulking Vortec 5.3-liter V8 engine was capable of delivering around 320 horsepower and 340 pound-feet of torque, meaning you'll be more-than-prepared to safely get to your destination.
Of course, one of the other main reasons to opt for an SUV is the abundance of interior space, and the 2005 Chevy Tahoe certainly doesn't disappoint. The vehicle provides an incredible 63.6 cu.ft. of space when all of the seats are in place, but owners can unlock up to 104.6 cu.ft. of space when those seats are hidden. In other words, you'll never have issues fitting all of your cargo inside of your used SUV.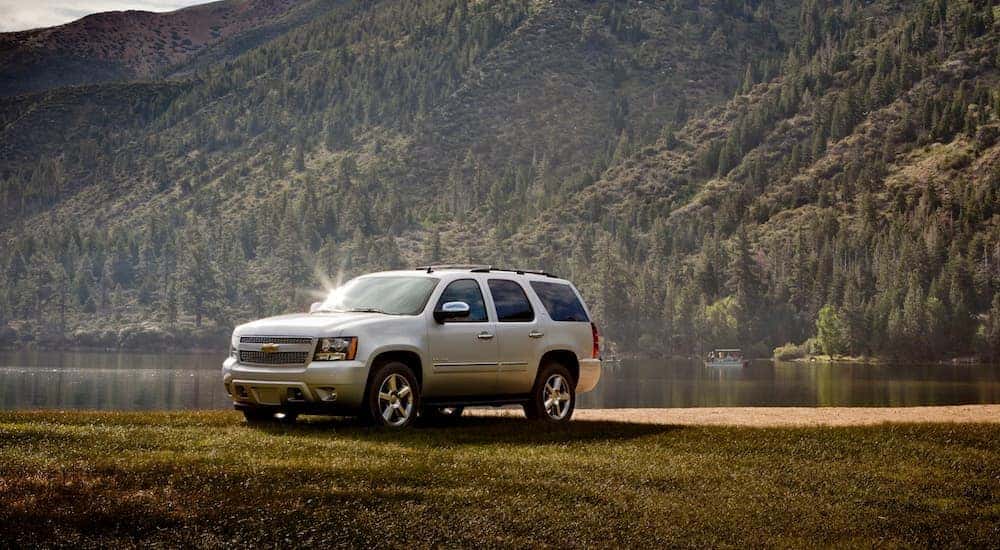 Chevy Suburban
If you're looking for a hulking SUV, your options might be limited if you're operating on a tight budget. However, if you shift your focus to used vehicles, then you could get your hands on one of the premier SUVs on the market: the 2005 Chevy Suburban.
The vehicle automatically delivers a spacious 36.1 cu.ft. of space behind the third row, which should be more than enough space to fit all of your cargo. However, if you hide all of those rear seats, you'll have access to an incredible 104.6 cu.ft. of space. Regardless of whether you're relying on your new SUV as a worksite companion or a vacation warrior, you'll have plenty of space for all of your cargo.
For such a big SUV, it shouldn't be overly shocking that the efficiency numbers aren't all that enticing. The 5.3-liter Vortec V8 engine only delivers an 18 mpg highway fuel efficiency, but engineers more than compensated by producing one of the most powerful units on the road. Ultimately, drivers can capitalize on 295 horsepower and 335 pound-feet of torque, making the 2005 Chevy Suburban an especially logical target for those seeking a summer ride.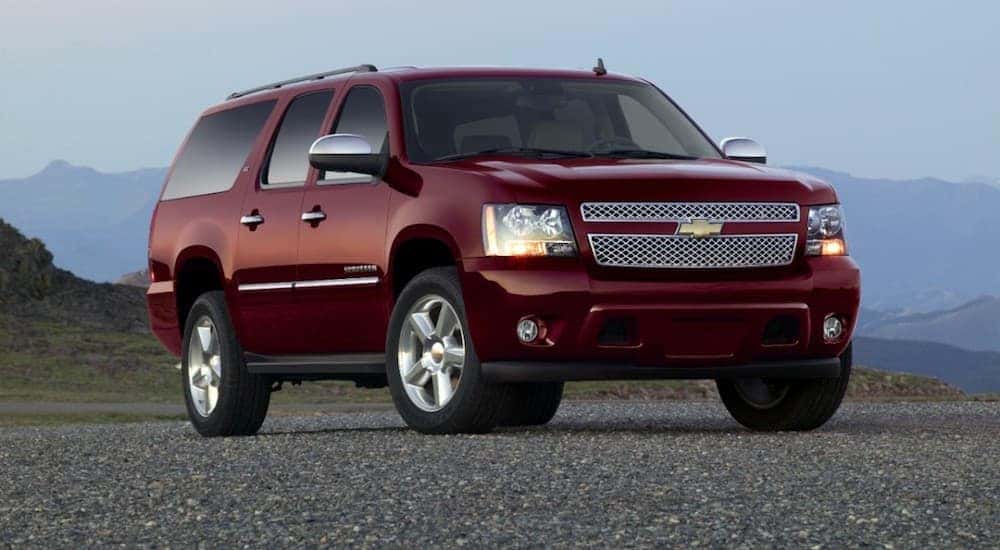 McCluskey
If you're preparing for your search for used cars, then there's no better place to make your upcoming purchase than McCluskey Chevy. Located in Cincinnati, Ohio, customers will be hard pressed to find a better buying experience elsewhere.
For starters, the dealership is fully stocked with a number of used vehicles. With an inventory that is always changing, you are sure to see those models. While it may not those specific model years, you can be assured that you are still getting a vehicle that has stood the test of time and is built to last. Plus, you won't have to break the bank to get your hands on these used rides; McCluskey Chevy prides themselves on offering customers competitive pricing.
To put the dealership over the top, their array of services will come in handy throughout your car-buying and car-ownership experience. The service department will fix up any issues you have with your used ride, while the finance department will assure that you're capable of completing the monthly payments. Clearly, there's not much that McCluskey Chevy doesn't provide to their customers.
Whether you're seeking a used SUV or car, McCluskey Chevy will satisfy your needs. So head out to the dealership today, and before you know it, you'll be cruising off the lot in your "brand-new" used car.