Why Ohio Loves the Chevy Cruze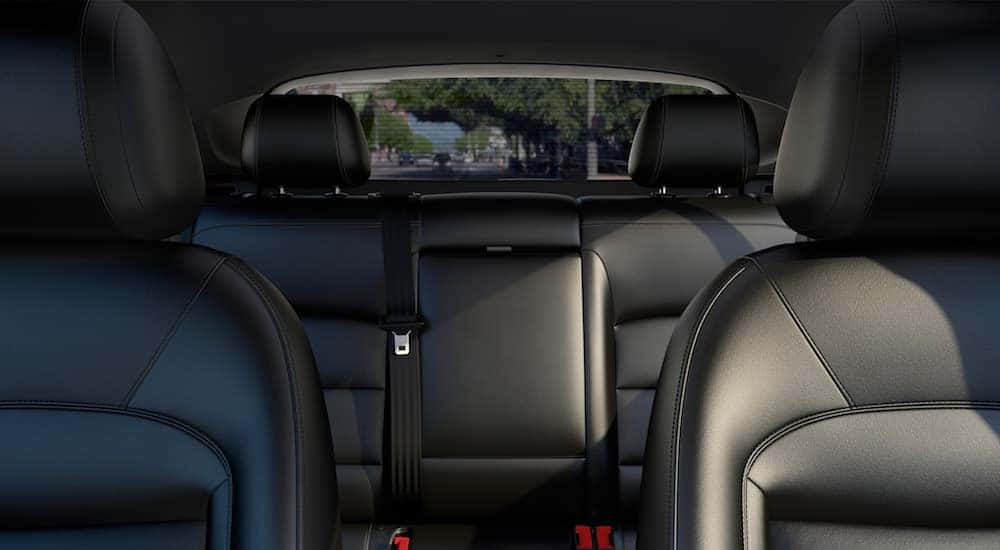 Ohio residents in the market for a new car have countless options to choose from but would be wise to consider the diverse line served up by Chevy. Spend any amount of time researching their wealth of offerings, and you'll inevitably find yourself circled by the countless awards that Chevy has received. In fact, for the third year in a row, the automaker stands as the most awarded car company in the industry.
With these accolades affirming their commitment to reliability, performance, efficiency, and affordability one thing is clear: from small and subcompact cars to midsize and large sedans, crossovers and SUVs and (of course) their iconic truck line, Chevy serves up a little something for everyone. This is, of course, great news for Chevy Dealers Dayton drivers and the automaker as a whole.
Awarded by the likes of J.D. Power and Associates, Car and Driver, Kelley Blue Book and U.S. News & World Report Chevy's reputation for excellence thrives within every segment that it participates in.
Which is what makes Chevy's relationship with the state of Ohio so interesting.
Based on new vehicle sales, Chevy's only entry in a list of the 10 Most Popular Vehicles in Ohio comes in the form of the Chevy Cruze. While this statement alone may not trigger curiosity, take a closer look at the Cruze in comparison to Chevy's offerings. The distinction? The compact Cruze stands as an anomaly, being the least awarded model within Chevy's stable.
But the Chevy Cruze is far from subpar. Included by Consumer Reports as one of their Top 10 Picks of 2017, it might just be the most easily overlooked when surrounded by its stablemates. With that in mind, let's get to know today's Chevy Cruze (and learn why Ohioans are so crazy about this underappreciated gem).
The Basics
Accessibly priced to start around $16,975 MSRP the front-wheel drive 2017 Chevy Cruze bridges the gap between fresh subcompact offerings (like the Spark & Sonic) and iconic sedan offerings (such as the Malibu & Impala).
Served up in both sedan and hatchback stylings, up to five trim levels are offered depending on the style selected. Sedans are available in the L, LS, LT and Premier trims (as well as an LT Diesel variant). Hatchbacks are limited to the LT and Premier trims.
Based on the style, trim and packages are chosen max pricing comes in around the $30,000 mark. Considering that it's nearly double the bar model ticket price, it's easy to see that there are a wealth of enhancements available to those wishing to customize it.
Exterior Styling
Bespoke for urban adventure, the sedan styling of the Cruz may group it with the Malibu and Impala, but it clearly evokes the youthful exuberance of the Spark and Sonic. And while enjoying many of these design notes, it remains distinctively on-brand as a Chevy regardless of which body style you opt for.
Powertrain & Performance
Standard powertrain configuration consists of a turbocharged 1.4-liter four-cylinder engine paired to a six-speed manual, or automatic transmission. Rated for 153 horsepower and 177 lb-ft of torque, the EPA estimates fuel economy around 34 mpg (combined) for the manual and 32 mpg for the automatic.
For those conscious of fuel consumption costs, the Diesel variant is powered by a turbocharged 1.6-liter four-cylinder paired to either a six-speed manual or nine-speed automatic. Rated for 137 hp and 240 lb-ft, either diesel configuration averages 37 mpg combined.
With a 0-60mph sprint of just over 8 seconds, the Cruze may not break any land-speed records off the line, but it offers a quiet ride with minimal road or wind noise. Compliant in its handling, the Cruz is equally adept at maneuvering tight corners as it is enduring straight shots.
A Closer Look at Trim Levels
While the (base) L trim level requires a special order, it comes surprisingly well-equipped. Unless, of course, you are familiar with Chevy's excellent reputation in terms of available tech.
First, the MyLink infotainment system is built around a 7-inch touchscreen (with a rear view camera) and a four-speaker audio system with USB input. Bluetooth-enabled, the system is compatible with both Apple CarPlay and Android Auto. As expected, Chevy sets itself apart with the standard inclusion of Onstar with 4G LTE WiFi. This is worth noting as many automakers have yet to integrate WiFi into their offerings, especially within an affordable entry-level trim.
Jumping up to the LT trim level will score you a few notable upgrades. The (now) six-speaker sound system offers satellite radio, while the steering wheel now features mounted controls for both phone and audio.
Atop the line, the Premier trim features keyless ignition with a remote start. Heated front seats can be upgraded to leather, and the cabin receives ambient light enhancement. An upgraded rear suspension only serves to improve ride quality, but further enhancements are available as part of the Premier-exclusive Enhanced Convenience Package (including household power outlet and wireless device charging).
Interior Styling
The Cruze is deceptively spacious and ambitiously styled. As with its exterior, the cabin is designed with a youthful demographic in mind. But it is hardly exclusionary (quite the opposite actually) using a curved theme throughout that should appeal to most everyone.
The three-spoke steering wheel encourages visibility of the gauge cluster, and the controls (consisting of touchscreen functions as well as physical knobs and buttons) speak to functionality and ease of use.
With plenty of head, knee and legroom the Cruze is welcoming to the front and rear passengers alike; and with above average storage, it becomes challenging to find a fault in its design.
Why Do Ohioans Love The Chevy Cruze?
Deemed by Consumer Reports to be a 'fully competitive entry that stands out in a class dominated by imported cars' the 2017 Chevy Cruze could be accused of having universal appeal within the segment.
While prospective buyers may initially be inclined to favor the Honda Civic or Mazda 3, they would be doing themselves a disservice by not exploring the Chevy Cruze with equal enthusiasm. Discarding the flaws of its predecessors, it is neither the Cobalt or the Cavalier. The Cruze embodies Chevy's excellence at offering technology, confident performance, and comfort within affordably-priced vehicles.
Judging by sales, it's safe to say that Ohio drivers would agree