An OEM Exhaust System is a Great Upgrade for Your Chevy Silverado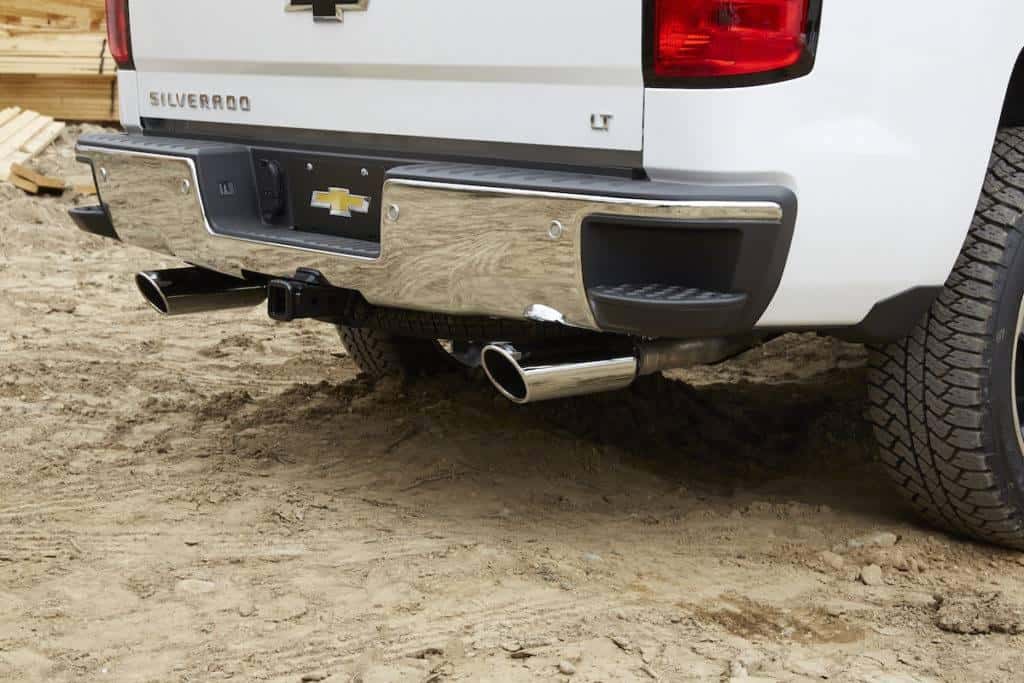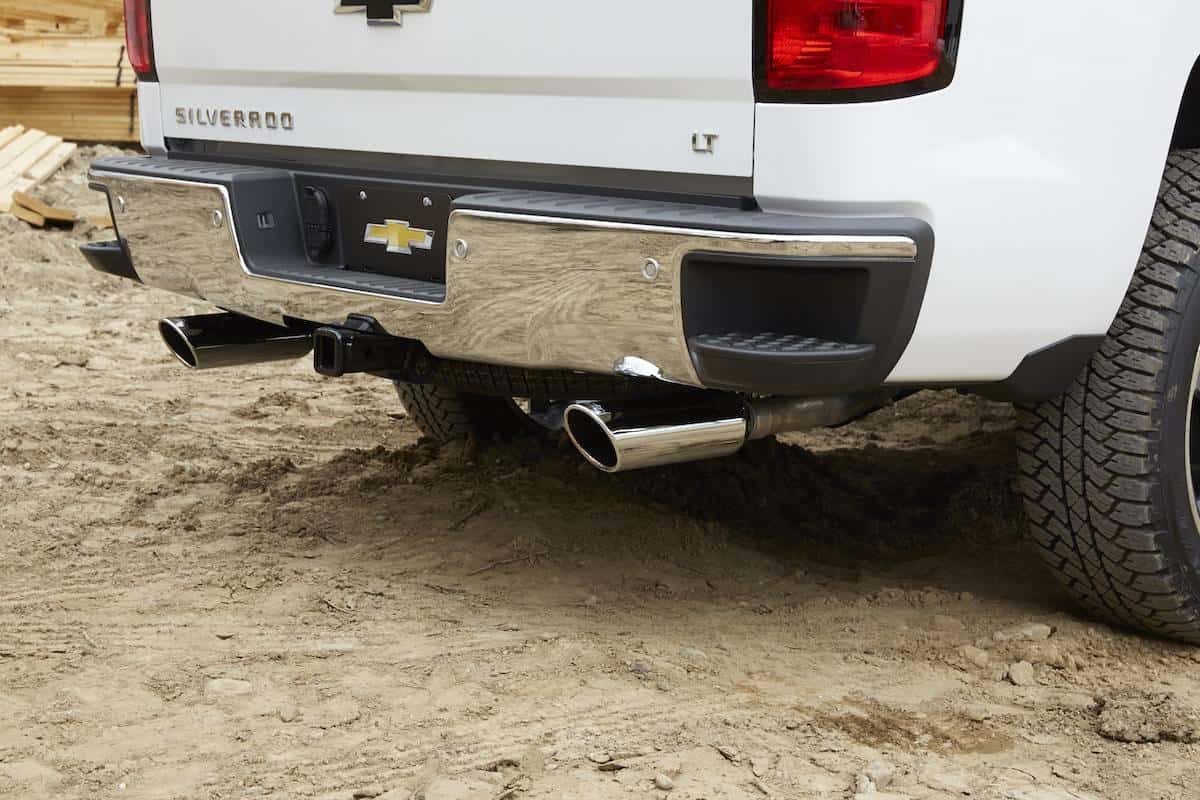 Congratulations! You just bought an all-new Chevrolet Silverado, considered one of the safest, longest-lasting, most hard-working, durable, and reliable pickup trucks on the road today. With a truck this exceptional, why wouldn't you want to spoil it (and yourself) by looking for Chevy Silverado upgrades? You can add a truck bed liner, enjoy the benefits of an in-bed toolbox, or maybe even toss a tonneau cover on it. How about an LED light bar or some off-road lights? Bed rails? Side-steps? The possibilities are endless…
But, if you're looking for a quick and easy bump in power on your engine, nothing beats replacing your stock exhaust system with an upgraded OEM version from the dealership. But before we talk about how an upgraded exhaust system helps your Silverado's performance, and more specifically about the OEM exhaust systems offered by GM/Chevy, it's first important to get a full understanding of an exhaust system.
Understanding Your Exhaust System
Before jumping into how the exhaust system works and its purpose, we'll first learn about the different parts of an exhaust system you'll find on the Silverado. That way, you can fully understand the impact that an upgraded exhaust system has on your truck.
Components of an Exhaust System
Your exhaust system is made up primarily of pipes that come in several different shapes and sizes. All of which connect, and are shaped to follow the underside of a car or truck. Pipes are bent, wrapped around, or otherwise accommodate other nearby components found on the underside of the vehicle. Because of this, your Silverado's exhaust system is going to look different when compared to one found on a sedan. While the system may look like a jumble of pipes all moving in one direction, different parts of the system serve different purposes in the system's overall goal of moving the exhaust gases from the engine to the back.
For example, some of the pipes in the middle might be attached to the muffler or resonator. Balance pipes are found in dual exhaust systems, and allow the exhaust gases to travel towards the tailpipes in a more even manner, instead of having all the exhaust gases traveling through one tube. Some pipes that poke out the back could simply be there for a sportier appearance, like a Y pipe thrown on the end of the overall unit to give it a dual-exhaust with chrome exhaust tips.
How an Exhaust System Works
But, an exhaust system is much more than just a jumble of pipes. The exhaust manifold (sometimes called the exhaust header) is where the entire process starts, and is the part that collects the exhaust directly from the engine. Each of its openings will pair with one of the exhaust ports found on the engine, with flanges to prevent exhaust gases from escaping on the sides.
After it's trapped in the manifold, the exhaust gases will then begin flowing through the pipes, where gaskets are fitted between each pipe to help provide an airtight connection (since a metal-on-metal connection isn't sufficient enough to trap gases).
The tailpipe is simply where the exhaust gases exit the system, and if a catalytic converter is installed, the exhaust gases will be filtered through it to make them less harmful.
The Purpose of an Exhaust System
Now that you know the main components of an exhaust system and have a rough idea of how it works, the purpose is pretty self explanatory. The purpose of an exhaust system is to successfully transfer harmful gases from the engine into the manifold, down through the pipes (and catalytic converter, if present) and out the back of the truck. Without it, harmful gases would be emitted out of the engine ports directly underneath where you're sitting behind the wheel.
An exhaust system also helps regulate the noise and power of the engine, and that is very apparent when an upgraded exhaust system comes into play.
How an Upgraded Exhaust System Helps Performance
While the main purpose of an exhaust system is, first and foremost, the safe and successful transmission of harmful gases from the engine through the tailpipe (or side pipes) at the back of the vehicle, you can also get an upgraded exhaust system that serves a different purpose and helps boost performance.
How does it do this? Well, since the exhaust gases emitted have a direct correlation with how much power is being put through the Silverado, you can get an upgraded exhaust system that frees some of the horsepower and torque in your engine. An upgraded system will let your engine "breathe easier," providing a quicker and more efficient path for exhaust gases to travel. Meaning spent fuel and air exit the combustion chambers into the manifold faster, in turn, allowing more fuel and air to burn, creating more power.
However, an upgraded exhaust system can also create a much more distinctly aggressive change in the exhaust note. When idling, it might not be noticeable. But when you step on the gas, you can expect to hear a much throatier growl during acceleration.
For your new Chevy Silverado, a powerful sound is a nice enhancement.
The OEM Exhaust Systems Offered by GM/Chevy
If you're hesitant about an aftermarket exhaust system, Chevy offers an upgraded exhaust system right on its Silverado parts and accessories page. It's a Cat-Back Exhaust system made by Borla, providing a boost in performance and sound. Since it's tailored directly to your Silverado, the sound is optimized at all RPMs. Meaning you won't be stuck with an aftermarket system that sounds bad.
Borla's systems also have aggressive styling, and are available in dual, split rear exit, and a dual side exit. Depending on what type of Silverado you have, the Cat-Back Exhaust System will change slightly. So, make sure you double check before you order.
Other OEM exhaust system upgrades include things like an angle-cut, dual-wall, and polished stainless steel exhaust tips that feature the Chevy Bowtie logo. A bright chrome tip is also available from Borla, which will really make the back end of your Silverado's exhaust stand out. For more a more subdued look, you can also get a stainless steel, rolled lip exhaust tip as well.
The Cat Back Exhaust System is $1,249.00, and the exhaust tips come in at $105.00 – $149.00, depending on which one you get.
McCluskey Chevrolet Has Your Install Covered
If you are in Cincinnati, OH, and need a place to get an OEM exhaust system installed to upgrade your Silverado, then McCluskey Chevrolet has a Custom Cars program that's perfect for you. Along with getting the right exhaust for your Silverado, our Personalization Consultants can also help you find other Silverado upgrades or accessories that will work well with a new exhaust system. After that, our technicians can install it all for you. It's that easy.