"Carol," Starring Mara and Blanchett, is Shooting in Cincinnati!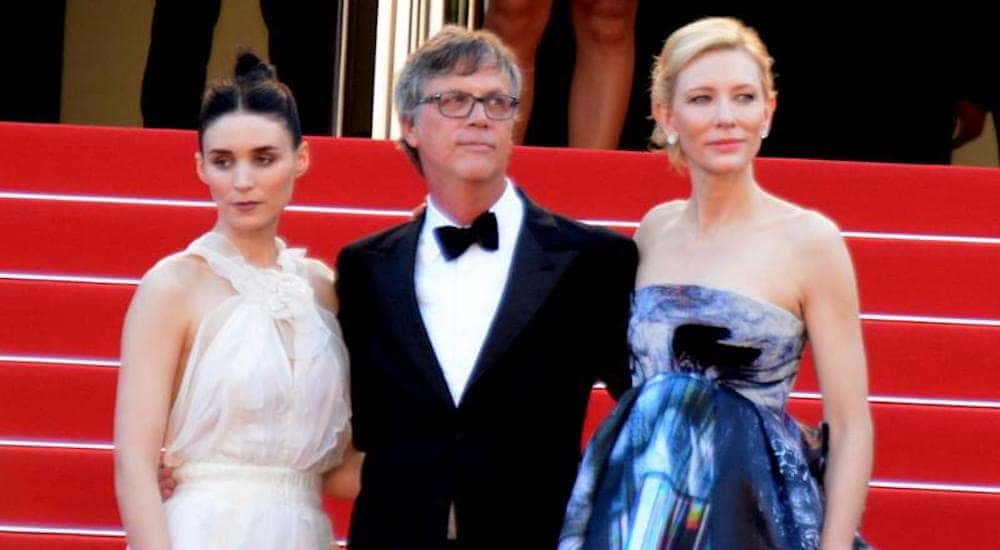 The streets of the Greater Cincinnati area will be buzzing this spring, as a major motion picture starring Oscar-winner Cate Blanchett and Oscar-nominee Rooney Mara is going to be filmed here. The film, entitled "Carol," is set in 1950s New York. Directed by Todd Haynes and produced the Elizabeth Karlsen and Stephen Woolley, the film is going to examine a love story riddled with pursuit, betrayal, and passion between a department-store clerk and an older, married woman. We are hoping they have a location set up close to the Chevy dealer, and we hope that by chance we get to meet them (fingers crossed!).
The screenplay by Phyllis Nagy was adapted from a novel entitled "The Price of Salt" by Patricia Highsmith. If the names of those actresses don't ring any bells, we will try and spark your memory. Blanchett is known for her brilliant performances in "The Curious Case of Benjamin Button," "The Lord of the Rings" trilogy and "The Aviator." She was also in Wes Anderson's "A Life Aquatic" which happens to be quite brilliant itself. Mara is newer to the scene, and made her acting debut in 2005. You may have caught her in "A Nightmare on Elm Street," "The Social Network," or less recognizably (because of the brilliant makeup) as Lisbeth Salander in "The Girl with the Dragon Tattoo."
Stepping aside from fandom, the Greater Cincinnati Film Commission says that production for the film is going to create hundreds of jobs and have a significantly positive impact in our area. The film commission is scouting out locations, introducing crew and resources, and working to identify everything that is "Cincinnati" for this movie. According to the film commission, the state tax incentive returns $1.20 into the Ohio economy for every $1 invested.
Anyone who is interested in applying to be an extra in "Carol" (which is always cool) should send a headshot and email over to carolextras@gmail.com. Oh, and then come in and let us know what scenes you're in so we can spot you. We love seeing friends and family from our community on the big screen!