Check Out 'Roadkill' Series Latest Video Featuring a Chevy Muscle Pickup Truck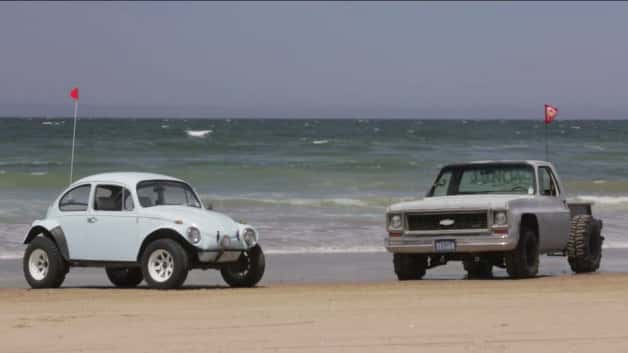 Here at McCluskey Chevrolet, we want  you to know that there is never a reason for you to resort to purchasing a vehicle from one of those sketchy used car lots in Cincinnati. Never. Not when you can come to McCluskey Chevrolet, get the same great deals, and rest easy knowing that your vehicle came from a reputable dealership that backs your vehicle purchase. We will never disappear when something goes wrong, and we will do everything we can to help you whenever you need it. That's what a real car dealership should do for its customers, and we want you to know that you always come first here at McCluskey Chevrolet. Don't waste any more time hunting around for deals, come down to see us and ask what we can do for you. We promise your time won't be wasted, and you will like what you hear! Today we thought we would bring you a fun story from Motor Trend's Roadkill series that will surely put a smile on your face.
Roadkill is known for taking fairly neglected cars, trucks, and SUVs and making them over into a vehicle that they never had the chance to be before – an insane performance machine. The old unloved vehicles don't get the kind of makeover that you would see on a show like MTV's "Pimp My Ride," but are instead meant to be dumpy looking high performing "rat rods." In the show's latest iteration, a 1974 Chevrolet pickup is outfitted with an upgraded Chevy LS6 V8, and made to perform in the sand dunes and desert. The pickup is then paired with an off road ready 1969 Volkswagen Bug, and the results are fun, and highly entertaining.