Giant Mystery Head from a River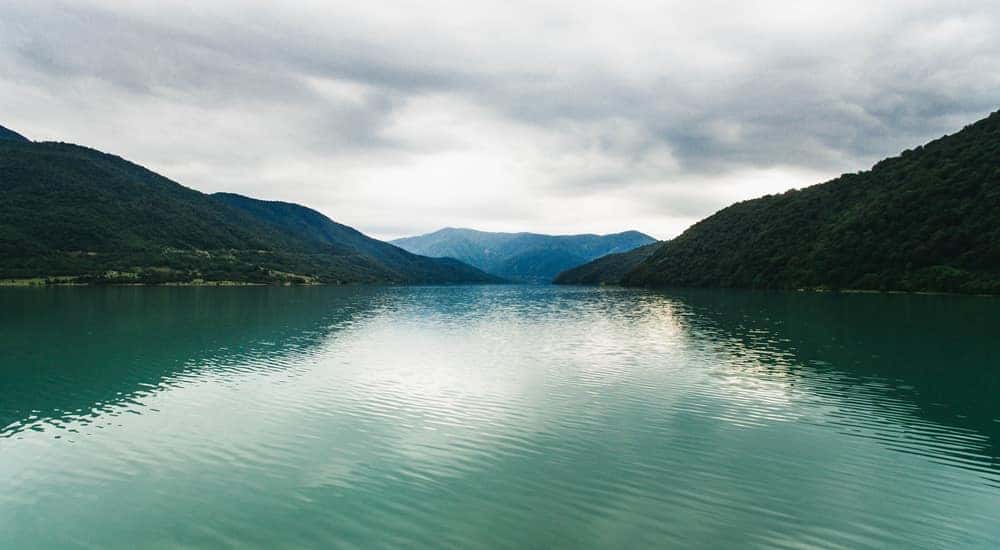 What's the weirdest thing you've ever found in a river? For most people, the answer is nothing. If you fish, maybe you've caught a weird fish or (if you're in a cartoon) some kind of boot. Well, rivers are long and they're deep, and it's only ever a matter of time until something strange emerges from the depths. Let us here at McCluskey Chevrolet, your home for an oil change Cincinnati trusts, tell you about the newest strange find.
In Poughkeepsie, New York, a crew team was out practicing early in the morning. They spotted something strange floating near the suface of the Hudson River's west bank. They were intrigued, so they lashed it up with some ropes and used their mighty crew rowing skills to drag it to shore. When they got it into the shallows, they were completely mystified, and we here at your cheap oil change center can see why!
As you can see in the picture above, what they found is a giant head! It's made out of some kind of foam and is over seven feet tall! No one has given any reason for it to exist yet, but we're hoping if we continue to spread the story, someone will come forward. We just have to know where it came from!
Any ideas who may have created a giant fake head? Let us know!