Home Sweet Road: Making Your Car Feel Just like Home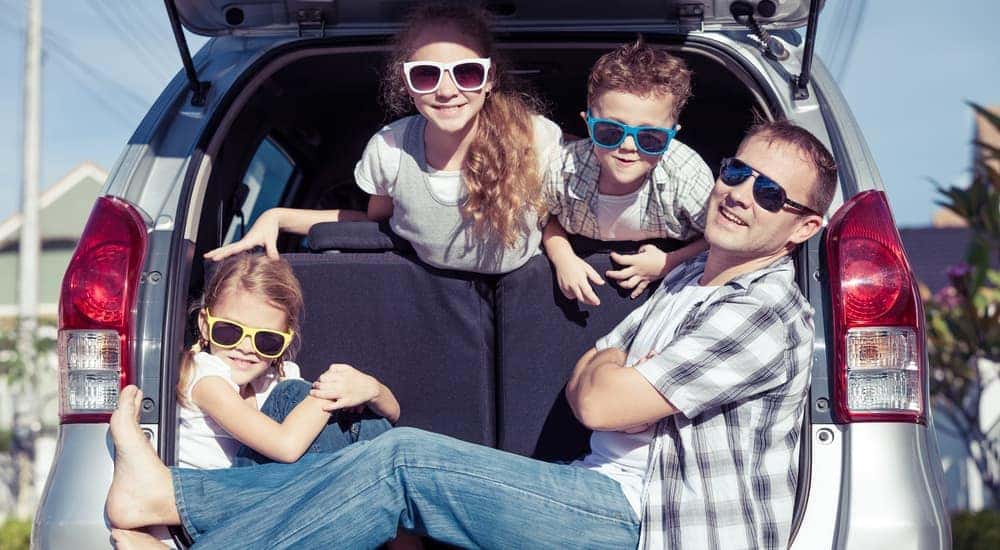 Be it ever so humble; there is no place like home. A large portion of drivers must use their vehicle to travel back and forth to work on a daily basis. These commuters are often plagued by fatigue, discomfort, and overall irritability that makes a terrible driving experience and can even put their safety at risk. This is why every driver should learn how to make their used cars in Louisville feel less like a means to an end, and more like a second home on the road. How does one accomplish that though?
The Meaning of Home
The process of making your car feel just like home may seem like a hefty task, but when you consider the meaning of "home," things seem a bit more attainable. Home is a place of comfort, familiarity, and convenience, and as long as you find little ways to implement these into your vehicle, your daily commute should go from a burden to a pleasant time to reflect and unwind while on the road. So just follow a few of the tips below, and you may start to consider a home as something you can take anywhere you go.
Investing in the Right Car
When it comes to making your car feel like home, the best way to do this is by investing in the right vehicle, to begin with. You are going to want to find a car that you have a good connection with from the very start, and in order to do that, all you have to do is know these four simple things.
Know the Investment Types
There are many investment types you can make as a driver that go beyond simply new or used cars, and understanding all of your options never hurts. Everyone is always enticed by new cars, but when it comes to overall value, used vehicles are better. That being said, you also can go for a certified pre-owned vehicle that is newer and has been tested but will still offer a price decrease for having a previous owner who took the biggest depreciation hit for you. You can also go for a lease, but that is actually just throwing away your money since you get nothing back on a vehicle you don't own. The basic point here is to know what options you have and pick the best one.
Know About Automotive Categories
When it comes to cars, you are going to want to know what types of things driver generally look for. Here is a nice list to sum it up for you:
Price
Safety
Size
Mileage
Fuel economy
Technology
Comfort
Style
Know How to Prioritize
Prioritizing is one of the toughest challenges of someone looking to invest in a vehicle, especially a used car with all its added factors. The majority of drivers will start with setting a price, size, and mileage they need, not want, in their used car, and then move on to choice secondary prioritizes such as safety and fuel economy, followed by tertiary factors like technology and comfort. Some may judge these categories differently, but this is all about lifestyle needs versus personal wants, and being sure you know the difference.
Know Your Lifestyle
Finding the right car should always easy as long as you understand your lifestyle. For example, a single parent in Louisville will have different automotive needs than a bachelor in Los Angeles. A family vehicle needs lots of space and should be a used car for affordability, while a single driver will most likely want something fast and fun so that they can show off. This already narrowed your search down drastically and should help with finding that perfect vehicle to call home. So basically speaking, if you are the one looking for used cars in Louisville you will need to cater your search to that.
Adding Personal Touches
Once you actually have the right car for you, it's time to make it even better by adding some personal touches. Many drivers seem to underestimate much adding a few simple things to your car can make it instantly feel like your home. So here are just a couple of ideas to get you going, but remember these are personal touches that should fit your personal style.
Accessories
Adding a few accessories such as personalized license plate with your favorite saying or team, or seat covers that are your favorite color can really make you proud of the car you drive. These items will not cost you much, but they can quickly change the entire feeling of your car. You can also add technology like a Bluetooth system for older used cars or magnetic phone clip to make things more comfortable and convenient while driving.
Play to Your Senses
The main way we recognize home is with our senses. What we feel, smell, see, and hear are all apart of our sense of home, so try adding things that really please your senses. Examples of this could be:
Using a spray or air freshener that makes you happy or reminds you of home
Placing a decal or sticker on the car with something you enjoy
Buying seat covers that make you feel comfortable
Play personalized music through your smartphone with a cheap Bluetooth system
Taking Proper Care of It
If your car is in bad condition, there is no chance you will be able to feel at home on the road. Whether it's a bad smell due to lack of cleaning, or constantly breaking down due to lack of maintenance, you just won't be able to enjoy the ride unless you take proper care of your car inside and out.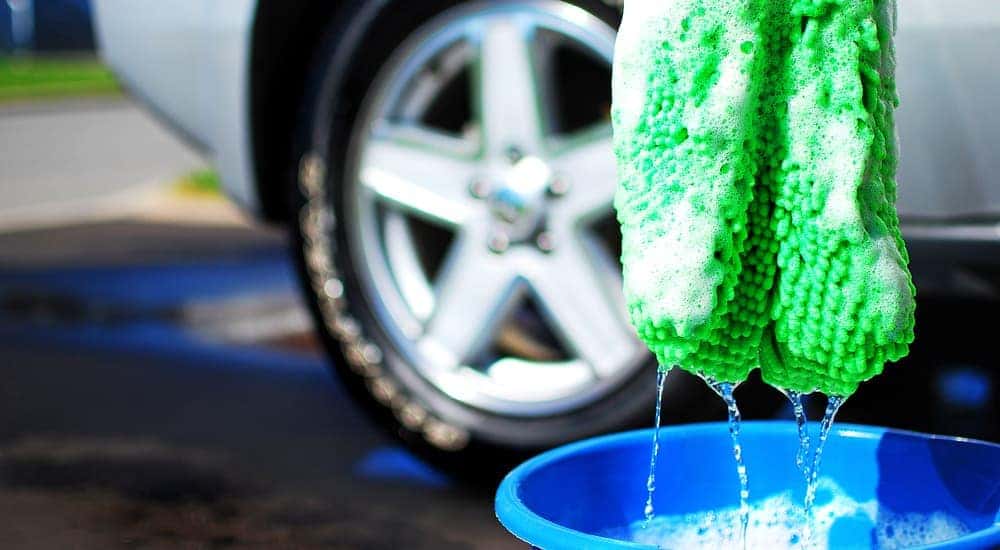 Cleaning
While many people are fine with living in a pig pen, most drivers would generally feel more comfortable if they had a clean and organized vehicle. This means making sure you clean it on a set day once a month or so and try to prevent any clutter. Some nice tips for this are using a small bag as a trash can, and putting a small open crate in the back seat for any random papers or objects you leave in your vehicle that you can easily move to the trunk if passengers need a ride.
Regularly Scheduled Maintenance
Figuring out how to properly maintain your vehicle is actually a lot easier than people think considering everything is in your owner's manual. Just go through your manual once and mark down how often each item needs to be checked or refilled. After you do that once, it just a matter of finding a mechanic, pairing up the jobs that can be done at the same time, and keeping up with your maintenance schedule. This will keep your vehicle running longer and healthier, allowing you to get the most value out of it.
Why There is No Place Like McCluskey Chevy
Just like how used cars in Louisville can be made to feel like home so can your local dealer. At McCluskey Chevy, we always make sure to treat you like family, and that means listening to your needs and providing them with respect. So please stop by the next time you are looking for your next home on the road.