How To Find The Right Used Car For You – Dayton, Ohio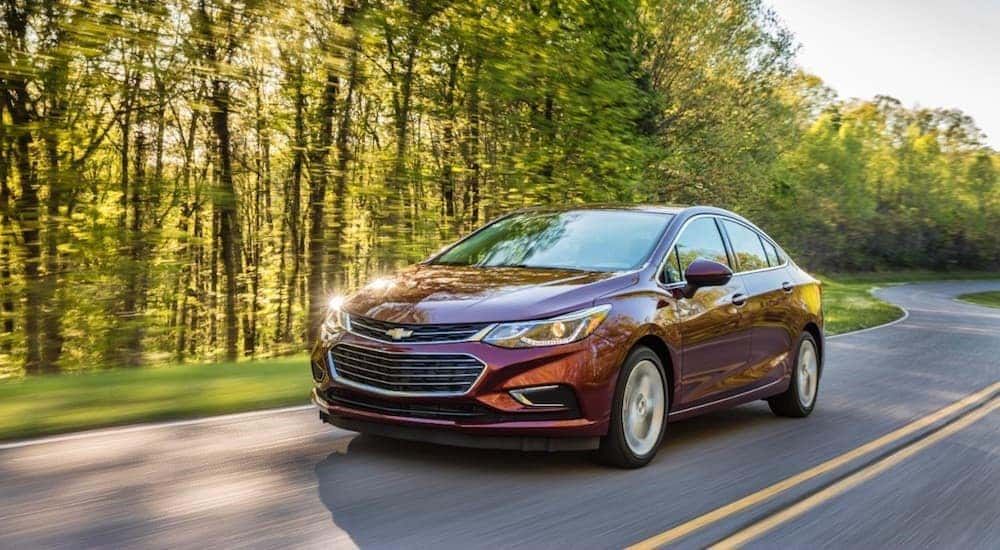 If you're thinking of purchasing a used car, the sheer volume of vehicles out there to choose from can be overwhelming. Also, it can be hard to begin the process if this is your first "new" vehicle in a while. With all of the vehicles out there, how do you know which one will be the right one for you? Through proper research and planning, the prospect of selecting a used car doesn't have to seem so daunting. For consumers looking for used cars in Dayton, Ohio, here are some suggestions to know before you buy.
How Much Car Do You Need?
Before any other planning can be done, the first thing to determine is what you want and expect in a vehicle. When buying a used car, practicality often comes into play more than emotion, so the car of your dreams may not necessarily be the car you can afford or the one that best suits your needs.
Some considerations to keep in mind include the number of passengers you need to carry and the main type of driving you will be doing – is it city, highway, or off-road? Fuel economy should probably carry more weight if you are a commuter and need to travel longer distances to work. If you live in an area that experiences harsh winters or other inclement weather, you may want to consider all-wheel drive. Are there any features you can't live without? Carefully consider if you need internet connectivity options. Think about what safety features are most critical, and if you have a need for child car seats. If you've got a boat or trailer to haul, you'll want to look at the towing capacity. Finally, make sure that whatever vehicle you are considering, that it will fit wherever you need to park it (driveway, carport, garage).
How Much You Can You Afford?
If you're fortunate enough to be able to pay cash for your car, then you've got one of the easiest parts of the buying process out of the way. Otherwise, you'll need to plan for and arrange financing. This requires a close look at your personal finances to determine how much you can put toward a monthly loan payment. A good rule of thumb is to make sure your monthly payment is not more than 15% of your take-home pay per month, on average. This can vary a bit, but that's a good starting number. Also, be aware that you'll want to factor in insurance and fuel costs per month in addition to the loan.
When figuring out your budget, this is also a good time to research what kind of financing you want to go with. Look at the various offers and rates that are available to you at banks, credit unions as well as the dealer.
For drivers with no or poor credit, Buy Here, Pay Here financing is an alternative. This financing option is done through the dealership and opens up opportunities to consumers who might not be eligible for financing through other means. Typically, all that is needed to get the process started is evidence of steady employment and a confirmed mailing address.
Another factor to consider in your financial planning is the value of your trade-in if you have one. If you do, this can further reduce the overall cost of the newer vehicle, and will also lower your monthly loan payments. If possible, try to get an estimate of your trade-in's value so you can work that number into your calculations.
Weighing Future Costs
Keeping your budget in mind, be aware that while some cars may be less expensive to buy, they may be more expensive to own in the long run. Factors like insurance, maintenance, fuel, and overall resale value can vary greatly from one vehicle to the next. Before settling on a particular car, it's best to estimate its ownership costs over the long term, to make sure they make the most financial sense. The good news with used cars is that you don't have to worry as much about depreciation compared to a new car.

Start Shopping
In the pre-internet days, you had to actually visit a dealership to see what they were offering for used inventory. Now thanks to modern technology, you can begin the shopping process from the comfort of your own home using a computer, tablet, or smartphone. You can browse the selection of available vehicles and see their up to date availability. You can also contact the dealer directly if you have questions or need additional information. Of course, there's nothing stopping you from coming into the dealership as well!
Warranty Options
When researching used vehicles, also look into whether any warranty options exist. Dealerships usually offer some sort of warranty protection on their used vehicles, which is worth considering for extra peace of mind down the road.
Schedule a Test Drive
Once you've found the vehicle you want, contact the dealership to schedule a time to come by for a test drive. In addition to the exact car you've selected, perhaps try test driving a few others just so you aren't limiting your options. This will be beneficial in comparing different vehicles, and you may discover something that may have been missed in the initial research.
Some things to check for while on the test drive are driving the car at both slow and highway speeds if commuting is going to be your main task. Maybe get into some traffic to test the brakes. Check the interior space by getting into and out of the vehicle to make sure there's enough room, and perhaps sit in the back seat if you're going to be carrying passengers. If you are going to be using a child car seat, bring yours along to make sure it's compatible with the vehicle's latching system. As part of the test drive process, feel free to document the vehicle by taking photographs, and also do a visual inspection to check for any body damage.
Choose Your Car
Now that you've test driven a few cars, you should have a good feel for which one you are going to go with. If you need to, sleep on it and take some time to consider the choices. This is a big investment, so it's ok to take your time.
Once you've made your decision, then it's time to meet with the dealer to finalize the purchase price, get your financing in order, the then get the keys and head out in your new used car!
Buying Used Cars in Dayton, Ohio from McCluskey Chevy
Armed with the knowledge outlined above, a visit to McCluskey Chevy will provide you a look at what we have to offer. With a wide selection of used vehicles at low prices to choose from along with flexible financing options, we are sure we can help you find the right used car. No matter if you're looking for a used car, truck, or SUV, you can begin your research here right on our website. Once you see what McCluskey has to offer, please visit our showroom in Dayton, Ohio, and our experienced, professional staff can help to get you in the perfect used car.