How to Find the Right Used Car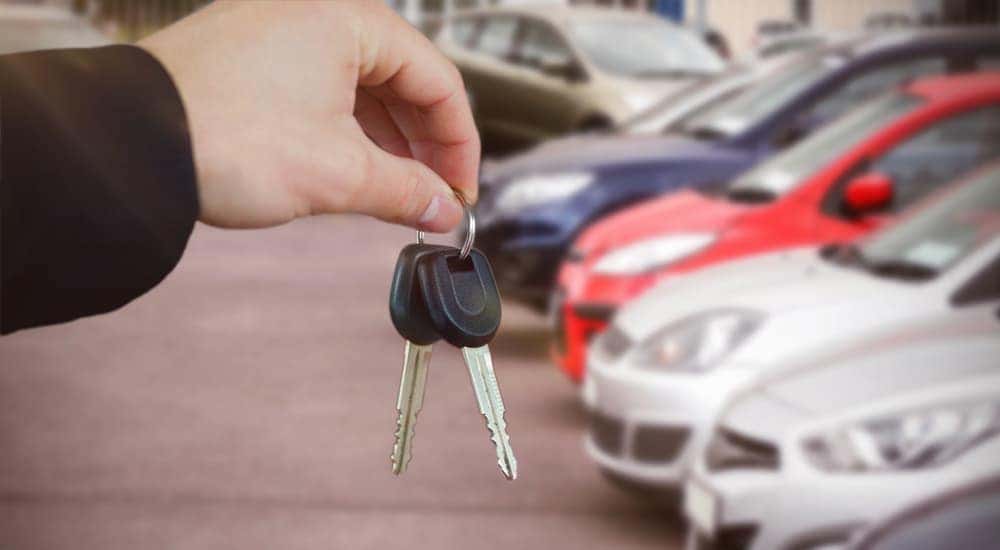 With the increasingly high prices of new cars in today's market, it's not surprising to see why so many consumers choose to buy used cars instead. According to a study conducted by Statista, used car sales accounted for 42.7 million sales out of a sample of 59.8 million purchased cars. This staggering percentage shows just how much more willing consumers are to seek out used options over buying their cars new.
Now in the 21st century, there are more resources than ever to help you ensure that you're making the right decision. Comprehensive vehicle history reports, price aggregating algorithms and comprehensive certified pre-owned programs all serve to eliminate uncertainty and hassle from the process of buying a used car. But don't let all these new features and websites scare you, they exist to make the process easier and help you get the best deal possible.    
Here are just a few things to look for when navigating this brave new world of car buying. With these tips and best practices in mind, you will be well on your way to facing the market head-on, knowing exactly what you want, and finding the used car deal of a lifetime.
Know Your Price
The first foundational step to buying your used car is understanding and identifying your price point. While the temptation to check out the latest sports car or souped-up four-wheel drive truck can be difficult to avoid, it is important to be realistic with your expectations and the depth of your wallet. Setting a concrete price point will not only help with managing your funds but will help to establish a much narrower window of options for you to look at, which will in-turn make your shopping experience that much less overwhelming. If you approach any dealership or online search with a clear idea of how much you want to spend, you'll already be one step closer to finding the right car for you.
It is also important to remember that car prices are not set in stone. If you do your research before heading out to the dealership, you should have the confidence to argue for the best price for your vehicle. By coming prepared with facts and figures from similar car sales around the country, you can talk with your salesperson to identify a final price that seems fair to both parties. Don't be afraid to haggle. You're putting in the research and your hard-earned money, you deserve the best price possible on your new used car.
Check the Vehicle History Report
Regardless of whom you're buying your used car from it is crucial that you learn as much about it as you possibly can. Whether it is a seller on Craigslist or at a dealership, it is important to be thorough and inquisitive about the car you're spending your hard-earned dollars on. It is every car buyer's worst nightmare to finalize a $15,000 purchase only to find that the transmission has a serious issue or that there is black mold growing under the upholstery. Take as much time as you need to research and inspect the car before locking in your purchase.
An easy and important step to understanding your used vehicle is running the vehicle history report. To initiate this process, you will need the car's vehicle identification number (VIN); this can be done by either obtaining a basic free history report through a government-run public service or purchasing a more detailed history report through a private service. The National Motor Vehicle Title Information System is a great free service, while sites like Carfax provide paid and more detailed histories.
Depending on which service you choose to go with, a vehicle history report will outline a variety of important facts regarding the car. By pulling from a comprehensive database of public records, a vehicle history report can tell you who the previous owners were, any prior accidents the car was involved in, whether the odometer has been tampered with, its inspection ratings, and other important facts. Once you review your comprehensive vehicle report, you will know everything you need about your car and will feel much more prepared to move forward with a decision.  
Look for Certified Pre-Owned Cars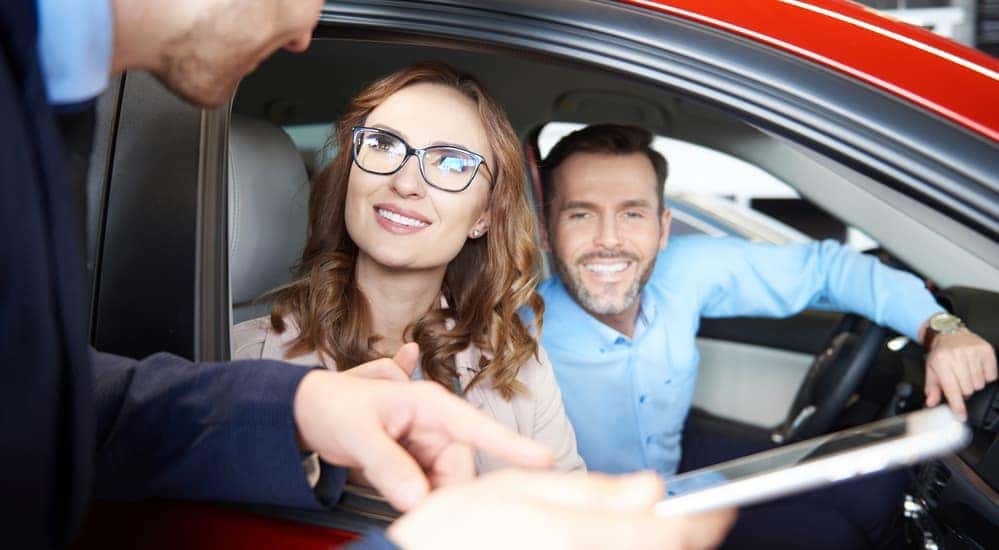 Now that we've covered vehicle history reports let's take a step back and remember that buying a used car doesn't have to be a scary process. Dealerships and various sellers aren't out to deceive you. To increase your confidence in used car purchases, many manufacturers have developed their own certified pre-owned (CPO) programs. These programs are essentially a comprehensive and detailed checklist that any used vehicle must go through before getting a manufacturer's stamp of approval and heading out onto the lot to be sold.
Most CPO programs consist of a multi-point inspection, which involves checks on dozens and even hundreds of individual parts to ensure they meet the requirements of the respective car maker. CPO cars will often come with an extended warranty to increase the confidence of the buyer and highlight the manufacturer's confidence in the quality of the product they are selling. While there are many similarities, most manufacturers and dealerships will have their own unique set of inspection points for their used vehicles.
Let's take a look at the CPO program of one of America's most trusted car manufacturers, Chevrolet. Their uniquely designed program provides vehicles that are thoroughly inspected and reconditioned before being put on the market. A few of the requirements for Chevrolet's 172-point inspection process are only taking models current within the last six years, within a maximum of 75,000 miles, and with a clean title and vehicle history report. Just a few points in their comprehensive checklist include fluid checks, tire and brake pad checks, body panel inspections, safety belt inspections, glass inspections, and many more. The company claims that their CPO program injects $2,600 of value into every car that passes it. Visit this page to see the full checklist that every point inspection list that every car goes through before heading out to the lot.
Now that you know a little more about the CPO process look for that stamp of approval the next time you're browsing cars. Depending on which model you're interested in, visit the website of any car manufacturer to learn more about their specific CPO program and rest easy in your decision. Any reputable dealership or manufacturer will be more than transparent when discussing their methods and process for approving certified pre-owned vehicles.
Come Down to McCluskey Chevy for the Best Deals on Used Cars
McCluskey Chevy knows all there is to know about getting your money's worth when purchasing any used car. In the age of countless websites and different ways to buy a vehicle, McCluskey knows the competition and we know how to do it better. Our constantly rotating collection of CPO vehicles lets you shop with confidence knowing you're making the best purchase possible. Our team of experienced professionals is happy to talk you through your decision, make sure this is the right car for you, and close the deal quickly and efficiently. Come down to McCluskey Chevrolet in Cincinnati today to see why the difference we make matters.