Local New Year's Eve Celebrations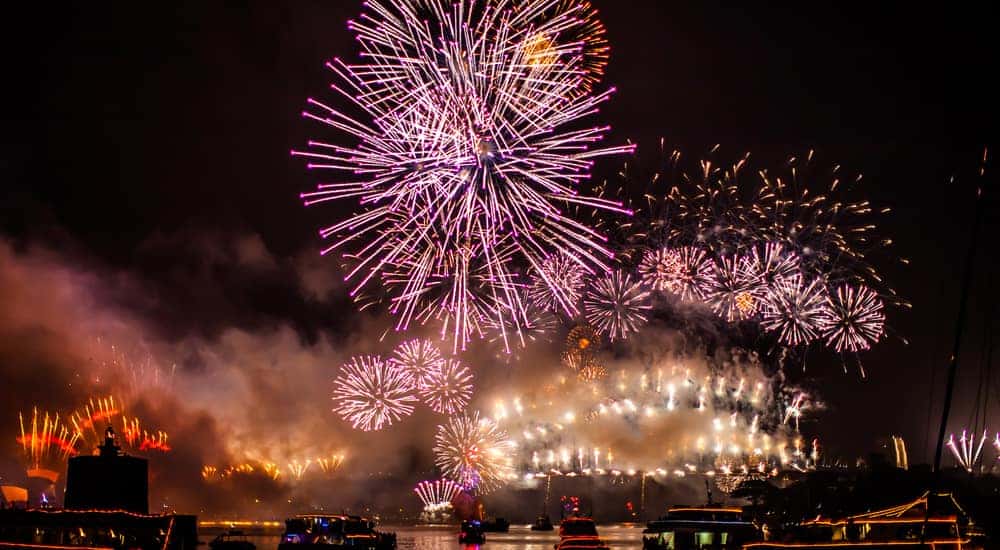 It is only a day before Christmas Eve, meaning only two days until the big day itself and only a week later we are at New Years Eve. We wish all of you a merry Christmas, but let's see what we have going on locally for New Years Eve! After you pick up that brand new "New Years" vehicle at your favorite Cincinnati Chevy dealer, you will likely want to go out in celebration. There is so much going on, but lets take a look at a handful of local happenings that offer a little something for everyone:
BB Riverboats – 101 Riverboat Row, Newport.
– New Year's Eve Dinner Cruise (from 9 p.m.-1 a.m.)
Includes a special three-entree buffet, entertainment, a split of Champagne at midnight, and late night snack and party favors. This one will take you back $102 and requires reservations.
www.bbriverboats.com.
Cincinnati Zoo and Botanical Garden – 3400 Vine St., Avondale.
As they like to say, Happy Zoo Year! There is a lot going on at the Zoo, such as the Festival of Lights from 5-9 p.m., and the Madcap Puppet Theatre shows at 6:30, 7:30 and 8:30 p.m., and party favors and costume characters at 8 p.m.
Early Zoo Year countdown will begin at 8:55 p.m. for fireworks at 9 p.m.
Best of all, it is all included with zoo admission. $15 for 13-61, $10 for 62+ and 2-12.
www.cincinnatizoo.org.
Donauschwaben Haus – 4290 Dry Ridge Road, Colerain Township.
Silvestertanz, 8 p.m.-1 a.m. Music by the Alpen Echos. Hors d'oeuvres, sandwich buffet and desserts included. Cash bar opens at 8 p.m and it is only $22.
www.cincydonau.com.
Horseshoe Casino Cincinnati – 1000 Broadway St., Downtown.
It all begins at noon. Five winners of a drawing that happens every hour from 4:14-11:14 p.m. get $500 in free slot play, while one lucky winner drawn at 12:14 a.m. will get $5,000 in free slot play. Other events will be happening at the casinos restaurants as well.
Keystone Bar & Grill Hyde Park – 3384 Erie Ave., Hyde Park.
This sounds like a sports fans dream NYE. No hassle fun with the cincinnati Sports League from 9 p.m.-2:30 a.m. It includes party favors – two Budweiser or Bud Light bottles, one American Honey cocktail, Champagne toast at midnight, a macaroni and cheese buffet and a chance to win a Bahama cruise. Only $25 dollars but reservations are required!
Know Theatre of Cincinnati – 1120 Jackson St., Over the Rhine.
CityBeat New Year's Eve Speakeasy Party – From 8 p.m.-1 a.m. there will be casino games, dance lessons, martinis, food, and a Champagne toast at midnight. A roaring 20s speakeasy theme for all you lively folk! It is only $25 dollars.
www.knowtheatre.com.
Woodland Mound – 8250 Old Kellogg Road, Anderson Township.
Family New Year's Eve Nature Celebration – Goes from 6-9 p.m. at the Seasongood Nature Center. Why not kick off the near yaer with live animal programs, music, games, crafts and a whole bunch more. A real balloonatic will be making balloon sculptures for the kids, while Magician John Louis of On the Edge of Illusion returns with an all-new show. All of this goes down before the ball drops at 9 p.m. Registration is required by Thursday, but it is only $4 dollars.
www.greatparks.org.