Online or Not, Expect the Best – Cincinnati, OH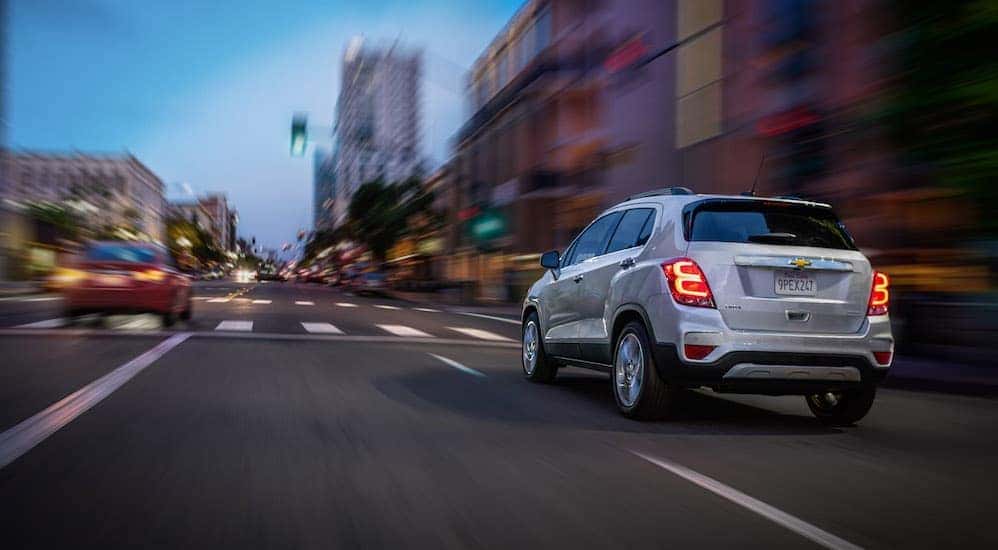 If you're in the market for a new car, we've got plenty of cars for sale for you to choose from to make sure that you are getting the right car for you. Here at McCluskey Chevy in Cincinnati,OH, we used all of the technology available to make sure that your purchasing experience goes as smoothly as possible. Technology alone, however, is not enough to gain the respect of all of the happy customers that we've put into cars. We also employ a top-notch team that each perform a specific function that allows you, the customer, to feel assured and confident every time you walk into our dealership. When good people get together with the right resources, amazing things can happen.
Utilize the World Wide Web to Find a Car for Sale
We've refined our website over the years to allow you access to more features and do more research from the comfort of your house. Whether you're in the market for a new car or a used truck, a view of our constantly changing inventory is only a click away. Once you've clicked on you condition preference, you will be able to sort through the inventory even further to find the exact right car for you. Looking to purchase a diesel SUV for under 30,000? A few clicks and you have access to our all models that fit your exact needs.
Now, it's possible that you're someone that is looking for a good deal and don't have your heart set on one specific car, truck, or SUV. Our website makes it easy to see what kind of special offers are available. Our specials don't just end on the sales floor though. Those that bring their cars in for maintenance at McCluskey Chevy will be happy to know that they can take advantage of special deals as well. Sometimes we can offer you a brake job with a discount, other times we might be able to get you an alignment for a little cheaper. Never be afraid to ask what promotions we have going on, we'd love to pass the savings on to you.
Maybe you know exactly what you want out of a car. Instead, your major roadblock is paying for a new car. You know what you can afford a monthly payment, but you don't know how to go about financing the car. On our website, you can just enter in some basic information about yourself and get pre-qualified for a loan instantly. Once you have a good idea of the interest rate you qualify for, you can use the "Payment Calculator" button found underneath the picture of your chosen car to figure out how much your monthly payment will be. On the payment calculator, you'll see that there is a "trade-in value" field that you can include in the equation. Whether you want the KBB value of your trade-in or want to schedule an appointment to hear an offer from us, you have access to these options on our website.
Even if you aren't in the market for a new car for sale but instead just need to have your current car looked at, you can reach our service department through multiple avenues. An appointment can be scheduled after a simple phone call, but that isn't your only option. If you're someone that likes to write out the symptoms of your car troubles, we have some forms on our web page for you to fill out to send the information directly to the service department. When our service department has more time and information to prepare, they will be able to serve you with greater efficiency. From our website you also have access to the recommended maintenance schedule of Chevy vehicles and a section where you can order individual parts. Make sure to take advantage of all of the resources available on our website.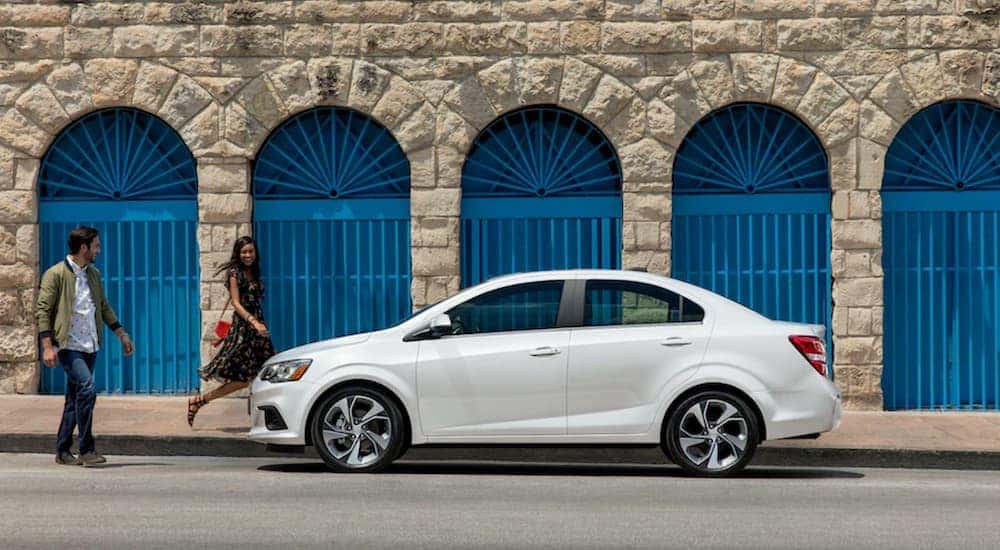 Prefer Face to Face?
While we love to encourage all of our customers to enjoy our website at their leisure, we know that a computer can't sell or fix a car. That's why we hire the best in the business to make sure that your butt is able to get to your appointments on time. If you allow us the privilege of guiding you through the entire life cycle of your new automobile, you will find that everyone, from the sales floor to the finance office to the maintenance department has your best interest at heart. They WANT you to use their expertise. Whether you know exactly what you need, or you don't know what you're looking at when you walk into the dealership, you'll never feel pressured at McCluskey Chevy.
The great men and women on our sales floor will make you their sole priority during your time at the dealership. They are encouraged to promote discussion so that they can make suggestions based on the customers needs. While they will have no problem selling you the car that you have your heart set on, it may benefit you to hear the sales rep out. Some discussion topics that will help them narrow down your ideal vehicle includes your family situation, your commuting situation, and your financial situation. You may think that a two-door truck is the right car for you, but if you let a sales rep know that you have a baby on the way and an hour commute to work, don't be surprised if they try to show you a few cheap SUV's that could be perfect for you on paper. The sales rep will collect all of your personal information and any information regarding a potential trade in. If you are on our sales floor, you can relax and know that you call the shots.
Financing Your New Car
After you and the sales rep have found you the right car for sale, you will be welcomed to a more private office where you will discuss your credit and financing in greater detail. Great credit, poor credit or no credit, these men and women put in the effort to get you the loan. While in their office, everything will continue to be calm and proceed only when you're ready. All loan agreements will have the sales amount, the interest rate, and the monthly payment in plain English and not hidden in any "fine print." All fees will be clearly defined and your finance officer will be able to answer any questions that come up. It's in the loan office that you will also be given the option to apply extra warranties to your newly acquired asset. Take a deep breath before you walk into the finance office, you'll most likely be walking out with the keys to your new car.
The maintenance department is not made up of a bunch of grunts to be feared. They are actually some of the friendliest people you will ever meet. If you're having an issue with their car, they'd love to take a look under the hood and give you an idea of what could be wrong. While they will give their best effort to fix anything, if you own a Chevy, these are some of the best people in the business to have on your side. Simple things, like oil changes and tire rotations, can be completed during a single appointment. If your repairs are a little more extensive, you can take comfort in knowing that our facilities are top notch and communication with the owner is a priority. Once we know what your car needs and what your desires are, we are always happy to put your baby back together.
Either Way, We're Here to Help
We hope that you've learned something here today. Love or hate technology, here at McCluskey Chevy we take every avenue available to make sure that you can have a comfortable experience when it comes to automobiles. If you have any comments or questions, don't hesitate to reach out to us.