Tricking Out Your Truck With The Right Accessories – Cincinnati, OH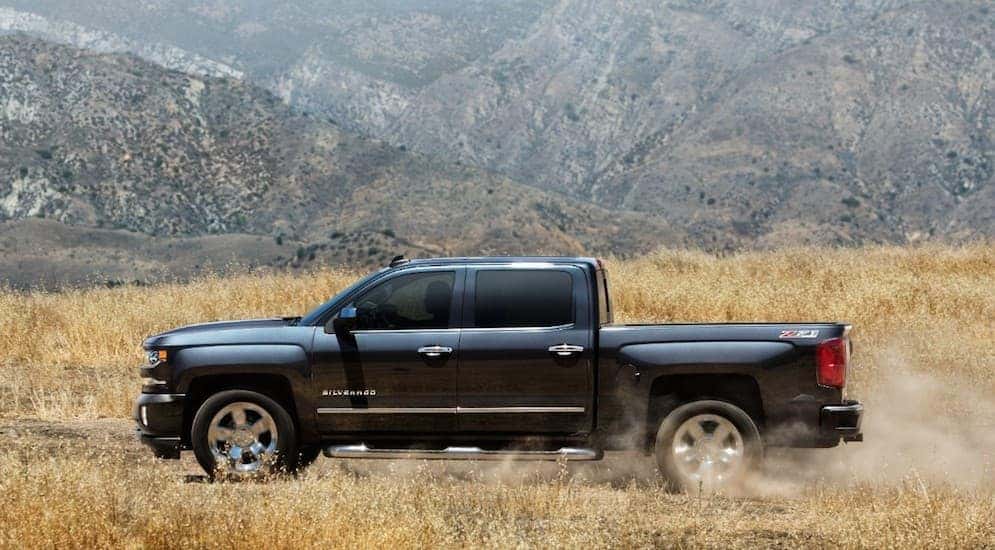 Buying a Chevy truck requires a significant investment. It's taken a lot of time, research, and money to get the point of finding your perfect truck. Now that you have your new it,  you are definitely going to want to protect that investment and will probably want to customize it to make it completely your own as well. Sure, the Chevy truck you purchased is great by itself, but it will likely need some personalization to completely suit your needs, driving style and personality. Whether you are looking to customize the inside or the outside, or are looking for cargo carrying extras, Chevy offers a complete line of truck accessories to suit all tastes.
Floor Protection
One of the main indicators of maintaining a vehicle's value is keeping its interior sparkling clean. This is especially true for trucks which are often worked harder and subjected to harsher conditions. One of the easiest ways to do this is to install floor liners. Their main job is to protect the pre-installed carpet flooring. Chevy offers a selection of liners, but most truck owners, especially those who live in areas with winter or other inclement weather, will probably want to opt for all-weather liners. These heavy-duty liners cover the trim, door sills, pedal and tracks to keep dirt, sand, water, and snow away. They are easily removable and can be quickly cleaned using a garden hose or sprayed down at the car wash.
Cargo Management
Chances are you bought a truck to haul stuff, to supplement your active lifestyle or use it for construction and other projects. Chevy offers the GearON Cargo Management System which allows drivers to maximize hauling and organizing gear via roof rack cross rail packages & roof-mounted bike carriers and hitch-mounted ski carriers. Additional storage space can be made available through an optional front floor console organizer, tote insert or rear cargo organizer, which is perfect for storing tools and other equipment.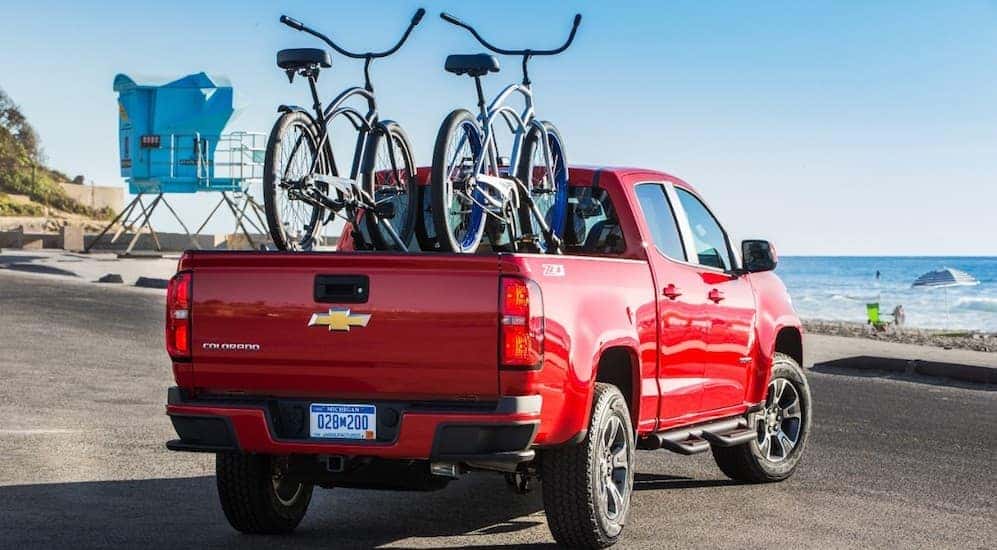 Bed Protection
Going hand-in-hand with cargo storage is the need to protect both that cargo and the truck itself. Investing in a bed liner, bed mat, bed rug, or tailgate liner will keep your truck's bed scratch and dent-free. These rugged liners allow for easy loading and unloading of cargo without the worry of damage to the vehicle.
Chevy also offers a variety of tonneau covers, including soft roll-up, soft folding, hard folding, hard rolling, retractable and one piece hard shells. All of the covers work to protect your gear from the weather and to also keep them away from the prying eyes of would-be thieves.
Assist Steps
As we know, trucks are much taller than your average everyday sedan. For older drivers and passengers, or families with kids, or just general ease of use, adding on assist steps makes entering and exiting your new truck easy. No more clambering to get in and out of the cab. If you're an off-road driving enthusiast, special step bars can also offer protection for your truck, acting as a barrier against natural obstacles. All of Chevy's assist steps and step bars are available in chrome or black finishes to perfectly accent your truck's appearance.

Wheels
Sometimes you just want to drive just to impress, right? Sure, having a vehicle that will carry all of your gear is probably the utilitarian reason you chose a truck, but for a lot of drivers, appearance is just as important. Adding a new set of wheels to your truck is one of the biggest changes you can make to its exterior appearance.
Chevy offers additional wheels that have been designed, engineered and tested with durability and style in mind. Their 5-spoke wheels ratchet up the looks just a little bit, while the larger 22-inch 6 and 7-spoke wheels, available in a high-gloss black finish, bring the style up to a whole new level.
Exterior Enhancements
To further boost the exterior looks of your truck, Chevy also offers a line of accessories to that end including body side moldings, chrome and black door handles, mirror caps, decal & stripe packages, and emblems, all of which combine to give your truck those extra special touches which are sure to catch eyes. To keep the outside clean, Chevy also offers exterior care kits and splash guards.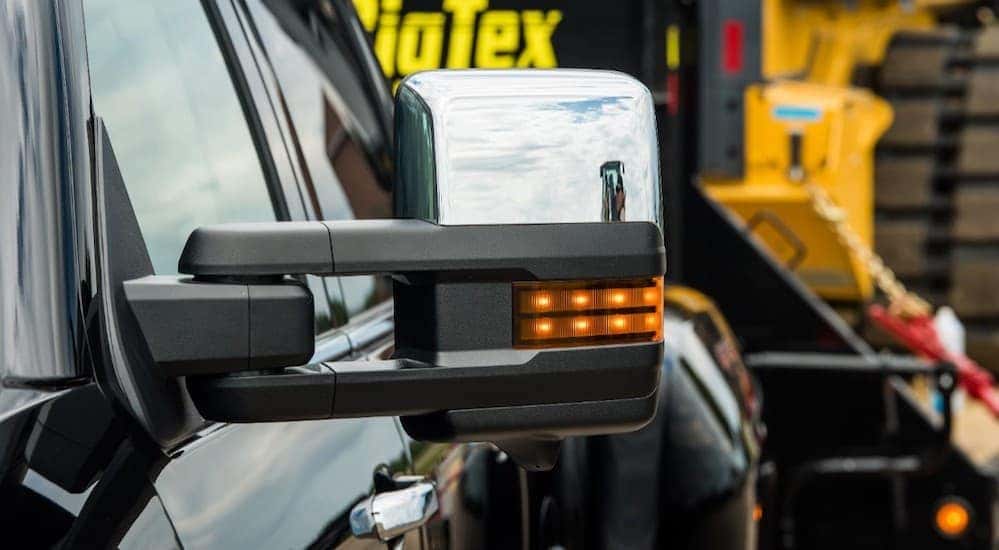 Interior Enhancements
Of course, the inside of your truck is just as important as the outside when it comes to customization and personalization, as that's where you are going to be spending most of your time. You want it to be a comfortable space for both yourself and your passengers. Appearance, entertainment, and storage are all areas you are going to want to make your own. Illuminated door sill plates and interior trim kits can provide both functional and stylish touches. For the electronics aficionados, a universal tablet holder is available as well as rear seat entertainment to keep the kiddos occupied on those long vacation drives.
Performance Upgrades
Just because you chose a truck for your driving needs doesn't mean you aren't also interested in vehicle performance. A whole host of options from Chevy are available to tweak your truck into the beast you are looking for. An optional performance air intake boosts power by reducing airflow restriction, and your truck's exhaust system can be upgraded through optional packages that offer more growl, which can be paired with polished exhaust tips for a finishing touch. Also available are brake system upgrade kits, engine covers, suspension packages and a performance strut power brace for an even more road-hugging ride.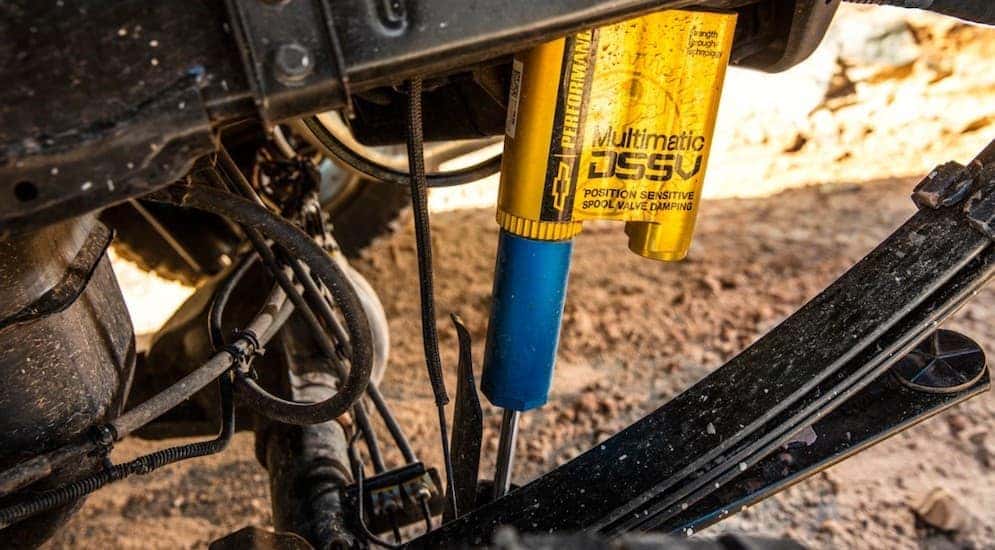 Towing
For truck owners looking to haul a boat to the lake, a camper to the mountains, or a trailer to a new home in another state, Chevy has you covered there as well. Their welded steel hitch trailer packages include a universal mounting system that will fit most ball mount assemblies to make it easy to hook up and go. Chevy's towing parts and accessories are made specifically for your model of truck so you know they will be fully compatible, and also include the proper wiring required for proper operation of reverse lights, brake lights, and turn signals.
McCluskey Chevy
Go with genuine Chevrolet accessories from McCluskey Chevy
Drivers are very fortunate today in that they have a wide selection of accessories available directly from the manufacturer to completely customize their vehicle however they wish. With genuine Chevy truck accessories, you can get everything you need no matter if you're looking to make your truck work harder or simply make it more comfortable and stylish. Buying genuine Chevy accessories assures superior fit and performance for your specific truck, as well as ensuring that any customizations don't affect your warranty or resale value.
Here at McCluskey in Cincinnati, Ohio, our goal is to help you shape your vehicle into the one you want. If you're a Chevy truck driver looking to personalize their vehicle, give us a call at McCluskey Chevy or stop in to visit our service department, where we stock a large selection of parts and accessories for a wide variety of Chevy trucks. And if for some reason we don't have the exact item you're looking for, our trained service technicians can order it for you.