3 Popular Chevy Models to Consider When Buying New In 2017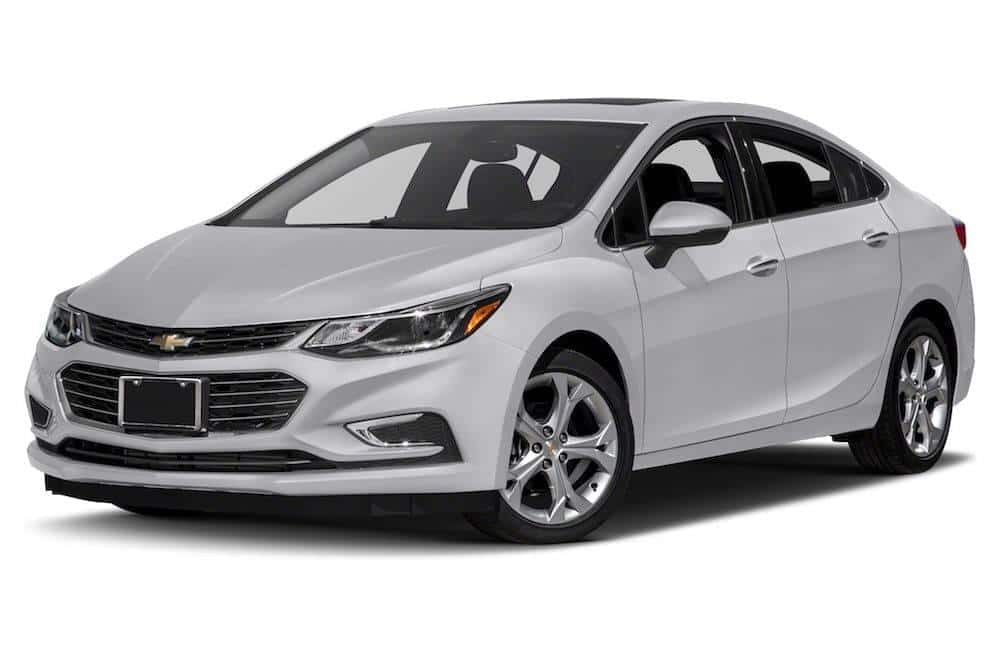 Looking for the latest and greatest Chevrolet models to be found at Chevy dealers in Indianapolis? Well, I have some bad news for you: they're all great! It will surely be hard to decide which model to pick, so why not start by considering three of not only the newest 2017 Chevy models, but also the more popular? The 2017 Chevy Cruze has really taken off over the years, and is also available as a hatchback model. Either way, you're getting that peppy and efficient performance, along with plenty of technology. Whereas the 2017 Chevy Silverado 1500 is still considered to be the longest lasting pickup truck on the road, and perfect for the working man. Or, the truck-lover. Looking for a more exhilarating experience? Then the 2017 Chevy Camaro is what you want to go for. With a potential output of 455 horsepower and 455 lb.-ft. of torque, it's sure to get your blood pumping.
Why choose Chevrolet? Well for starters, their models won more J.D. Power Initial Quality Awards than any other brand in 2016. Therefore, quality isn't a question. Plus, they are one of the oldest brands in the country that's still going strong today. When you combine quality-driven awards with that kind of experience and history, surely their models just get better and better every year.
2017 Chevy Cruze
The 2017 Chevy Cruze has a few good points about it. Upon entering the cabin, you'll notice the Cruze has an exceptionally attractive cabin, especially with the two-tone color scheme that's available. It has a surprising amount of rear seat legroom for a compact car of this size, and, unsurprisingly, it's main appeal centers around the convenience and technology features being offered
Technology
The Cruze not only has a lot of technology features, it also has some unique-to-its-class ones as well. Take, for example, the standard Teen Driver technology. This feature is designed to help promote safe driving habits for your teenage son or daughter, even when they aren't there. It can do things like give audible and visual warnings when the vehicle is traveling over preselected speeds (that you determined), provides information on how the vehicle drove (like how many times certain safety features were triggered, or the distance the vehicle drove), and automatically turn on (and your teenager can't turn them off) advanced safety features like Side Blind Zone Alert. This is all done with a PIN that you input into the Chevrolet MyLink infotainment touchscreen display. With this Teen Driver technology, it will feel like you're right in the car with them.
The Cruze has plenty of other technology (and technology-based safety) features as well, such as a built-in 4G LTE WiFi hotspot, Bluetooth connectivity, Rear Cross Traffic Alert, Forward Collision Alert, Apple CarPlay, Android Auto, and More.
Also Available as a Hatchback
If you're looking for that popular hatchback style, then you can also grab the Cruze hatchback variant. With only slight variations to cargo space, you'll still get all the same great features the Cruze is known for, just in hatchback form.
2017 Chevy Silverado 1500
If I'd have to name Chevrolet's most popular model throughout the years, I'd pick (as would many other consumers, I'm sure), the Chevrolet Silverado 1500. This truck has been around for a long time, and has always been an obvious choice for many in the light-duty pickup truck segment. With consistently strong acceleration, towing, and hauling capability that's excelled throughout the years, the Silverado has always been in the running for first-place when it comes to capability.
Capability
That's no different in 2017, and truck-lovers are always looking for the best performance possible. With three different engines, the Chevrolet 1500 is able to provide that.
The standard engine is a 4.3-liter V6 engine rated at 285 horsepower and a best-in-class 305 lb.-ft. of torque. With 18 mpg city/24 mpg highway and 7,600 pounds towing capacity, it's the perfect entry-level engine.
If you're looking for middle-ground performance, the 5.3-liter V8 engine is the perfect choice. It produces 350 horsepower/383 lb.-ft. of torque, and gets up to 16 mpg city/23 mpg highway, with an 11,100-pound towing capacity. That fuel-efficiency is actually considered to be best-in-class (on a V8 engine).
Looking to get the best performance out of your Silverado 1500? Then the 6.2-liter V8 eying is the way to go. Producing 420 horsepower and 460 lb.-ft. of torque, it gets a best-in-class 12,500 pound towing capacity, while still returning 15 mpg city/21 mpg highway.
For capability in the light-duty truck segment, clearly Silverado is the name you want to pay attention to.
2017 Chevy Camaro
If the Silverado 1500 is considered Chevrolet's most popular model throughout the years, then the Camaro is a close second.
Top-Notch Performance
In 2017, the Camaro has three engine options: a 2.0-liter turbo producing 275 horsepower and 295 lb.-ft. of torque; 3.6-liter V6 producing 335 horsepower and 284 lb.-ft. of torque; and a 6.2-liter V8 producing 455 horsepower and 455 lb.-ft. of torque.
Even on the base 2.0-liter engine, it's clear the Camaro is built to perform. What other 2.0-liter engine do you know of that can allow a car to do 0-60 mph in 5.4 seconds? Think that's impressive? Then you'll be ecstatic with the Camaro's 0-60 mph time when the 6.2-liter V8 engine is equipped. That time is four seconds flat, which is stupidly fast. The middleman engine is only able to achieve 0-60 mph in 5.1 seconds. So if it's ultimate performance you're looking for, then grab the Camaro with a 6.2-liter V8 engine.
Designed for Success
Apart from the engines, the Camaro itself was also designed to succeed. Take the body, for example. On the Super Sport trim, there are hood vents that help keep the V8 cool and reduce front-end lift. The roof is laser-brazed to shed mass, and reinforced by the reverse mohawk design to help with airflow. Finally, a fastback profile helps widen rear fender flares, which is not only another strategic aerodynamic choice on Chevy's part, I'm sure, but also helps make the car look beefy.
Three great Chevrolet models, all different purposes. Whether it's practicality, work, or play: Chevrolet is clearly the brand of choice.