Coffee Made By Elephants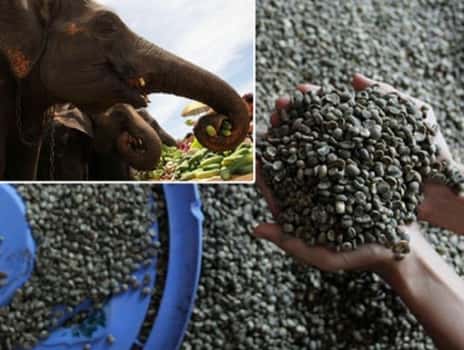 Coffee is one of the most highly traded commodities in the world. It's a simple drink that fulfills the much needed task of getting us awake, alert, and through the day. There are a lot of different kinds, everything from simple blends to wacky flavors. Usually it has to do with what variant of the coffee bean you start with (there are hundreds) but sometimes, it's what you do to the bean that matters. Let us here at McCluskey Chevrolet, your home for the 2013 Chevrolet Malibu, tell you about one weird new coffee craze.
These special coffee beans are found by elephants, and then treated in a very special way. Can you guess what they do? Well, they eat the beans and then…well…you know. Workers then dig through the excrement and pull out the beans. The beans are then thoroughly cleaned and sold, for the incredibly price of $500 a pound! We here at your home for used cars for sale in Cincinnati weren't sure why this coffee was so good, but here's a quote from the mastermind:
"When an elephant eats coffee, its stomach acid breaks down the protein found in coffee, which is a key factor in bitterness," said Blake Dinkin, who has spent $300,000 developing the coffee. "You end up with a cup that's very smooth without the bitterness of regular coffee."
People who have tried the coffee have said it was actually really good, smooth and strong. So how about it, would you try coffee that was…um…processed by an elephant?