Quench Your Thirst at Our Favorite Cincinnati Breweries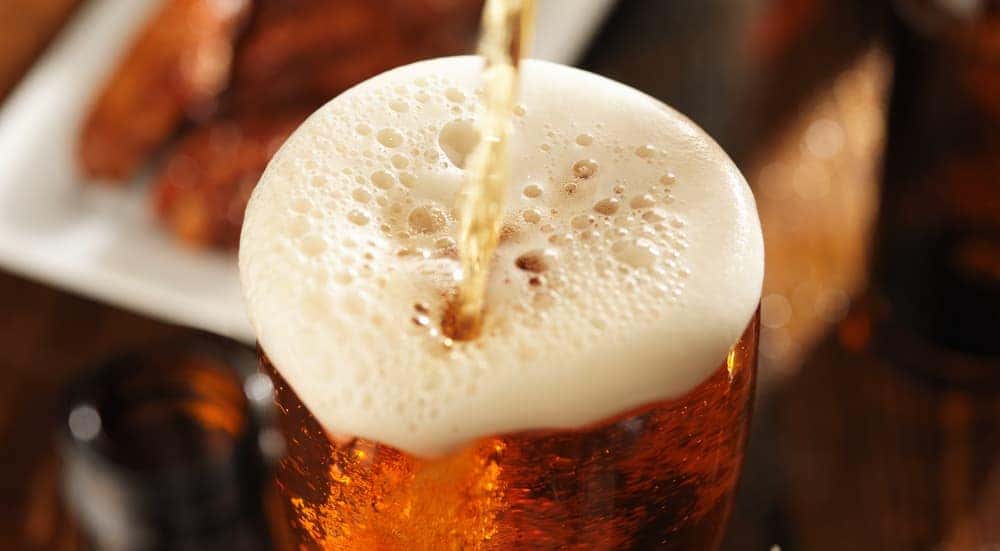 Cincinnati might not be the first word on people's lips when they talk about breweries in the US, but we're making a name for ourselves. The explosion of breweries throughout the country has been no less huge here in Ohio, and we have some of the best places to enjoy a craft beer anywhere. Of course, with so many Cincinnati breweries to choose from, it can be difficult to narrow down exactly where you should go for a dinner out or to get your friends together for a few frosty beverages.
At McCluskey Chevy, we are enormously proud to be a part of the community here in Cincinnati. As far as we're concerned, we're not just a business – we're here to help our friends and neighbors find the best vehicles anywhere and to get to know everyone we can in the city. We asked some of our staff to see where they suggest when the craving for a tall, cold one sets in and they gave us answers. Many, many answers.
Here, in no particular order, are the ones that were mentioned repeatedly. Just remember to drink responsibly when visiting one of these establishments – and if you drink a little too much, let someone else drive you home.
If you're not sure where else to start when looking for a great Cincinnati brewery, then we were told repeatedly that Rhinegeist is the place to go. The name means "Ghost of the Rhine," a river in Germany, and is an unabashed celebration of the German heritage in this area. Since the Germans are no strangers to brewing excellent beers, it's hard to argue with the name, and it's certainly memorable.
Just as memorable are the incredible craft beers available at this brewery. For IPA fans, the Truth is an excellent choice that hits all the right notes. Another great selection is the Cougar: a light blonde ale that is ideal if something like an IPA is too bitter for your tastes. The best part about Rhinegeist is that they have a lot of seasonal choices available – so you will often find something new to enjoy every time you return. Make sure you head up to the rooftop bar for the perfect blend of scenery and refreshment – truly the perfect sampling of what Cincinnati has to offer.
Urban Artifact is everything you could look for in a local Cincinnati brewery doing things differently than anyone else. For starters, it is located beneath St.Patrick's Catholic Church, so it's a great choice if you are looking to have a few drinks and maybe go to confession before the evening is through. The venue has a great space for live bands, so you will often find incredible music being performed in an utterly unique environment.
The craft beers available at Urban Artifact are truly unique, which is great but not necessarily for everyone. If you're a bit shy about ordering beers outside the typical lagers and ales, then you might be a bit intimidated here. Our advice is simple: just dive in (not literally, there are health codes). They brew a wide selection of truly unique beers for you to enjoy – though a lot of them are on the more bitter side. This is a great choice for IPA-lovers and anyone who appreciates bitter notes in their beer.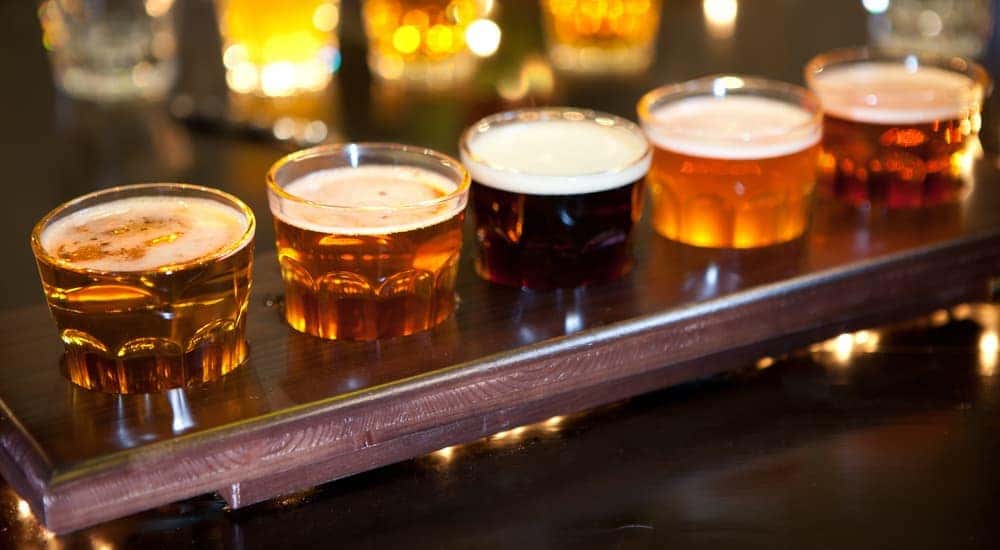 If you like to try a lot of different types of beer, or you have a group of friends with diverse and bizarre tastes, then MadTree Brewing is an ideal choice. They have a lot of options available, including plenty of seasonal offerings that perfectly compliment the weather outside. Speaking of outside, the outdoor beer garden must not be missed and is the absolutely ideal place to enjoy a cold beer with friends and loved ones.
While not all Cincinnati breweries have the best food around, MadTree is particularly notable for their delicious offerings in this area. They have a pizza place called "Catch a Fire Pizza" that slings out some of the best pies around, which are perfect with the beers they serve. MadTree Brewing is another great choice if you like things a bit different and have adventurous friends – trust us, you won't find these kinds of flavors and options anywhere else.
Woodburn Brewery is a perfect example of keeping it simple and doing things right. They have an excellent selection of standard craft beers to choose from including a delicious Berliner Weisse, a pilsner, a stout, and a couple of different IPAs. In addition to that, they also have a number of seasonal offerings to change things up.
Don't let the simplicity of their list fool you; however, Woodburn delivers masterful flavor combinations that combine tastes you know with the unexpected. The interior is pretty simple and straightforward, but that's fine with us. This is exactly the sort of Cincinnati brewery we look for – excellent beer, friendly people, and a welcoming environment.
How can you not love a brewery named after an acclaimed mathematician with a famous sequence of numbers named after him? Actually, we're not sure if Fibonacci Brewing is named for the man or the sequence, but either way, the beers are delicious. This is a one-room brewery that clearly leans into the more scientific side of brewing beer – making beer is all about chemistry and biology, after all.
Despite the small location, there are lots of different things to enjoy and taste at Fibonacci Brewing, so make sure you come thirsty. This is another great choice if you like to experiment and taste new things. They offer a lot of seasonal options and new things all the time, so check back often for some of the best-priced beers anywhere.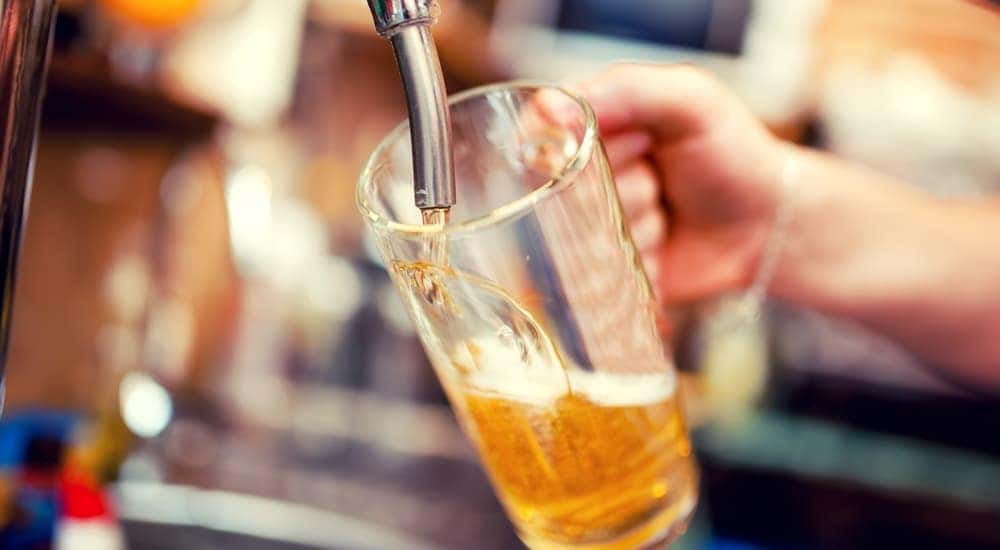 Looking for something quite different compared to other Cincinnati breweries? Have a hankering for a bit of the Old West right here in Ohio? Well, then Bad Tom Smith Brewery is the place for you. Not only is it named after a notorious 19th Century outlaw, but the entire aesthetic and feel of Bad Tom Smith harken back to the days of gunslingers and duels at high noon.
Fortunately, it's not all about the ambiance at Bad Tom Smith Brewing, as the beers they serve also happen to be absolutely delicious. They have a lot of different ones on offer, but the Bad Tom Brown and Fink Red Rye are some of the most interesting and irresistible craft beers in all Cincinnati. Plus, the standalone bar creates seating opportunities that you won't find in most breweries, making this the perfect place to gather with friends.
Last, but certainly not-at-all-resembling least, Taft's Brewing Company is a great choice for anyone looking to indulge in everything Cincinnati has to offer – at least in terms of one particular gentleman. As the name suggests, the atmosphere and décor are exclusively devoted to our 27th President, Mr. William Howard Taft. While Taft may often be remembered as a somewhat boring President (which is unfair, by the way, he broke up more trusts than Teddy Roosevelt), there is nothing boring about Taft's Brewing Company.
One of the best things about Taft's is the selection has something for pretty much everyone. From Taft's Pils, which is a delicious German pilsner, to the Gavel Banger, an American IPA, and Nellie's Key Lime Caribbean Ale, which is a fruity wheat-ale; seriously there's something for everyone. Soak up some of Cincinnati's political history and have a refreshing beer all in one place – what more could you ask for?