"The Intimidator's" No. 3 Returns to the NASCAR Sprint Cup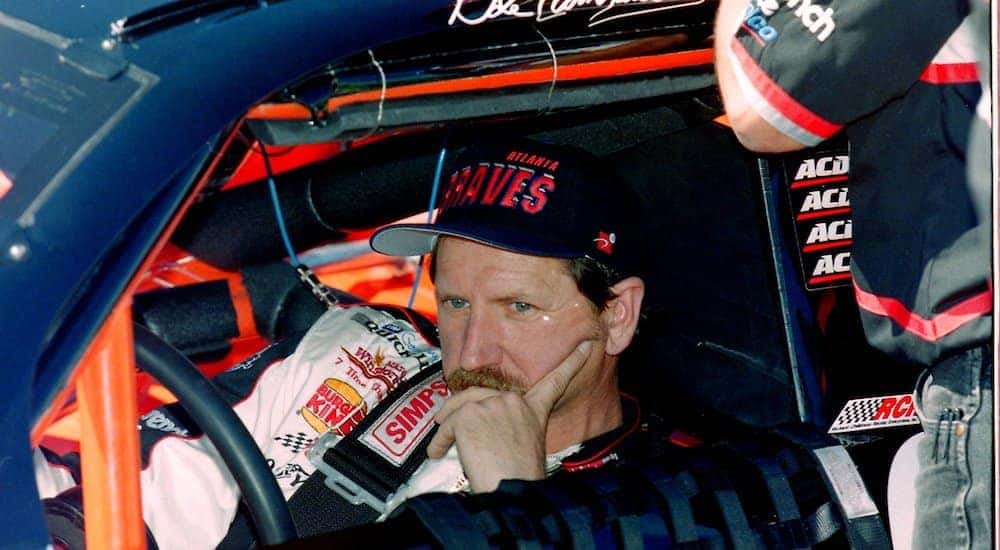 The passing of Dale Earnhardt, Sr. has never really left our minds or our hearts. It has been 13 years since his passing, but his famed No. 3 will be making its return to the sport at the historically important Daytona track with NASCAR Sprint Cup rookie Austin Dillon behind the wheel. Reports of this had been swirling around back in August, but Richard Childress Racing has made the news official now. We don't know about you guys, but at the McCluskey Chevrolet dealer, it is hard to hide the excitement!
It goes without saying that the No. 3 will most certainly be bringing in a little extra attention for Dillion next season, but ESPN reports that team owner Richard Childress, and Dillon's grandfather, said that he'd received overwhelmingly positive feedback from series fans this year. The same report also indicated that neither of the two paint schemes planned for 2014 will have any resemblance to Earnhardt's trademark GM Goodwrench car, as major sponsorships are coming from Dow and Cheerios.
"We see this as a great opportunity to partner with a historic team like Richard Childress Racing that is synonymous with success, integrity and championships, and a championship driver in Austin Dillon," said Joe Harlan, executive vice president of Dow. "Austin's winning passion is representative of Dow. Our employees and customers were very supportive of our debut into our partnership with RCR during 2013 and they are looking forward to continued involvement with Austin next year. Dow's technology-focused, market-driven, customer-centric organization aligns perfectly with the performance-driven values of RCR and NASCAR. We look forward to being a part of Austin's rookie NASCAR Sprint Cup Series season and continued success in NASCAR."
Kevin Harvick, Earnhardt's successor, is leaving RCR which calls for the replacement in the three-car team. Dillon really is no stranger to the No. 3 in NASCAR, as he has raced and won titles with this number in the Nationwide and Truck Series. "With Austin Dillon's success in both the NASCAR Nationwide Series and NASCAR Camping World Truck Series, we're proud to continue our support of Austin, a proven winner and passionate driver," said Gregg Dorazio, manager of shopper marketing and motorsports for General Mills. "He shares many of the same values as the Cheerios brand and has a bright future in the sport. We're excited to join him in this next step in his career. We're also proud to continue our partnership with RCR and continue our heritage in the sport."