The Last of 8 Corvettes Recovered from Sinkhole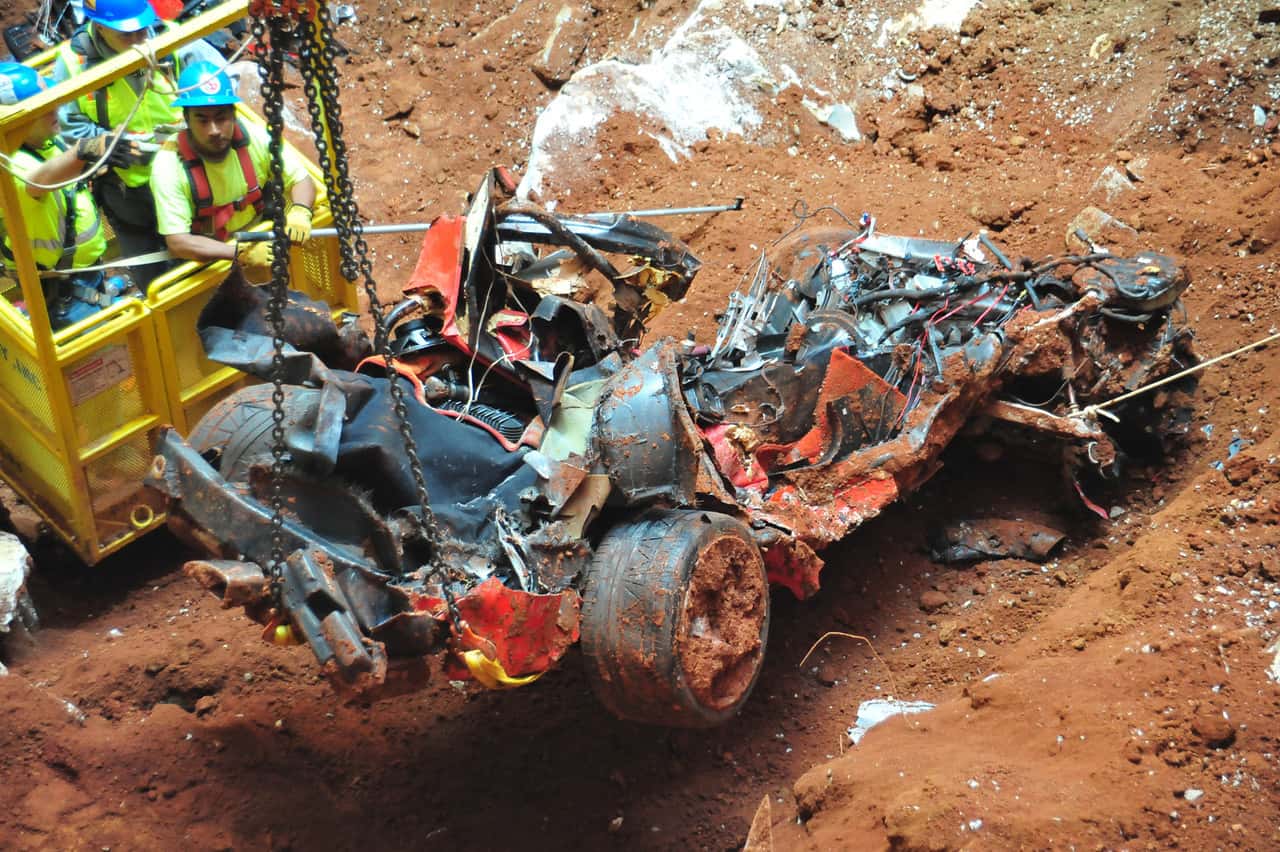 If you are anything like us, ever since the snow has melted and the earth began to thaw, we have been avoiding pot holes left and right! Driving to work each day feels more like a video game than an average everyday commute, and it can get to be exhausting. While most of us have hopefully avoided the worst of the pot holes, in our business, we know that doesn't always happen. If you have landed in a bad pothole, and your tires or suspension have suffered, come to McCluskey Chevrolet. We are the best tire dealers Cincinnati has to offer, and our expert mechanics will have your alignment back to normal in no time. Don't keep driving when your car needs fixed, it will only get worse. Come in and see us today, and be glad that your car didn't land in the pothole that consumed eight Corvettes at the National Corvette Museum earlier this year.
We've all seen the pictures, video, and have read the horror story. Eight extremely rare Chevrolet Corvettes were swallowed in a sink hole that opened up under the National Corvette Museum in February. While that may be old news, the museum just reported yesterday, that the final 'Vette has been recovered. The 2001 Chevrolet Corvette Mallett Hammer Z06 was the last to come out of the sink hole yesterday, and it wasn't quite as pretty as some of the other recoveries. The next few lines are not for the faint of heart, so turn around now if you are already feeling weak in the knees. The Mallett Hammer was found belly up, and was unrecognizable once the large boulders were removed that had landed on it. The car has been described as looking "like a piece of tin foil," and is beyond help.
The Museum is putting all eight cars on a special display next week in an exhibit called Great 8, and will remain there throughout August.