UC's Kay Reminds Coach Tuberville of 'Iron Man'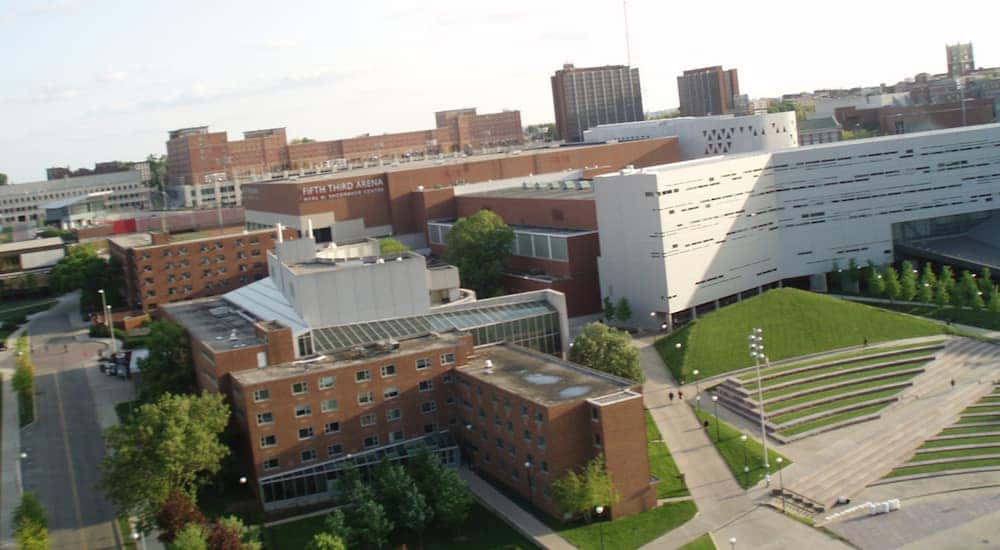 One of the perks of being a Cincinnati Chevrolet dealer is having UC Football to look forward to each year. The coaching staff is brilliant, with Tommy Tuberville having coached football for 36 years and his offensive coordinator, Eddie Gran, coaching for 27. Even with all this experience under their belt, they say that they have never seen a player that was physically tougher than UC senior quarterback Brendon Kay. In fact, Tuberville has even likened him to 'Iron Man.' We can definitely see the comparison. Let's take a look and see if you feel the same way!
Kay, who actually has his final UC game this Saturday in the Belk Bowl vs. North Carolina, has had quite the rough career. In this year alone, Kay's grocery list of ailments includes his shoulder, back, wrist, ribs and ankle. "He reminds me of the movie 'Iron Man,'" Tuberville said. "We've had to put him together every week. Sore shoulder, bad back, ankle, and he's had some busted ribs. A lot of quarterbacks would have spit the bit and not played as much or as well as he did."
This year, Kay has 3,121 yards passing and 22 touchdown passes for the 9-3 Bearcats. He is only the fourth UC quarterback to throw for 3,000+ yards in a season, and he was able to do so despite not starting in the first two games. He is just an all-around QB, finishing the regular season ranked No. 7 nationally with a 68.6 completion percentage, while also rushing for six touchdowns. He has just recently been named the team's offensive MVP for 2013 by the UC coaches. He has also punted quite a fair bit, and in his 15 punts he was able to get a respectable 38.6-yard average.
Gran knows just how much like a warrior (we still like the Iron Man likening?) he truly is, and that he is hurting more than most realize. "I haven't been around one that, in terms of he's physically hurt and pushing through the week, and then coming on game day and doing what he does … he's a warrior," Gran said. "I don't know any other way of putting it." Kay won't ever elaborate on injuries to reporters, and is always pleasant in their presence. "It's football," Kay said. "I've been banged up probably since Week 4. South Florida (Oct. 5) is when everything really went bad with the ribs and everything, but overall I'm getting a lot healthier." Just as stubborn and exceptional as Iron Man, we see it Tuberville! Check out this display of last years great moments (that moment at 2:50… is so awesome to watch again):