Waiting for an Oil Change: Productive Ways to Pass the Time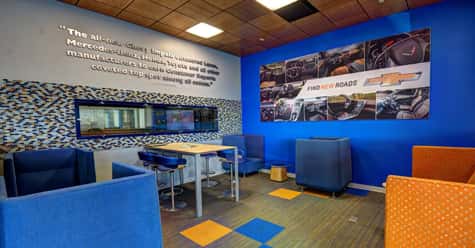 Getting an oil change in Cincinnati or anywhere else in the United States for that matter, can sometimes feel like a waste of time. We have already detailed the many benefits of following your vehicle's recommended schedule for oil change service, and that putting off oil changes can mean a big repair bill for you and your vehicle. Just because getting your oil changed is traditionally seen as a boring "waste of time," doesn't mean it has to stay that way. We have come up with some fun things that you can do while your car is being serviced, that you will be looking forward to your next oil change.
Oil Change: Fun (and Productive) Things to do While You Wait
Just because you have to sit and wait for your car to be serviced, doesn't mean you have to be bored doing it. With the internet at your fingertips, and countless other fun (and productive) activities to keep you busy, you can surely find a way to make the clock tick a little faster while you wait. Check out some of our suggestions on what to do to make that oil change wait feel like seconds, rather than minutes.
Shop. Maybe there is a store within walking distance, or maybe you can get some online shopping done while you sit in the lounge area. Either way, this is a task that will not only make you feel productive, but will also make you smile.
Make a "To-Do" List. Maybe the tasks waiting at home are running through your mind. Take this time to write them out in a list, and prioritize what needs to be done first. The sense of relief you feel from just writing these things down might surprise you.
Important Phone Calls. Whether it's the doctor, cable provider, or other entity that you can only reach during regular business hours, this is a great time to check each one off your list.
Work. Most service centers are equipped with tables and free Wifi. Take advantage and get some work or homework accomplished while you wait.
Scheduling. Take the time to work through your calendar and update where it may need it. Review your future schedule and be sure there aren't any conflicting events.