Woman in UK Brought Horse into Restaurant After She was Denied at Drive-Thru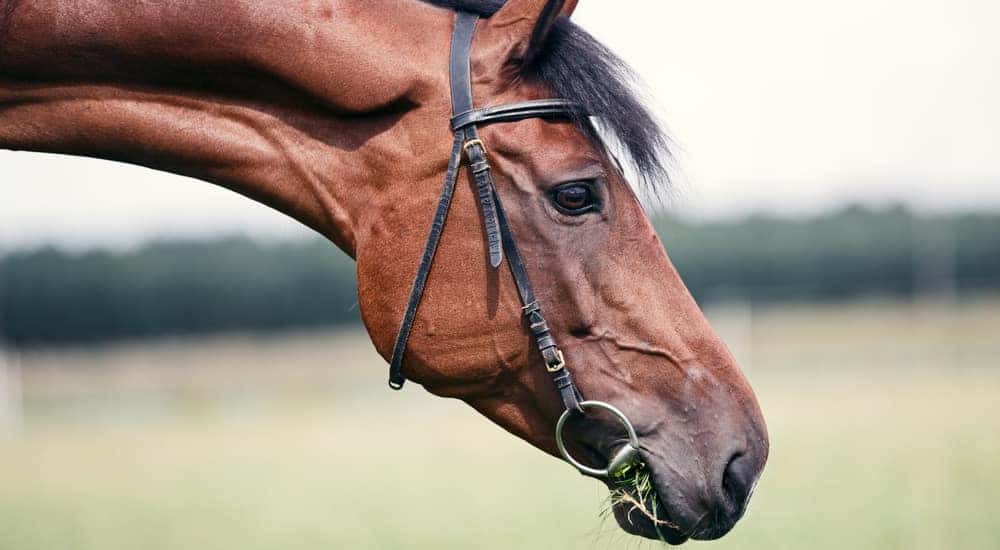 Not many adults like being told what to do. Whether its a simple rule given to us by our peers, or a law that we are forced to obey as citizens where that law exists – following the rules isn't always fun…or convenient for that matter. Fast food restaurants across the world have been the center of many news headlines over the years. From people finding an array of objects in their paper-wrapped hamburger, to suing a franchise for hot coffee burns – the world of fast food is no stranger to scandal. When Cincinnati Ford dealers heard that when a woman who tried to buy a Big Mac in the drive-thru was denied based on her mode of transportation, we were intrigued.
A woman from the United Kingdom was in a hurry last Saturday, and much like other hungry people who are in a time-crunch, she used the drive-thru at a local McDonald's. She was denied drive-up service because her mode of transportation was a horse. She was asked to tie the horse up and come inside to order, which apparently the woman was not keen on doing. She proceeded to lead her horse inside the restaurant, where of course, the horse defecated on the floor – smack dab in the middle of the lunch rush. Customers in the restaurant were obviously disturbed, and the police were promptly called.
The woman was issued a "Fixed Penalty" notice for her actions, and we are guessing she left without the only thing she ever wanted – a quick burger on the go.