Buy Your Car On Our Website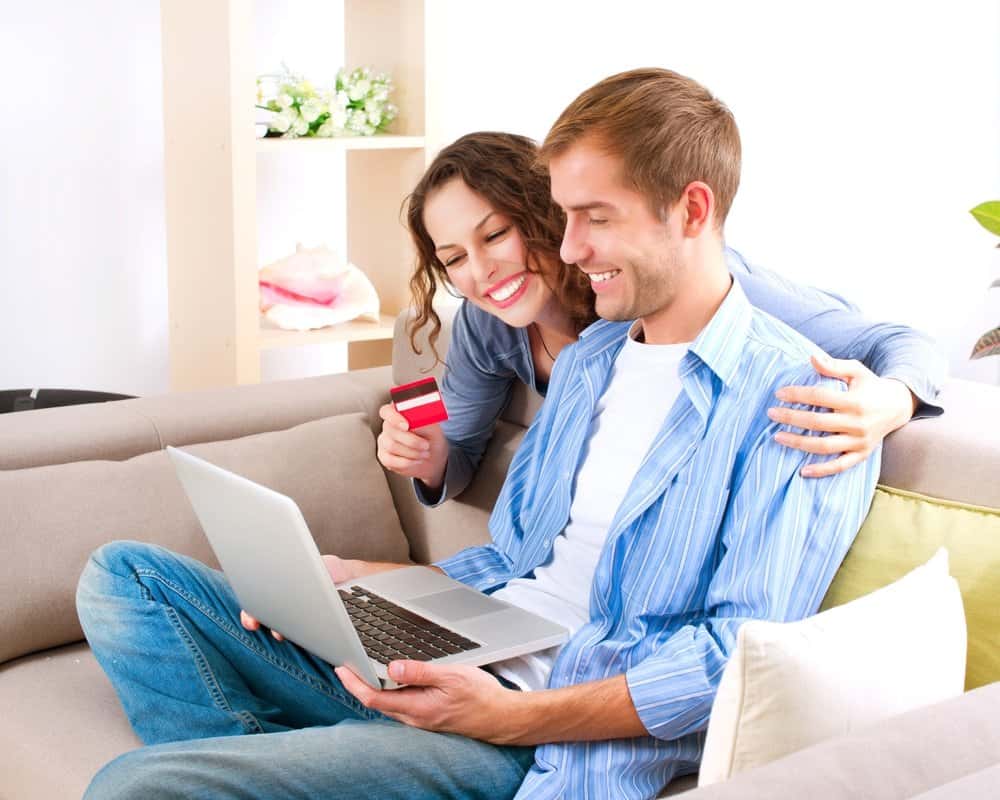 It's never been easier to purchase a new car. Gone are the days of driving from one dealership to another and haggling with sales representatives. At McCluskey Chevrolet, we offer an interactive website that will easily help you locate the best vehicle for you and your family. You'll be able to select a car, research that particular model, find out how much your current's vehicle trade in value will be, and learn about our variety of financing options—all with a few fingertips on your keyboard. Our goal is to relieve the uncertainty of the car buying process. We want to ensure that the sales process is as stress-free and transparent as possible.
Selecting Your Car
When you visit our McCluskey Chevy website, you'll be pleased with the selection of our new and pre-owned vehicles. It's easy to locate the right vehicle for you and your family. All you need to do is choose the dropdown selection that correlates with your choice, such as body style, fuel type, and price, and see which models pop up on the screen.
You may ask yourself, "Is McCluskey Chevrolet's online inventory accurate?" The answer is yes! We are updating our online inventory daily as new vehicles arrive, and models are sold or traded. You'll know as soon as you choose a particular vehicle and when you chat with our online sales team. They can confirm the status of any car on our website. Having an online inventory is much more accurate than seeing a display ad in your local newspaper. By the time that publication is printed, those vehicles could already have been sold. Not quite ready to decide if this is the vehicle for you? Do you want to do more research or get opinions from your family and friends? That's not a problem. We offer a free 24-hour hold on the vehicle of your choice to give you the time to feel comfortable about your decision.
Consumers today have a much broader and more knowledgeable base of information to become well informed before purchasing a car. The internet provides research tools to learn the manufacturer's costs and pricing. Sites, such as Edmunds.com provide a good starting point. At McCluskey Chevrolet, we welcome customers who have done their homework. Our website displays the MSRP beside our lower price and the discount you'll receive. There's also a tab to receive an E-Price on that particular vehicle.
Pre-Owned or CPO Pricing
If you've decided to purchase a pre-owned or certified pre-owned vehicle, our website can display all of those vehicles, too. You'll find a clear photo of each vehicle along with our McCluskey lower price guarantee. Our website also gives you the option to receive an E-Price. To be as transparent as possible, we suggest that you look at other websites, such as Kelley Blue Book, Autotrader.com, and Cars.com to see what other private party sale prices are listed.
Perhaps you have a current vehicle that you would like to trade in to our dealership. Is that possible to do online and what is the trade in value? The answer to both questions is yes! On our website we make available the Kelley Blue Book Instant Cash Offer and the Edmunds.com Appraise Your Trade In. Both sites are easy to use and will accurately provide you with your current vehicle's trade in value. All you need to do is enter your car's information, such as the year, make, model, Vehicle Identification Number (VIN), color, and condition (above average, average, or below average), and your zip code.
Financing Options
In addition to learning the trade in value of your current vehicle, you can also receive financing options and payment on our website. Our drop-down tab will allow you to learn how to apply for financing, what our Buy Here Pay Here program is, and our variety of financing terms and rates. It will show you the price for the Drive It Now program and how you can pre-qualify instantly. We also have a shop by payment and payment calculator tool that lets you set the limit for the monthly payment, down payment, color, and body style. Our website will help you choose the best vehicle in your price range.
If you choose to visit our website to purchase a vehicle from McCluskey Chevrolet, we offer other valuable perks. As you peruse our selection of vehicles, you'll receive a pop-up offer for $500 on any new Chevrolet. This is only available for customers who use the Internet. There are other terms that need to be met as well.
Green Program
At McCluskey Chevrolet, we're not only proud of our sales and service staff, our complete inventory, and our reputation, we're also proud to be an environmentally-friendly dealership. You'll see on our website that we sell the 2017 Chevrolet Volt and 2017 Chevrolet Spark. We've also been recognized by GM for the past three years as a Certified GM Green Dealer and as a facility that is energy efficient. If you're inclined to put an emphasis on the environment, you'll be pleased to see that we use energy efficient exterior and interior lighting, solar panels to generate renewable energy, programmable thermostats, ceiling fans, waste oil heaters, and low flow water fixtures and faucets are used extensively to reduce water usage.
Since car shoppers are busy and have utilized our website to choose a vehicle and learn about the trade in value of their current car, we can keep communicating through email up to the point that you visit us for a test drive and final purchase. Having everything written in an email makes the customer more self-confident that their purchase agreement is clearly stated and they know exactly what they're getting.
Multi-Lingual Website
We've also made our website available to anyone who does not speak English as their first language. It's easy to enable our website into the language of your choice. A dropdown tab allows you to switch the descriptions and information from English to French, German, Italian, Spanish, Vietnamese, Korean, Russian, Arabic, and Chinese.
Once you've chosen a vehicle that interests you, take the time to look at our other valuable offers. At McCluskey Chevrolet we are the only dealership to offer free lifetime mechanical protection on all of our new and pre-owned vehicles. You can learn more about this unique offer at our website. Our website also gives you the ability to schedule service and body shop work easily and conveniently. To provide you with the fastest service possible, our website has an easy form to fill out with the year, make, model, and mileage of your vehicle that needs to be serviced. It also asks for a short description of the car's condition. All of this information, supplied pre-visit, helps our service team ready your vehicle.
As consumers continue to completely embrace the internet for all types of purchases, McCluskey Chevrolet is pleased to offer an interactive website that takes the stress out of purchasing a new or pre-owned vehicle. We want our customers to take control of their auto purchase. From the comfort of your home, our website provides all of the most up-to-date information that you need to make a thoughtful, educated decision on your next vehicle from McCluskey Chevrolet