When Was The Last Time You Were 'Truly Satisfied'?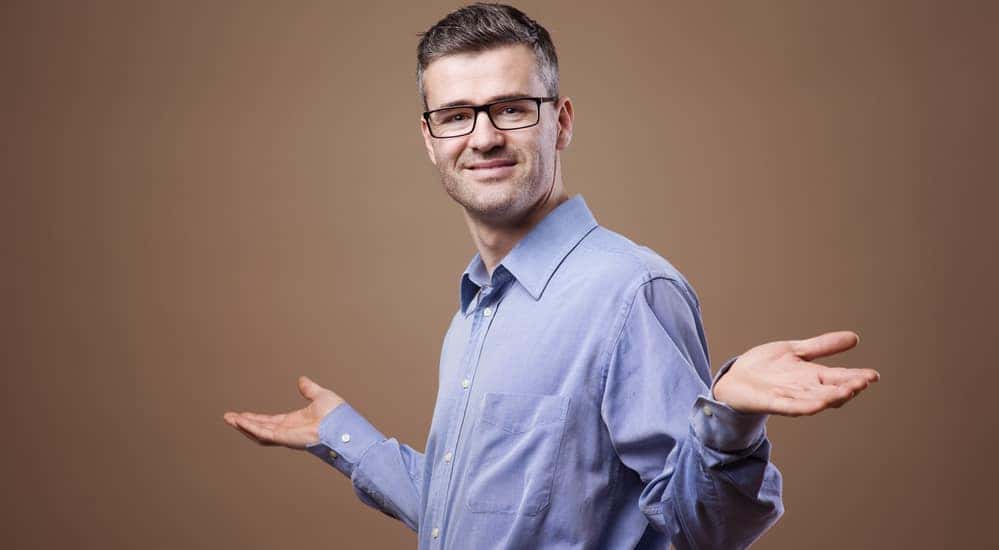 What are you looking for in your next vehicle? Whether you're actively car shopping as you read this, or if your next purchase will be some time down the road, it's helpful to establish some direction up-front.
Are you looking for a car, truck or SUV? What is your budget? Are you looking to lease or to buy? If buying, are you leaning towards New, Previously-Owned or Certified? Are you planning to offer a trade-in vehicle? Will you require financing?
Whether you're searching for Cincinnati, Boston, Chicago or Seattle most of these considerations are the same. Aside from some differences in terrain and seasonality, the process of an informed car buyer in one city is the same as an equally informed car buyer across the country. But for those Queen City residents who find themselves searching through Cars For Sale in Cincinnati, we at McCluskey Chevrolet hope to be their final stop.
Why McCluskey Chevrolet?
First, a question. If given the choice between (i) a traditional dealership limited to their own inventory, and (ii) a dealership willing to perform a nationwide search to find you the exact make, model, year and trim level that you're looking for, which would you prefer?
Rhetorical question aside, it speaks to the primary difference that separates McCluskey Chevrolet from the likes of traditional dealerships. Of course, we take great pride in offering a vast inventory of vehicles on our lots, but our nationwide network empowers us to better serve you. For us, it's less about 'selling one of our cars to you' and more about 'helping you to buy the car that you want'. It's a singular vision based around building relationships and creating truly satisfied customers.
'Truly Satisfied'. It's a lofty goal considering that it's being made within an industry where so few people consider themselves truly satisfied by their experiences. That said, if we're going to set our goals, why not aim high? After all, purchase of any vehicle is a major investment of your money, time and resources. Don't you deserve to be truly satisfied? At McCluskey Chevrolet, we believe that you do. So where do we start?.
Onsite Inventory
Like we said, our extensive inventory stands confidently on its own. When speaking to anyone in the market for a brand new Chevrolet, we have the distinct pleasure of knowing that we represent the only car company to earn J.D. Power & Associates award for 'Most Dependable' vehicle, across its entire line (not just for this year, but for two years in a row).
If you have never done so, we invite you to take a moment and visit chevrolet.com. Even the quickest of glances across their inventory produces an understanding of the accolades which they've received. The aforementioned 'Dependability' awards bestowed upon the Sonic, Tahoe, Silverado HD and Camaro are only a part of the puzzle. Nearly every offering in the current model year has been recognized for their Safety features by the IIHS, celebrated for their value from KBB and/or named among the best vehicle offerings by Car and Driver or U.S. News & World Report.
Chevy's model year offerings also show a conscientious decision to take the technologies demanded by today's drivers and passengers, and to include them as standard features (even among more accessibly-priced offerings). From Bluetooth to WiFi, OnStar to Navigation, there is no shortage of available amenities.
With competitive pricing, recognized value, awarded performance, reassuring safety and a wealth of technologies, there is a lot to like.
GM-Certified
Among our previously owned inventory, are select vehicles which have met the criteria required to achieve GM Certified Pre-Owned (CPO) status.
While we are proud to assure safety and reliability of all McCluskey vehicles, CPO vehicles stand apart in their built-in value. Each of these vehicles is backed, not only by McCluskey Chevrolet but my General Motors themselves.
These vehicles gained eligibility by being less than five years old and having been driven less than 75,000 miles. As a result, each vehicle received a rigorous 172-point inspection by GM certified technicians. And any parts or major systems which failed to meet factory standards were refurbished, repaired or replaced using GM certified parts.
And while this should provide assurance enough, each vehicle receives a clean CARFAX Vehicle History Report, a Scheduled Maintenance Plan and Extended Warranties. That's right. Consider the value of a 6-year / 100,000 mile (whichever comes first) Powertrain Limited Warranty, and a 12-month / 12,000 mile (whichever comes first) Bumper-to-Bumper Limited Warranty. And consider knowing that, if you decide that your new GM Certified vehicle isn't the right fit within 3 Days or 150 miles (whichever comes first) you can exchange it. If that's not enough, additional perks include a trial offer of OnStar and SiriusXM Satellite Radio, 24/7 Roadside Assistance and Courtesy Transportation during any maintenance visits.
Previously Owned
Sure, Chevy offers countless reasons to feel great about buying New or Certified Pre-Owned; but let's not forget that we also offer a vast inventory of previously owned vehicles, of all makes and models. This extensive inventory is just another reason to consider McCluskey Chevrolet.
Nationwide Network
As we'd mentioned above, we take great pride in our resources. If you are unable to find the vehicle that you want in our inventory, we will perform an exhaustive search in order to find it for you. We feel that your life is busy enough, and if you're going to trust us with your investment, we're going to invest in your satisfaction.
After all, if you're looking for a 2015 Chevy Equinox 2LT trim in Blue Velvet, why should you settle? You may have no interest in a 2016 model, or an LTZ trim, or one in Sea Grass Metallic. Let us help you to buy the vehicle that you want, not try to sell you a vehicle that we have.
The Cincinnati Difference
McCluskey Chevrolet hopes to be the last dealership that you visit. Above are just a few of the steps we take to create a unique customer-centric experience. We hope that you'll give us the opportunity to show you even more, and to let us make sure that you are 'Truly Satisfied' with your next car-buying experience