Used Cars Louisville
The process of buying a used car doesn't have to be complicated, and it can seem overwhelming with so many vehicles out there to choose from. Opting for a used vehicle over a new one provides several advantages including slower depreciation over time, comparable dependability to that of a new car but at a lower price, lower insurance costs and registration fees and less likelihood of manufacturer recalls. Purchasing a used car also comes with a few risks, but these can be easily minimized through extensive research beforehand. Those in the market for a used car in the Louisville area are urged to do their homework to get the best deal possible that fits within your budget and avoid any potential problems later on down the road. Buying a previously-owned vehicle can be a great way to get the car you want at far less the cost. If you are shopping for used cars, Louisville has great options and below are some tips to know about the used car buying process.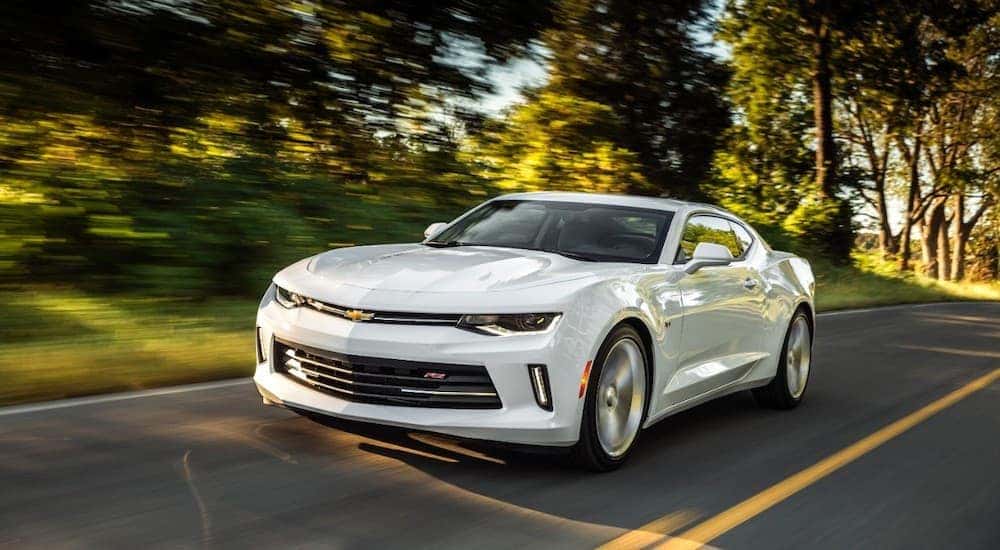 Plan Out Your Budget
You've got some ideas of the car you want in mind, but how are you going to pay for it? If you're paying with cash, then you've already figured out how much you can afford. If you are financing the vehicle, then your lender will be the one to determine how much you can afford. Be sure to research a few different outside lenders as well as dealer's lending options to see which makes the most financial sense. A good general rule of thumb is to make sure your monthly payments are not more than 20% of your take-home pay. Also, try to get pre-approved for a loan if possible before visiting the dealer. When determining your overall budget, don't forget to factor in registration and insurance costs.
There are some extra tips to take into consideration to keep your budget as affordable as possible. Consider features in a vehicle that you know you can live without, such as tech options like GPS navigation or Bluetooth connectivity. Going with a smaller engine, say a four-cylinder over a six, can keep the overall purchase price down and also provide more cost savings when it comes to fuel economy. In addition, selecting a vehicle with an automatic transmission can often be cheaper as well as more fuel-efficient. Depending on where you live and what kinds of conditions you drive in, going with an all wheel drive vehicle may make the most sense. But if you are using your vehicle to just drive around Louisville and can get by with front wheel drive only, that will be a more economical option.
Create a Shortlist
Knowing what your budget is will help you to narrow down which vehicle you want to buy. Whether it's a car, truck or SUV, a good way to start is by checking the reliability ratings offered by the major services. Here you can find detailed reviews to assist in building your choices. Keep in mind that this purchase will be for your ideal car and not your dream car – the one that best fits your driving needs, lifestyle, and most importantly, budget.
Research, research, research
This part of the process cannot be understated. Thorough research is essential to finding the right vehicle and will make the buying process more efficient. Fortunately, the Internet makes researching a used car purchase much simpler. Buyers in Louisville can peruse various makes and models, how they stack up in features and value compared to other vehicles, look up financing & insurances costs and more, all before visiting the dealership.

Order a Vehicle History Report
Once you've narrowed down your selection of vehicles, getting a vehicle history report is an excellent way to learn all you can about that vehicle's past. This report will detail any repairs and maintenance that has been performed, and whether or not it's ever been in an accident. If requesting a report through a dealer, they should be able to email it to you. If requesting it on your own, be ready to have the vehicle identification number on hand.
Get the Vehicle Thoroughly Inspected
Along with the vehicle history report, it's also a good idea to get the vehicle thoroughly inspected by an outside mechanic, who can determine if there are any potential issues that may not be initially visible. This process includes a closer look under the hood. While some shoppers may skip this step to save some money, an inspection is highly recommended to avoid problems later on.
Take a Test Drive
This might sound obvious to some but you want to be absolutely certain that the model you are looking for is right for you. The ultimate test to see if the vehicle you have in mind will feel right to actually drive it around! Some things to look out for during a test drive include whether there is enough leg and headroom, if the vehicle accelerates, shifts and brakes smoothly, whether any dashboard warning lights are illuminated, if you have full visibility when turning and backing up, and if all the controls work properly. If everything looks good, it's also a good idea to ask the dealer for the vehicle's service records to make sure regular maintenance is up to date.
Begin the "Negotiation" Process
Okay, so now you've decided to go for it and move ahead with the purchase. At McCluskey Chevrolet, we believe in giving the best price, and because of this, there is no need to negotiate a lower price. We do offer specials and other incentives, so ask about those to see which vehicles you can find a great deal on as soon as you step onto our lot. You can be assured that we will not force you into a vehicle you won't love or cannot afford. We also want you to leave happy, which is why he have haggle-free pricing.
Seal the Deal
Once you've decided on a vehicle and we have come up with a financing plan for you, you are ready to officially take ownership of your new (to you) vehicle. We will happily work with you to go through all the required paperwork. Don't be afraid to ask for a detailed breakdown of any additional fees and don't be shy about asking about fees you may not recognize, we are happy to go over everything. Once everything is in order and you have signed all the paper work, you are all set to head out in your new car!
Safeguard Your Investment
Now that you have your vehicle, you'll want to make sure it stays running well. Be sure to have the recommended maintenance performed regularly to keep things running smoothly. Also keep in mind that if you plan on reselling the car later, maintaining both the exterior and interior can help to keep the value up. We have a great tool on our website that can help you figure out when your vehicle needs to be serviced. You can find it available here. Simply click on your vehicle's model year and then your vehicle's make, select your trim/drivetrain, fill out your average mileage, and you will get a detailed maintenance schedule for your vehicle.
Take advantage of our service center, we have the best hours and well-trained staff. You will be thrilled to know we are here for you, whether you work nights or days, we are open Monday to Thursday from 7:30 AM to 3:00 AM and have weekend availability. You can schedule your service appointment on our website here, but feel free to come down whenever you need any maintenance.
How to Find Us
At, McCluskey Chevrolet we're proud to reward those who come from far and wide, with a truly satisfying car buying experience. Whether in search of a new, used, or GM Certified Pre-owned vehicle, we want to help.
Directions From Louisville
McCluskey Chevrolet is located 2 hours and 13 miles northeast of Louisville via I-71 North. Follow it all the way to Exit 19 / Mason Road. Take a left onto Fields Ertel Road; then another left onto Kings Automall Drive. McCluskey Chevrolet will be located four minutes down the road, on your left.
Directions From Lexington
The drive from Lexington to Cincinnati clocks in at around 2.5 hours, with the shortest route measuring around 149 miles. Needless to say that it's flattering (to say the least) that so many prospective buyers from Lexington choose McCluskey Chevrolet over dealerships located more closely to their homes. Accessed via OH-97 East, follow I-71 South for 145 miles (approximately 2 hours 7 minutes) before taking Exit 19 onto Mason Road / Fields Ertel Road, then turn left onto Kings Automall Drive. McCluskey Chevrolet is located four minutes down the road, on your left.
No matter what you're looking for in your next vehicle, visit McCluskey Chevrolet today and experience the McCluskey Difference for yourself.


Buying Used from McCluskey Chevy
With all the tips presented above, you are probably ready to move forward with your used car purchase and the skilled professionals at McCluskey Chevy are here to help. Our wide selection offers plenty of choices for used car buyers in Louisville, and we offer top-notch customer service all the way through the purchasing process, from research to financing to maintenance. Call or visit our showroom to learn more about how McCluskey Chevy can make the process of purchasing a used vehicle as efficient as possible.